6 Exciting Ways to Fix Healthcare Compliance Gaps with Online Learning
This blog discusses how e-learning can fill the gaps in healthcare compliance.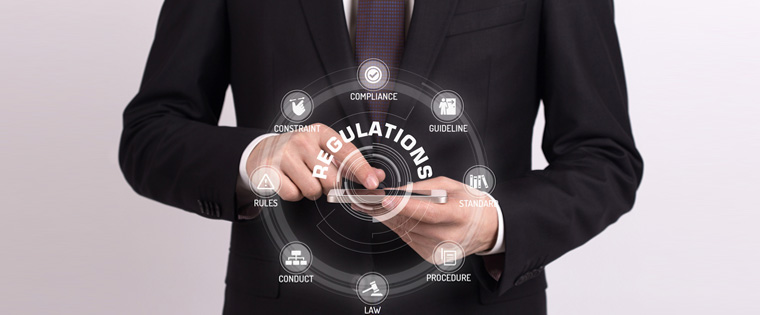 Healthcare compliance can be bewildering, with its convoluted acts and sections. No company wants to violate compliance laws intentionally. However, employees stumble upon some unfamiliar rules in the law, as they get carried away by regular work. Mired in the complexities of the content, compliance training programs end up being boring, with dull and lackluster content.
Online learning can be used to make training more engaging, purposeful, and interesting. Here are six exciting ideas on how you can incorporate online compliance training in your organization.
1. Conduct a Gap Analysis
Analyzing the areas where compliance is weak will guide you to design strong online healthcare compliance training. Reviewing the policies, taking stock of past incidents and asking employees' opinion will show possible gaps. Observing current operations and conversing with employees on how they maintain patient health information security can throw more light on breaches. Once you know the issues, addressing them through online training becomes easy. Developing training content based on a comprehensive gap analysis will help you create more focused healthcare compliance training for your employees.
Want to how to overcome typical compliance gaps in the healthcare industry with online learning? Check our blog.
2. Have Periodical Educational Activities
Quarterly educational activities such as online surveys, role-play exercises, group discussions, followed by awareness videos – all these motivate employees to stay compliant throughout the year.
An isolated one-day event, annually, is not enough to ensure employees stay compliant throughout the year. Quarterly educational activities enable your employees to retain information and apply it in their day-to-day work situations. You have to conduct these activities in different forms to present the training content afresh. Preparing scenario-based learning modules will help employees understand compliance issues clearly and adhere to the regulations.
3. Set Up an Incident Response Mechanism
Compliance breaches can happen despite stringent policies and well-designed training. Employees will need to know the right process to adopt in case of violations or breaches of compliance norms. Documenting them systematically and analyzing the causes will prevent further incidents. Training employees on the incident response mechanism has to be part of the compliance training plan.
4. Document Breaches and Incidents
Documenting compliance breaches will help your organization keep track of recurring incidents. It thereby helps you customize the online training and focus more on repetitive issues.
Providing an online platform for documenting incidents will be of great help to the whole organization. All employees should have access to the platform to record their grievances. This online tool can be a simple Google form or a shared spreadsheet. You can store the form on your Learning Management Systems (LMS).
5. Protect Patient's Data Privacy
Healthcare compliance gaps in many medical organizations could be in the form of compromising patient health information. Dedicating a module to this in healthcare compliance training helps fill the possible gaps. Preparing scenario based e-learning modules/courses on information security will help you close the possible compliance gaps. Examples and case studies will help employees make the right decisions.
6. Refresh Training, Annually
Reinforcing healthcare compliance training every year is mandatory, as per regulations. New hires have to go through compliance training as soon as they join. Companies shouldn't wait to train them on compliance until they have requisite numbers or as per the scheduled annual training calendar year.
When you move your entire healthcare compliance training online, assigning those e-learning courses to new employees is easy and can be accessed as and when required.
Annual compliance training refreshes healthcare professionals' knowledge of laws, rules, and regulations. This also reminds them of their role in maintaining compliance. Preparing online courses based on the compliance training will ease much of your burden, and will make it simpler for your employees.
When organizations develop compliance courses out of obligation and employees take them under compulsion, it won't serve the purpose. You can chalk out an online of the compliance training strategy that works for your organization, keeping these points in mind.