End-user Training Strategies for the Two ERP Implementation Approaches
In this post we will look at the two approaches organizations usually use for ERP implementation and which training strategies can best fit each of them.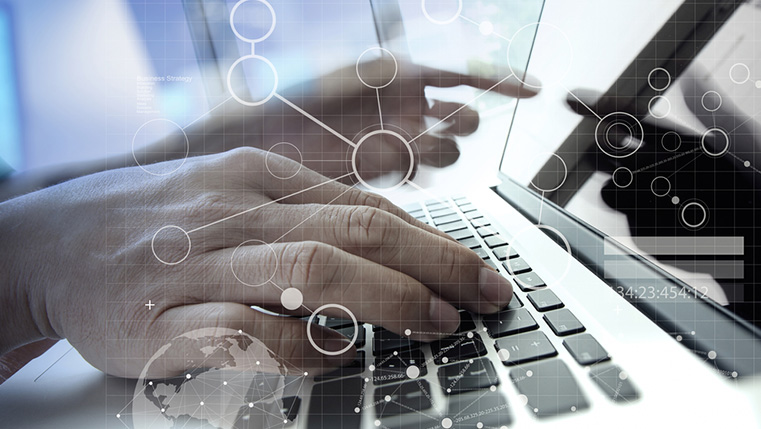 We all know the success or failure of ERP implementation depends on various factors. The choice of the implementation approach could be one and the choice of the training strategy, another. You may choose the implementation approach based on your organization's size and capabilities, but how do you choose a training strategy? That's again based on the ERP implementation approach you choose. Wondering how?
Let's see the two approaches organizations usually use for ERP implementation and which training strategies can best fit each of them.
1. Phased Approach – Blended Training
In the phased approach, implementation of ERP occurs in phases, over an extended period of time. The predetermined series of steps ensure smaller and controlled changes, to help the organization and end-users transition smoothly from the old to the new. This approach can be phased in different ways based on the ERP modules, organization's business units, or its geographic locations.
Following this approach usually takes a longer time to fully implement ERP and most organizations count this as a disadvantage of this approach. But as an end-users might resist the drastic change and take time to adopt the ERP, this time period can be quite useful in making them understand the need for and adopt the new system. But how do you do that?
Simple. Blend different training methods to ensure change management is successful and training becomes engaging, interactive, and also reinforced.
Higher level managers can communicate the crucial change management message in a classroom and technology expert scan demonstrate various features and functions of the ERP in the same environment. These functions can later be delivered as online software simulations to ensure hands-on training. Finally, you can deliver short videos, frequently asked questions, reference guides, and more on end-users' mobile devices to reinforce learning.
2. Big Bang Approach – Online Software Training Simulations
You know how a sink or swim situation can be. The big bang approach is quite similar. In this approach, ERP is implemented in a single shot. All end-users start using the new system on a prescribed date.
One major advantage of this approach is said to be is its shorter implementation time. But organizations tend to forget that end-users would have less time to adopt the change and learn the new system. They would be pushing end-users into a sink or swim kind of situation, where many things can go wrong. So, how can you ensure end-users learn to use the new ERP system in quick time?
Deliver online software training simulations which can be developed along with the ERP customization. These simulations mimic the ERP system's interface, providing end-users a hands-on training experience of working on the software. End-users watch the functions in the form of video tutorials, try it under guidance, and finally, execute the tasks on their own. Such a learning experience lets them practice and remember the complex functions of ERP in quick time.
These are the ERP implementation approaches organizations usually use and the recommended training strategies for each of the approaches. Based on the approach you choose to implement the new ERP, you must consider the training strategy. What do you have to say?