Why Use E-Learning for New Hire Training
Bring the power of digitization to your onboarding program with e-learning.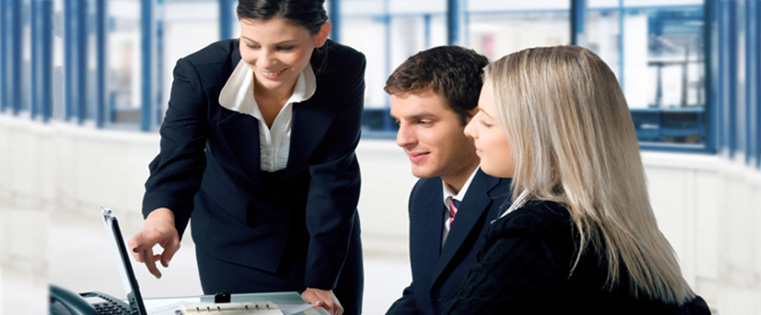 Every organization is different. Even if two companies are doing the same thing, their way of operating, working philosophies, and culture set them poles apart. When new people join your organization, even though they are experienced members of your industry, they might feel out of place. They won't be able to adjust to the ways of your organization immediately and will take time to start working seamlessly with the team. This can greatly reduce productivity. This is why it is necessary to effectively train your new hires in the ways of your organization.
However, companies often face some challenges in readying new guns to completely blend in the fiber of their company. New hire training or onboarding training needs to strike a balance between training and engagement. It can be imparting extensive company details, policies, compensation details, career progression, soft skills, compliance protocols and the usage of your Enterprise Resource Portal: a new joiner needs to be taught all. Designing a course that fulfills all of this while capturing their attention is very difficult.
E-learning can make your onboarding program more effective. But don't take my word for it, let's see some of the distinct advantages e-learning can give your new employees:
Streamlines Onboarding
Traditional onboarding methods rely on presenters to take your new joiners through the various aspects of the company. This can be accompanied by manuals, brochures, and other printed literature to facilitate the initiation process. This whole approach can make your onboarding process a little loosely strung as you have to depend on the availability of facilitators and their individual expertise.
An e-learning program can change this by formalizing the entire process. It eliminates the need to schedule facilitators each time a handful of people join the organization. So all employees in your global organization will go through the same standard initiation process through e-learning.
Appeals to the Millennials
A very large chunk of new hires consists of millennial professionals. These young employees have been practically raised on digital technology. Every aspect of their lives is influenced by it, including learning. To use traditional methods to impart onboarding training seems a little unfair. Using an e-learning program instead not only connects with your target audience on many levels, but also blends with their digital lifestyle by using game-based learning, microlearning, videos etc.
E-learning courses can be accessed from almost all computers, tablets, and mobile phones. Young employees who might have a difficult time grasping a topic in the first go can always take their learning home.
Offers a Customized Company Asset
With an e-learning course, you have complete control over the entire onboarding content. Every aspect of it can be designed to reflect your company's mantras. Be it the fonts, the color scheme, the structure of the course and so on, everything can be customized. When the onboarding program talks the talk of your organization, it creates a deeper impact in the minds of learners. They instantly take the learning more seriously as compared to hearing someone give a presentation on stage.
Eases Management
Your onboarding process may keep changing due to the changing face of your industry. Traditional onboarding methods might have a hard time keeping up as with change come many added logistical challenges. On the other hand, you can manage the e-learning program by just a fraction of these efforts.
Digital learning mostly runs on a centralized Learning Management System. If you need to introduce a new module or make changes in existing ones, you can do so in a matter of clicks. This change effortlessly reflects across your entire global setup. Assigning these onboarding training to new hires also becomes easy, no matter if 1 person joins or a 100.
Saves Cost
When it comes to traditional onboarding methods, you need to bear the recurring costs of hiring presenters, printing learning material, and other logistical challenges involved. With e-learning all of this gets subtracted from your balance sheet. E-learning programs can be developed once and used any number of times, if kept up to date regularly. E-learning not only helps you maximize your return on investment but also makes your life easy in general.
So don't be stuck with traditional methodologies. Go digital and give your new hires the superior onboarding experience they deserve – make the best impression.