Tips to Get the Best Out of Translation and Localization Services
Translation and localization of online courses is a tricky affair. Here's how to get it right.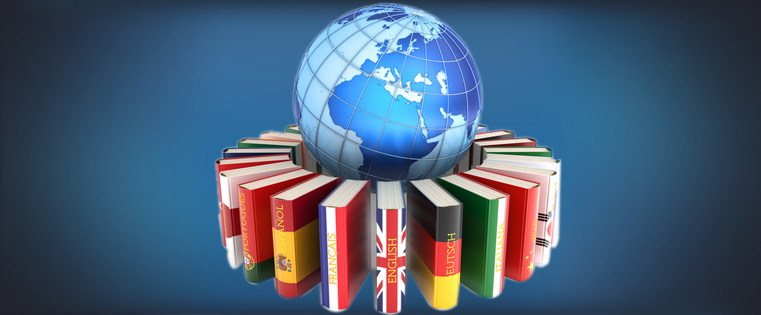 No online global training program is complete without first undergoing a thorough translation and localization treatment. In fact, the success of a global training depends on how thoroughly it is translated and localized to the needs of a people. Through this blog, I intend to bring out the tips of tricks of getting translation and globalization right.
You Get One Chance
You get one chance to impress your learners, and if you don't get it right the first time, you fail to impress them with your training program. Why is it necessary to impress them with a training course? We form impressions of everything around us, and it's a deciding factor as to whether we want to get involved with the object or person in question. It's the same with online courses. A high-quality course will attract your learners.
Finding a decent translation and localization service provider could take a while. A reliable eLearning vendor who produces high quality courses would be able to translate and localize your existing courses. If you are satisfied with your current eLearning vendor, he would be able to satisfy your translation and localization needs as well.
Localization Is Not 'Optional'
Translation and localization go together, and one cannot do without the other. Languages and their numerous dialects are interrelated with the habits and customs of the people who speak them. Localization includes a people's attire, customs, and traditions. As important as the necessity to include these localization aspects, is the necessity to remove all forms of content (text, audio, and video) that are against customs, traditions, and beliefs.
Make the Original Easy to Translate
A well translated and localized course is one that has all the aspects of a course (the text, images, audio, and video) customized to meet the learning needs of a globally-dispersed workforce. It is fast and cost-friendly to translate and localize a course if the original is created in a translation-friendly manner. The original course:
Must not contain idioms, humor, and phrases that cannot be translated
Must be developed in international English
Must not contain images that could be offensive to other regions/countries – vector images are a safe bet
Images must not have embedded text as that would be difficult to translate
Video does not need to be translated; subtitles would work better
The narrator must have a neutral accent
Here is a case study of a client who required the translation of eLearning courses to 12 languages from a single user interface. In other words, the course had to be accessible in 12 languages from a single interface.
Time and Costs are of Essence
Training must be rolled out on time. There are those one-off times when training is not delivered on time, leading to drastic consequences. A common reason for the delayed rollout of courses is that translation files are stuck with the translation vendor. If the original course is designed with translations in mind, the translation vendor can get the files ready, quickly. This also works out cheaper for companies.
Rapid authoring tools must be used to deliver translated versions of a course, to a global workforce. These tools are easy to use, reduce translation costs, and the translated courses are exceptional. Here is a case study of a client who required their extensive eLearning on product training to be translated into 10 languages quickly, effectively, and within a small budget.
Don't Rely on Machine Translating software
While machine translation tools are useful in day-to-day conversations and to get about when traveling a foreign country, they are not the ideal choice for the translation of training courses as they are not 100% reliable. Human translators are a must. Listed here are some of the disadvantages of machine translators:
There may be multiple words that have a close enough meaning to the original word, and a machine translating software would not be able to find the accurate word.
Word-for-word translations lack emotion, and learners are unable to connect with these courses.
While machine translators can translate courses in quick time, the iterations that would need to be done on the finished course would work out expensive and lead to loss in time.
Human Translators Must also be Subject Matter Experts
It's not enough to be a native speaker of a language to create a training course. The translator must also be a subject matter expert. Subject matter experts who are also translators will be able to do justice to the translated course because they have expertise in the language the course is to be translated into, as well as expertise on the subject. The result will be a course that is translated thoroughly, with the use of the precise terminology.
To cater to their culturally diverse workforce, a leading entertainment company wanted to translate their compliance courses into 18+ languages. We employed translators with domain knowledge expertise to guarantee accurate and qualitative results in the translation of the courses.
If you can make sure to follow these translation and localization tips and tricks, you will find that what you have is not just a workforce of diverse and multilingual workers, but a global workforce of willing learners as well.