4 Localization Tips for Successful Software End-User Training
Check this blog to know how to impart effective training to the end-users of a software application, when it is launched in local languages.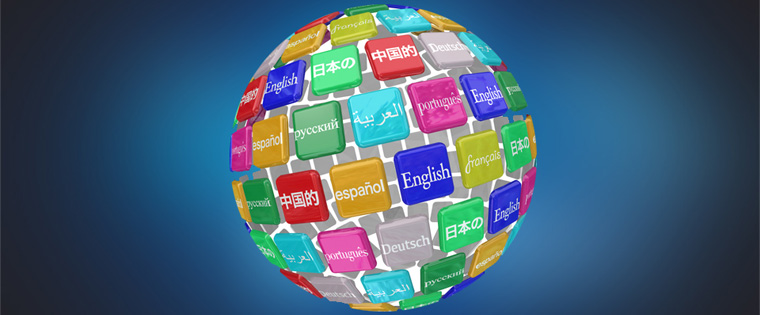 Danny is the training manager of a global automobile company. Recently, his organization implemented SAP. Danny was put in-charge of training the vehicle manufacturer's staff on the enterprise software product. He ensured that a high-quality training program was developed and delivered to the company's workforce. Danny expected the program to be a resounding success. However, to his dismay, the program did not yield the desired results.
Many in the L&D community face a similar predicament. Why do well-designed software training programs fail? The answer is quite simple – the training was delivered only in English. Often, companies focus their efforts on creating highly effective programs to impart good training on software applications. But, they do not realize the importance of imparting these programs in the native languages of their non-English speaking staff. This results in learning of poor quality, because most enterprise software used by multi-national companies (MNCs), such as ERP applications are very complex, and if the training program is imparted only in English, workforce from non-Anglophone countries could face problems in comprehending the content.
Today, many companies are going for the online learning format, to deliver their software training programs, as it is highly flexible and cost-effective. Technology-enabled learning materials can be accessed anytime, anywhere and provide very high returns on the training investment.
Let us now look at 4 sure-shot tips to impart good localized training to users of software applications.
Tip 1: Train learners on the software with a localized GUI
It is a well-known fact that a good graphical user interface (GUI) plays a key role in enabling users navigate effectively through the software. Most MNCs ensure that the GUI of their software application is rendered in the native languages of their people.
However, in many cases, organizations train their staff on software with the English GUI, but deploy versions with localized GUI. This can confuse the learner, thereby resulting in poor training. Therefore, it is necessary to train learners on the localized version of the application.
Tip 2: See that the user-manuals and job-aids are translated well, in time
We all know that well-written user manuals and good job-aids go a long way in enabling workforce make the best use of software products. Proper care needs to be taken when you localize the content of these training resources. Here are a few best practices of translating software manuals.
Plan well for the translation of your software manuals and job-aids. This is very important, to avoid "last-minute translations" of the manuals, which can result in the quality of the translations taking a beating.
Hire translators who have at least a decade of experience in rendering the content of software user manuals. You need to remember that translating software manuals is a specialized activity that requires much more than expertise in the source and target languages. Only translators, who have a good knowledge of and have worked for firms in the domain for several years, can produce high quality output.
Make sure you can accommodate expanded text in your translated software manuals. Text in certain languages such as German, French, and Spanish tend to be longer than the English version. So, see that the format in which you publish the manual, online, can take in additional words.
Tip 3: Create a glossary of technical terms in English and their equivalents in the target languages
Proper translation of technical terminology is a very important, and unfortunately, one of the least focused aspects of localizing software training programs. You need to ensure that the translation of technical terms is consistent and accurate.
It is better to create a list of terms that need to be rendered in the target languages, using a terminology management system (TeMS). A TeMS is a computer-based tool that helps manage lists of terms and provides information about the context and definition of each term. This goes a long way in translating the terminology effectively.
Tip 4: Make sure the instructions in online software simulations are localized effectively
Watch-Try-Do simulations of software applications are very useful to help learners master the applications. Firstly, the steps involved in using the product are demonstrated to the learner. Then, he is given a chance to try the steps he has watched. He is guided with pop-ups and hints at every stage, prompting him about the next step in the process. Finally, the learner is all by himself and needs to apply the knowledge that he has acquired, remember the steps, and execute them on his own.
Your workforce can follow the steps presented in a software training simulation without any difficulty, if they are explained in their native language. Likewise, you need to ensure that the information displayed in the pop-ups is in the native language of learners. This helps them better understand where they have gone wrong.
Good localization of training on software applications plays a key role in ensuring your people use them effectively. Follow the tips listed above to impart the winning online software training in the native languages of your workforce.