5 Popular Tips for Successful eLearning Course Translation
When an organization is globally dispersed, the need for localization arises without fail. However, there are a few aspects that are to be kept in mind when translating eLearning courses. This blog highlights 5 tips for successful eLearning course translation.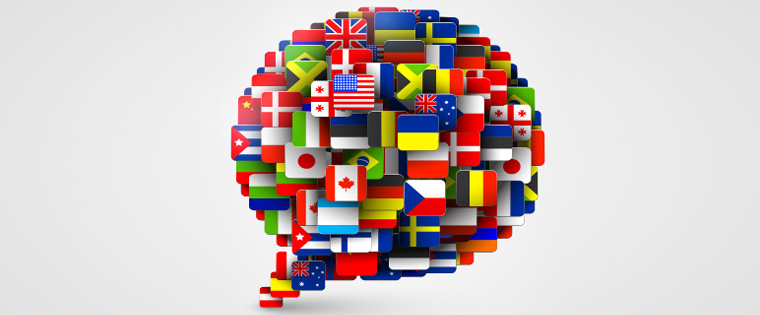 Over the years, upskilling has become easy with eLearning. With the Internet and advancement of new technologies, learning is made available to everyone. Oddly, the only barrier that seems to be cropping in many instances is 'language'. eLearning courses are everywhere, as it is available on the Internet. However, language difference persists around the world, as English is the not the first language. This is essentially why eLearning translation is in demand. Unlike regular translations, eLearning course translations require special expertise.
It requires topic-specific Subject Matter Experts (SMEs), and experts with high language skills. When an organization is globally dispersed, the need for localization, adapting content to meet the requirements of the local audience, arise without fail. However, there are a few aspects to be kept in mind while translating eLearning courses. This blog highlights 5 tips for successful eLearning course translation and localization.
1. Identify the Target Group
The most essential criterion to be considered while translating eLearning content is identifying and analyzing the target group. Leave no stone unturned when it comes to considering the needs of the learners and gaining understanding despite their cultural background. List all the conditions that you think are vital about your target audience such as age, gender, education, cultural stipulations, etc. This simplifies the progression of e-learning localization and add value to your final product.
When translating for varied geographies, the need for research is higher as you need to consider the varied nuances, and backgrounds, you sure wouldn't want to get the interpretation wrong. There are many instances when catchphrases sent out wrongs messages to customers. For instance, when KFC tried to launch its fast food chain in China, it received a humorous reception. Its catchphrase, "fingerlickin' good" was translated as "eat your fingers off". To avoid such embarrassing situations, you need to ensure that your content is translated and reformatted to suit your local audience.
2. Pick a Translation Friendly and Space Friendly Design
While designing a course, ensure you take into consideration the possibilities of translations. Therefore, the design has to be translation friendly, intuitive and user-friendly, regardless of the language the instruction is translated into. Images and graphics should be easily substitutable and must not contain text. The text in other languages are displayed differently and tend to expand or contract, subject to the language it is translated into.
Ensure you plan ahead and leave enough white space to hold longer text when translated. If you choose to incorporate videos and audio, ensure it is of excellent quality. Besides, the spaces apportioned for text might need altering subject to the language used. For instance, Japanese characters occupy lesser screen space than English characters, while German and Italian translations occupy more screen space due to the length of the average word. You need to find middle ground when it comes to designing a design friendly and space friendly interface.
3. Use Professional Translators and Voice-Over Talent
As the real translation is the base of the localization of your e-learning module, try to hire proficient translators for the activity. It is best to pick local speakers else individuals who have spent adequate time in the country of the target language, since they will be acquainted with the cultural differences and subtleties of the content they need to create. Paying an eLearning vendor to check the translation is additionally a worthy investment.
The same goes for voice-over talent for an eLearning course video. A vendor who has both, along with the other advantages, will be a single point of contact and deliver on time. Enlisting an expert local voice-over artist just increases the value of your product. The learners will feel more comfortable listening to somebody talking in their local dialect, with a similar accent. This makes both trust in the eLearning provider and lifts the confidence of the learners.
4. Avoid Idioms, Proverbs, and Jokes
The English dialect is known for its rich vocabulary and novel vernacular for communicating certain states of mind or thoughts. The utilization of figures of speech or precepts can break the repetitive tone of the account and may convey a grin to a local speaker, yet can be very befuddling to an outsider.
Don't completely refrain from using them, however rather, utilize them shrewdly. When you choose a professional translator, they would know the proper counterpart in the target language. If you use a proverb, abstain from incorporating images for further references. It may translate contrastingly in the target dialect and the underlying affiliations will be lost. For instance, the English idiom, "to solve two problems at once" translate into German as "to slaughter two flies with one swat." The audience won't understand the reference. Therefore, if you wish to add an assorted variety in your content, you could opt for quotes from experts, or famous people.
5. Choose Graphics, Signs and Colors Wisely
When preparing e-learning course material it is not just the content that has to be translated. Other assets such as images, signs, colors, etc., cannot be overlooked. Always keep in mind that certain gestures have different meanings in different cultures, and quite often, they possibly considered offensive. Images and symbols tend to bring diverse connotations to people speaking different languages., It is essential to research all of these characteristics before picking the most suitable ones for your e-learning course.
These are a few aspects that make e-learning translation a success in any language. If you wish to stay on track with your project in a cost-effective and time-efficient manner, follow these steps. Choosing the right steps and professional go a long way in creating, translating and localizing your e-learning course.