6 Best Practices of E-learning Content Localization
Check out this post to get six proven tips to localize your online learning content effectively.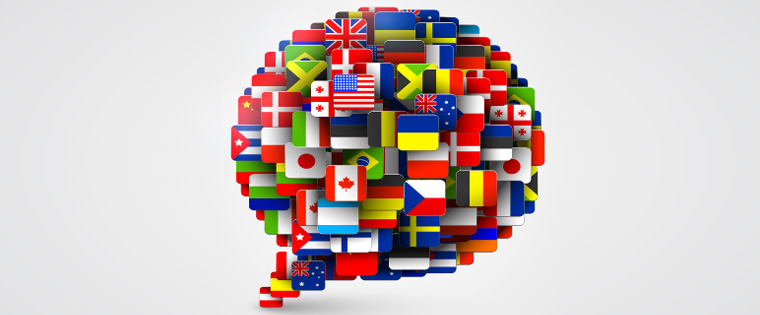 In recent years, the number of non-Anglophone users of the Internet has grown considerably. A recent study showed that English speakers constitute just 26.3% of the global Internet-using population. As the Internet becomes increasingly multilingual, companies are compelled to translate and localize their online content, and web-based learning materials are no exception.
Are you too planning to translate your e-learning courses and adapt them to meet the needs of your staff members in different countries? Well, here are 6 sure-shot tips to make your technology-enabled learning content localization initiative a grand success.
Tip # 1: Understand the Target Audience and Their Culture
Have a clear idea of the target audiences of your localized e-learning courses. Then, segment the audiences into different groups on the basis of language, country, and cultural preferences. This is important because you may need more than one localized version of your online course. For instance, in Canada, there are two languages spoken, with varying cultures. It is a good idea to allow your learners to choose a language rather than country, to ensure effective targeting.
Tip # 2: Design the Content to Suit Global Audiences
Make sure that your e-learning content in English is designed to facilitate easy localization. Here are a few aspects you need to keep in mind when you design a web-based course:
Adapt a culture-neutral instructional strategy
Use simple English, devoid of idiomatic expressions and references to sports
Avoid photographs of people and use images of humanoids such as the one shown below

Ensure that the voice of the narrator sounds professional
Find out more about these aspects in this insightful post on designing localization-friendly online learning content.
Tip # 3: Ensure Proper Coordination with All Stakeholders
This is very important to avert delays (and thereby cost escalations) in your web-based learning content localization project. Ensure that all stakeholders are 'kept in the loop' and in-country reviews of the localized e-learning content are completed in time. It is better to assign a knowledgeable person as the Single Point of Contact (SPOC) to ensure effective coordination and communication.
Tip # 4: Be Aware of how Learners Consume Online Content
Learners in different countries are accustomed to reading text in different ways. For instance, learners in the Middle East are habituated to reading text right-to-left. You need to ensure that different "reading orientations" are factored in when you localize technology-enabled learning content, to ensure smooth learning experiences.
Tip # 5: Provide for Text Expansions
Many a time, localized text is longer than its English version. For instance, the text in German is longer than its English source. This could cause problems if the text container cannot accommodate the expanded text. When you develop online courses in English, you need to see that there is plenty of whitespace which can accommodate the text expansion. Ensure the horizontal navigation bars, menus, and other text containers are flexible, so that they don't cause problems. This is important to avoid re-work and keep e-learning localization costs to a minimum.
Tip # 6: Go for Internationalization Standards
It is advisable to apply internationalization standards to the content of your online course, to facilitate effective localization. Elements of the content that need to be internationalized include the UI, date and currency display formats and more. Using internationalization standards goes a long way in preventing learner confusion. For instance, in the United States, the date 8 April, 2017 is written as 4-8-2017. On the other hand, in India, it is written as 8-4-2017. Things will be clearer if the date is written using the internationally accepted format (YYYY-MM-DD) i.e., 2017-04-08.
The effective localization of your online learning content goes a long way in imparting good training to your international workforce. The six tips, shared above, help you localize web-based training materials, in an effective, hassle-free manner. Would you like to expand the list? You're most welcome.