5 Localization Goof-ups that Will Lead to Failure and How to Avoid Them
A localization goof-up can be funny; it could also lead to disastrous consequences. Here are 5 goof-ups that could do your company some serious damage.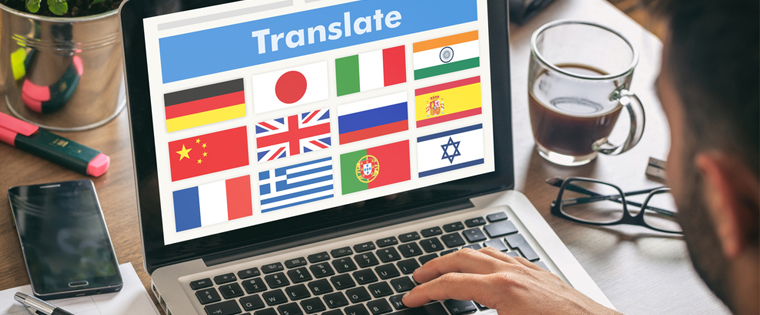 With online learning, organizations can boast of rolling out fully-localized courses, in multiple languages, to their globally-dispersed workforce, simultaneously, and on time!
It all goes very well if one is privy to a reliable translation and localization partner, but things could go terribly wrong as well. Marketing and Sales – the two ambassadors of an organization – are cognizant of the slippery slope they traverse when introducing their products and/or services to a new locale.
With regard to training, apart from not having the desired effect on learners, a failed localization strategy could tarnish the image of an organization and make it the brunt of many-a-not-so-funny jokes. Given its very varied characteristics, localization of any nature must be dealt with from all angles. Here are some localization goof-ups from the L&D department, that could lead to unpleasant endings.
#1 Goof-up: Wrong Translations/Localizations to a Specific Region
How to Avoid It: Nothing could be more embarrassing than to be told that the translated course was in the wrong language. As bizarre as it sounds, it has happened.
We often presume that neighboring countries, because of their proximity, would speak the same language or a different dialect of that language; however, that is not always the case. For example, although Iran is surrounded by several Arabic-speaking countries, the language spoken there is Farsi – a language that is as different from Arabic as black is from white.
China is another example – the country is made up of a complex maze of languages and dialects, and it is important that you know which one is the right one.
Do your research, find out everything there is to know about the people, their language, religion, and culture, and then pursue a localization strategy based on this information. Test run it by a few learners from that region to make sure you've got it right, before it goes live.
#2 Goof-up: Using the Wrong Terminology
How to Avoid It: Finding the terminology that fits the bill is quite challenging. Direct translations that are done word-for-word can end up with disastrous results. For example, KFC's catchphrase, 'Fingerlickin' good', directly translates into, 'eat your fingers off', in Chinese.
Hire translators who are native speakers and subject matter experts of that specific topic – this is a win-win situation: A lot of research would go into finding the exact terminology in the given context – saving you time, money, and perhaps even embarrassment; if there is no direct translation, the translator, who also understands the subject, would be able to find a way to get the right meaning across.
Research on and make a list of terminologies that you want used in the course and stick to that. Communicate your needs clearly to the translators. Translation memory tools will make it easier to translate repetitive terminology.
#3 Goof-up: Use of Inappropriate Images
How to Avoid It: Inappropriate images can lead to misunderstandings. What works for one audience may not work for another. Avoid using images that might hurt the sentiments of any group of people.
Research cannot be ignored. As good as it is to conduct research on your audience, it is also important to research their culture and what is acceptable. If you want to play it safe, stick to neutral images. You can even try using vector images that are predominantly culture-friendly.
The images in the original course should be replaceable to suit a specific region. Avoid using images with text as it would be difficult to replace this text in the translated version.
#4 Goof-up: Errors in Time Zones, Units of Measurement, and Money
How to Avoid It: The simple solution here is to opt for internationalization, instead of mere localization. This means that translation and localization are made easier by incorporating specific standards and units into the original course file, making localization error-free, if the files need to be translated.
#5 Goof-up: Cluttered Screens
How to Avoid It: It might seem puzzling that your crisp English course is an overcrowded mess when translated to another language! An overcrowded screen with overlapping text/images – whether viewed on a laptop or on a mobile device, can make it hard for learners to focus or gather information they seek.
White space is the key to this problem. The number of words that a language takes up rarely coincides with the word count of the original English course. In fact, in most cases, the word count is much higher. By leaving a lot of white space to make up for the extra word count, you can avoid a cluttered look.
From our experience, we know that machine translations don't work – here's why. If you are an unfortunate victim of a failed localization strategy, or if you want to take actionable steps to avoid failure striking hard on your localization efforts, you could try these strategies and witness the difference that ensues.