Why Most Organizations Prefer Rapid E-learning Tools for Developing Courseware
Rapid authoring tools are preferred by many organizations for their ability to create e-learning courses quickly, easily and at low cost.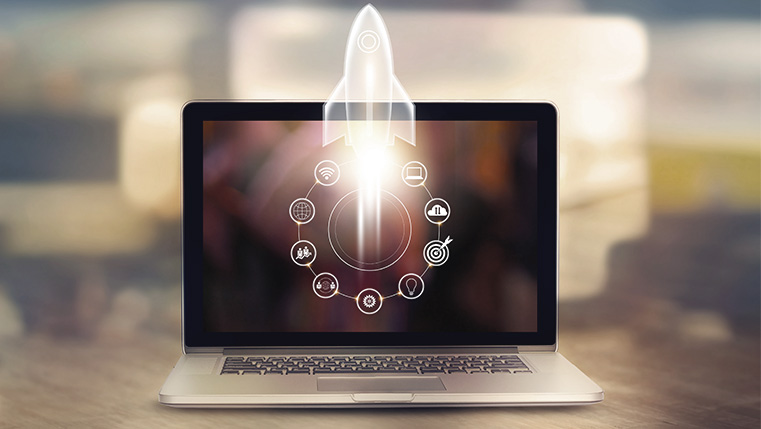 A manufacturing company in U.S is expanding its business operations across the country. In this process they hired new employees which posed many challenges like training the new hires on production processes within short time. In the other case, a food and beverage company which rolls out new products on a regular basis, wanted to develop training programs quickly so that they could keep their employees informed about product features and promotional offers regularly.
The above scenarios are typical challenges encountered by many manufacturing companies which have to
Train rapidly on new tools to speed up the production or
Train sales staff on new products so as to survive in a competitive market.
This necessitated the need to build e-learning courses quickly and cost effectively. Rapid authoring tools have become the preferred choice for most organizations for the purpose.
Rapid authoring tools refer to the development of e-learning in a short time, easily, and at low cost. Some of the authoring tools widely used are Flash, Articulate, Lectora and Captivate. Let's look at why these authoring tools are preferred.
Need for Speed & Cost:
Most organizations in the past went for traditional eLearning method, which requires building navigation, interface, working with SME to build content, designing interactions, assessments graphics, media etc, consuming lot of time and incurring high development costs. On the contrary rapid eLearning squeezes instructional design and development phases using rapid authoring tools helping the organization lower the development time and cutting down the cost and production time.
Ease of Use:
Unlike traditional authoring tools which require designers and programmers to develop a course, rapid authoring tools are easy to use and do not demand any programming knowledge. You can change the structure of the course by simply cutting, copying and pasting of the content. Authoring tools come with instructionally rich templates that help in creating pages having rich text, media and also help in building assessments quickly. They help in setting navigation controls that are easy to customize.
Wide Reach:
Rapid elearning tools back up e-learning projects that require delivering the content to larger number of audiences requiring minimal resources. It is easy to maintain the content generated through rapid e-learning tools.
For the above reasons, rapid e-learning is being preferred by many organizations. Although rapid eLearning tools are easy to use, you still need to have instructional designers and visual designers to develop instructionally and graphically rich e-learning courses. If you have qualified learning experts who guide and monitor the course development, rapid e-learning can be ideal solution and a boon for every training manager.