5 Tips to Transform Your PowerPoint to Interactive E-learning Course [Infographic]
This infographic shares five tips to convert your PowerPoint presentations into engaging eLearning courses.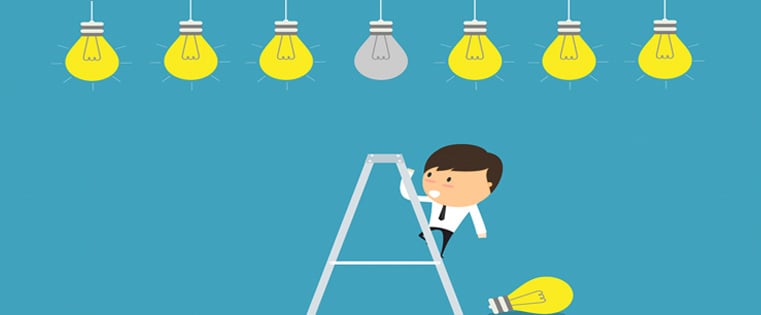 Every organization has a lot of PowerPoint presentations developed for classroom training programs and converting these PowerPoint presentations into e-learning courses is one of the major challenges for organizations. These PowerPoint presentations cannot serve as self-paced learning material in the absence of an instructor. So, publishing PPT files as e-learning courses, using rapid authoring tools, doesn't serve the purpose.
In order to convert them into self-paced online courses, we need to "treat" them with effective instructional design strategies.To incorporate such learning design principles, you need to take the help of interactivities, images, videos, audio, and other media elements.
Let's go through the infographic given below which shares 5 sure-fire tips to convert PowerPoint presentations into highly engaging e-learning courses.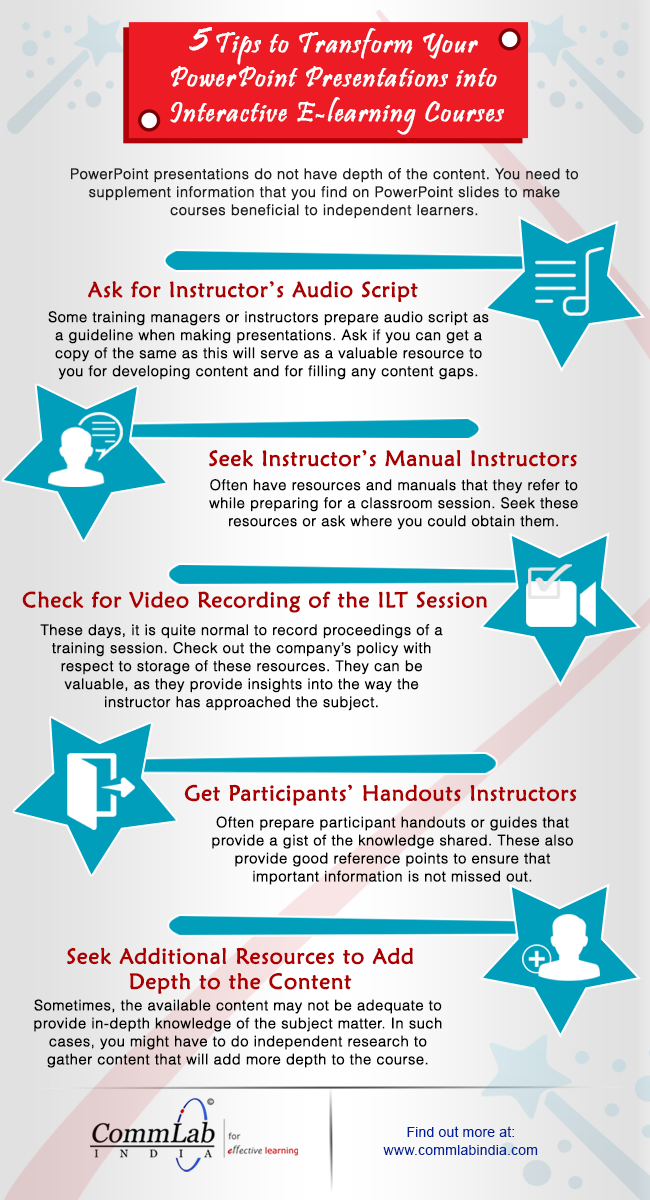 Following these tips can convert your PowerPoint presentations into an interactive e-learning course which motivates and engages your learners. Hope you find this post interesting. Would you like to expand this list? Please do so.