Six Things to Consider When Implementing An LMS for the First Time
Here are six key insights that will help you implement an LMS in your organization.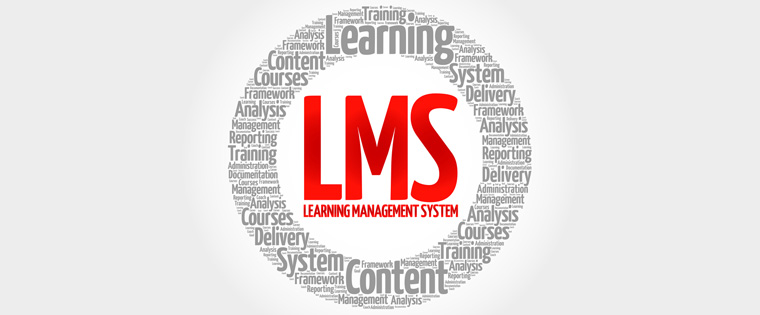 Are you implementing a Learning Management System (LMS) for the first time? Don't know how to go about it? Are you confused about choosing the right LMS from the whole gamut of LMS service offering companies? Here are six key insights especially for you, as you are about to implement an LMS in your organization. Let's get started.
1. Have enough courses
Before implementing an LMS, be ready with the courses. An LMS just facilitates learning by helping manage and deliver courses. If you don't have enough course material for the entire training, you may not utilize the full potential of the LMS. Creating your own LMS application that caters to your organization's requirements is a costly affair. If you have a few courses, using an open-source LMS such as MOODLE is better. This can be customized with the required features.
If you have lots of courses and thousands of employees, and your courses contain highly confidential data, then going for your own LMS is advisable.
But, when you implement an LMS for the first time, going for an open-source LMS and using it to host courses is always a better option. When you don't have the resources for course creation, select the right e-learning vendor who has expertise in rapid authoring tools. A capable e-learning partner will take care of your courses' development and deploy them on your LMS.
2. Consider the number of users and expansion
While implementing an LMS, you must consider future business expansion and the increase in users. Consider mergers and acquisitions too. Keep in mind that your LMS should meet your changing business needs. Your LMS must meet your training needs and growing employee numbers at least for the next five years.
3. Involve employees from the beginning
It's the key to the acceptance of the LMS in your organization. Involving a few members of junior and middle level management for a demo and in the decision making process increases the enthusiasm of employees. Their involvement helps get the buy-in for the LMS. Internal communications and taking consensus play a major role in this.
You can send emails, stick posters on notice boards, conduct team organization-wide meetings and discussions to improve their knowledge of the LMS. Explaining the benefits of the LMS, such as the delivery of learning at one's own pace and time, generation of progress reports, facilitation of hassle-free collaborative learning,etc. will increase employees' enthusiasm.
4. Check your infrastructure
You may be eager to implement an LMS in your organization, but do you have the necessary IT infrastructure to host and maintain it? To know this, your IT team must be a part of the LMS implementation deliberations from the beginning. You need to have LMS administrators to support and troubleshoot login problems or any other technical issues.
If you don't have all this, you need not worry. You can get in touch with the right e-learning implementation partner who can also offer LMS hosting and maintenance services. This will remove all your headaches. You don't even need a server. The selected vendor can handle all technical issues from a remote location.
5. Decide the mode of training
An LMS can accommodate all modes of training. However, the usage of an LMS varies based on the modes of training. For example, when you conduct Instructor-led Training (ILT) sessions, the LMS can be used to schedule those training sessions and send timely notifications to the enrolled employees.
If you want to assign online training courses, you can upload them directly onto the LMS and trainees can access them. Let's take blended learning – you can deliver e-learning courses before or after ILT sessions. In this case, you can upload the prerequisite training or assessments onto the LMS and schedule the ILT sessions. You just need to know which training mode best suits your organization and employees and use the features of the LMS accordingly.
6. Check the scope of customization
Being ready with all your learning requirements helps you know what works better. You can ask the LMS vendor for the expected features and the scope of customization. Customization is needed to simplify your LMS and pick important features from the various features available. For example, MOODLE, an open-source LMS has many features, but you can take the most frequently used and important features and customize them to make it friendly to users and administrators.
Implementing an LMS always begins with knowing your training needs and business requirements. Once you get that right, implementing the LMS as per your needs becomes simple.