5 Free Learning Management Tools to Administer Your Online Training
Check out this post to know about 5 popular, free course management tools.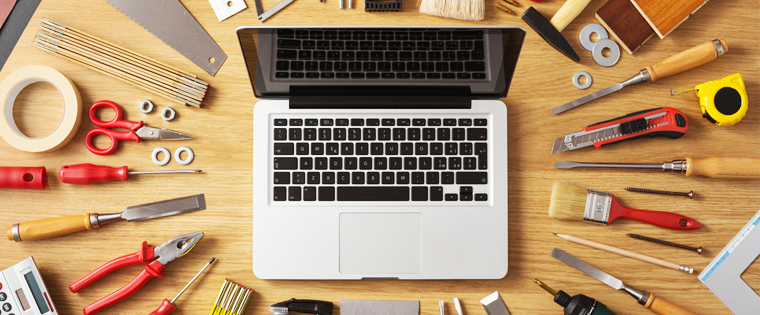 Bob is the training manager of a large multinational pharmaceutical company. His boss recently told him that the training budget for the new fiscal has been cut by 20%, as part of the company's drive to reduce costs. However, the number of e-learning courses to be administered grew by 15%. Bob was worried.
Many L&D managers need to overcome a similar situation. As training budgets continue to shrink in real terms, organizations are compelled to go for free tools to manage their online courses. Today, we will look at 5 widely used, free e-learning course administration platforms.
Moodle is the acronym for Modular Object-Oriented Dynamic Learning Environment. It is the undisputed leader of the free technology-enabled learning administration space. This popular course management software was conceived for organizations in the academic sector. However, many firms use Moodle to meet their online course administration needs. Some of the distinctive capabilities of this tool are:
Ability to customize the user interface and deliver courses in more than 200 languages
Availability of third-party plug-ins, numbering in several hundreds
A very large community of users
On the flip side, this course administration tool is very complex and people with no technical background often face problems setting up this application.
Blackboard is a very well-known name in the e-learning course administration world, and CourseSites is the free version of its popular commercial offering, Blackboard Learn. CourseSites is a web-based tool and primarily targeted at individual corporate trainers. The learning management platform allows organizations to:
Enable users and learners to login with their Facebook and GMail credentials
Integrate easily with other Blackboard products
Provide support to unlimited learners
Coming to its limitations, the source code of CourseSites is not open. This compels firms to rely on Blackboard to customize the course management tool according to their needs. Moreover, you need to pay to avail some facilities such as white-labeling & branding features, custom scripts, and single sign-on.
This e-learning course administration software primarily caters to the needs of organizations in the educational sector. However, many companies are also using this application to manage their online learning programs. Here are few important features of this software:
Ability to facilitate collaborative learning through wikis
Facility to integrate with Google Docs in a hassle-free manner
Support from a foundation with good funding, which makes it easy to resolve problems
On the negative side, the code of this application is available only to select stakeholders, identified by its developers, from time to time. This limitation has restricted the number of organizations using this course administration tool.
This learning management platform, created by Canadian developers, is used by various organizations in the academic, government, and corporate sectors. The code of this course administration tool is open to all users. Some of the features of this application are:
Facility to configure the training environment seamlessly, based on individual needs
Ability to seamlessly pair up with A Content, a free Learning Content Management System (LCMS)
Option to use social networking tools within the web-based course
Despite these positives, ATutor, like most open-source course management applications, requires technical expertise to install and get started.
This is a "freemium" e-learning course administration platform. You can use the application free for up to 100 users, and if user population exceeds that number, a subscription fee needs to be paid. The creators of this learning management product provide good support to 12 languages at a charge. Some of the distinctive features of this LMS are:
Focus on corporate training, as opposed to many other LMSs which are mainly geared for educational institutions
Seamless integration with GoToMeeting and WebEx
Facility to use collaborative whiteboards
This otherwise powerful technology-enabled learning administration system lags behind other course management platforms in terms of supporting mobile learning.
Free course administration tools enable you to make the best use of the online learning format, without burning a hole in your pocket. Would you like to expand this list? You're most welcome.