Articulate Storyline for Easy Authoring of E-learning Courses
This blog post shares insights on how articulate storyline tool can be used to develop eLearning courses effortlessly.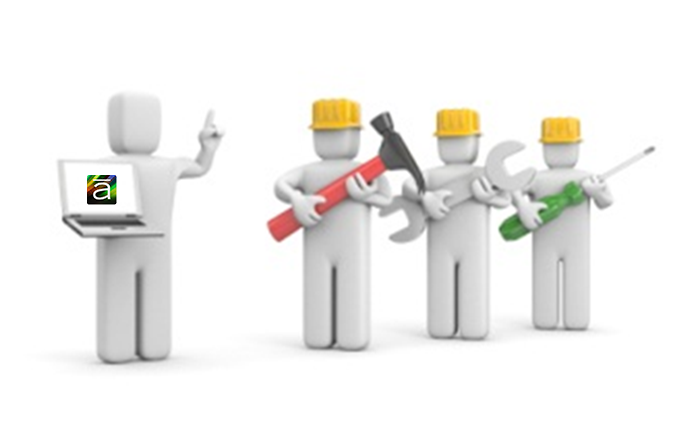 This blog has come out of my experience using an amazing tool called Articulate Storyline. We were given training on Storyline for several days and its features impressed me very much. Storyline is an easy tool to learn and is ideal for incorporating simulations, scenarios, videos, interactivities and other instructional elements in your course.
I will now share with you how Articulate Storyline can be used to develop courses effortlessly.
Interactivities
Articulate Storyline gives great deal of freedom, when it comes to creating interactivities. It has inbuilt templates, which allow you to develop interactivities for your eLeanring course. Gone are the days when interactivities could be designed only by programmers. Storyline lets you do the same without any kind of coding. It provides options to quickly convert PowerPoint presentations into interactive online courses, thus saving a lot of time and effort.
Characters
Where do i find a relevant image or character with the expressions I actually want? This is a question that always troubles an instructional designer.I had to refer to Google images for ideas or buy images online that suit my needs, while burning a hole in my pocket. Storyline gave me a solution for this problem as it comes with in-built characters with various expressions, poses, and styles.
User friendly:
Storyline comes with an interface that bears uncanny resemblance to that of MS-PowerPoint. This made me very comfortable using the tool. This simple interface makes you feel at home when you use this software. You just need to learn about triggers and variables and once you have a good idea of using them, you are qualified to make the best use of Articulate Storyline. You can develop interactivities of varying complexity with Storyline's Triggers and Variables.
Easy Customization with Variables and Triggers
Using various triggers, variables, and functionality you can create number of basic interactivities, which are interesting. Customizing these interactive elements is simple and gives the desired output with reduced effort.
Articulate storyline not only reduces the cost and effort needed to develop online courses but also makes learning fun and effective through its amazing features. Do you have any such experience with Articulate storyline? Please do share with us.