Learn What Works in E-learning: Responsive or Adaptive
Responsive or Adaptive design? Learn what works best for your eLearning program.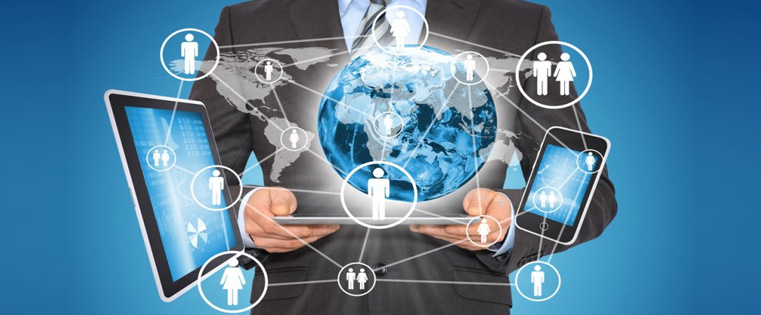 The importance of mobile devices, having an array of screen sizes, increases with each passing day. This has led to the need for an eLearning design principle that can provide a seamless user experience across all devices.
But, which design principle should you use to create eLearning content that gels perfectly with any device? There are two main schools of thought when it comes to developing dynamic eLearning content, Responsive design and Adaptive design. Let's dig deeper into both these dynamic course creation approaches and see which one suits the best for your eLearning needs.
What is Adaptive Design?
It is an approach that uses a set of layouts developed to suit specific groups of screen sizes. This approach is different from responsive design as there isn't just one layout that always modifies itself. Instead, there are several distinct layouts for multiple screen sizes. And the layout depends on the screen size used. For example, there could be specific layouts for mobile phones, tablets, and desktop computers. When a user tries to access the course, the type of device used is detected and the layout most suited for that device is loaded.
Check some of the advantages of using adaptive design for your eLearning course:
As adaptive courses are developed as per the requirements of specific device classes, they offer a much better load time performance and user experience.
Having an adaptive design enables you to provide learners with a finely tuned and intuitive experience.
Adaptive course design gives developers device-specific control of designing the course as per requirements.
Below are some of the cons of adaptive design:
Creating adaptive courses needs a team of developers to manage the complexity of a learning program. Hence, it is heavy on the pocket.
Developing too many separate versions of courses is extremely time consuming and the problem increases with each newly designed layout for each device class.
These limitations make adaptive design a weaker approach to develop eLearning courses. The need of the hour is a single eLearning course design that works across all devices, which adaptive design is far from fulfilling. Luckily, responsive design comes to our rescue.
What is Responsive Design?
It is a design approach that fluidly alters the layout of content to fit the environment in which it is viewed. Courses designed with responsive design principles run flawlessly across all devices. It involves the development of only one master course that modifies itself according to the display screen of the device a learner is using. Responsive eLearning content is fluid and flexible in nature as the content restructures itself as per changing needs. This means that you can author just once and publish the eLearning content for your entire target group.
Below are some of the pros the responsive design approach brings to the table:
If an eLearning course is responsive, there is no need to have multiple designs for different devices. This makes it easier for the developers to manage and monitor one course across different devices, unlike having two or three different course designs to manage.
Owing to its consistency across all the mediums, responsive courses will have one single point distribution from your Learning Management System (LMS).
Responsive eLearning courses can be easily customized and content changes can be done in a hassle-free way.
Designing and developing only one version for all platforms/devices is cost-effective than having multiple versions of the course designed to suit multiple device displays.
Designing and developing responsive eLearning courses demands less effort, less resources and a smaller team.
While the responsive design approach has so many pros, its cons cannot be neglected.
Although responsive design works well with almost all devices, old models may not respond well to this approach. Old browsers or devices may take too long to open the courses & modules.
As responsive design creates a 'one size fits all' course, making device-specific modifications can become a challenge. Consequently, if one particular device is showing an inconsistent or subpar learning experience, then it can become difficult to fix it.
Considering the need for rapid eLearning development and seamless accessibility across an ever-growing list of devices, responsive design is ideal for e-course development. Even authoring tools have templates specifically for responsive design. Responsive design creates eLearning content that works swiftly and smoothly across every device. Such a design enables learners to access the course from any smartphone or tablet they might possess.
As opposed to adaptive design, responsive design truly removes the barriers of variable screen sizes and browsers, to increase the reach and accessibility of your course exponentially. It also gives users a superior learning experience as the course works and feels consistent across their desktops, as well as remote devices. Adaptive design might fulfill some business-specific requirements, but considering the larger picture, responsive design is the way forward.