Rapid E-learning Development: The To-do list
This blog post shares a to-do list of rapid eLearning development which help you create successful eLearning courses.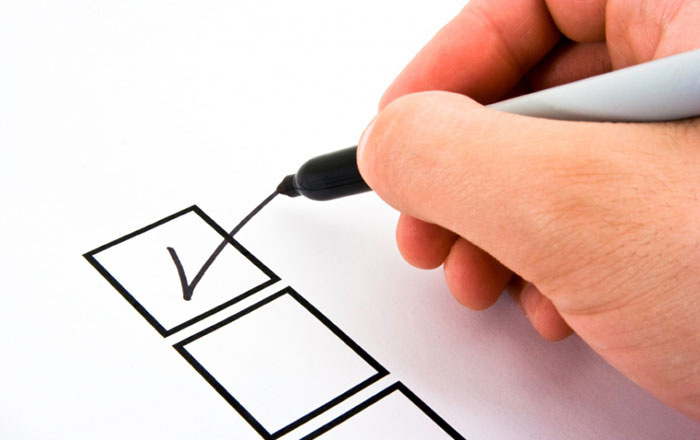 If you want your rapid eLearning project to be successful, you need create a to-do list for the project and share it with the entire team. Make sure that everyone uses this list. This helps them contribute to the project very effectively.
Let's now see the to-do list of rapid eLearning development.
Understand the Project Scope:
Before jumping into the development of an online course, you should know the project requirements. This is very important to understand the project scope very clearly. If you find anything unclear, list your queries in a document and send it to the client for clarification.
It is also very important to be aware of the development timeline and the authoring tool. This will give an idea of what we can do and help us decide on the course of action.
Analyze the risks involved and develop a plan to mitigate them. Do not start the project until you have a clear comprehension of its scope.
Inputs Analysis:
The first thing you need to do is check whether all relevant inputs have been provided by client for the development – storyboard, images, audio, videos, flash files and fonts (if specific fonts are to be used).
Prepare a list of missing inputs and send it to client. Ask him to provide all missing inputs, at the initial stage itself.
Development:
Review the storyboard and try to understand it. If you have any queries or need more information, prepare a 'queries document' and send it to client for clarification.
Develop the course as per the storyboard and align the content properly.
Use appropriate screen backgrounds, which suit the content.
Avoid overlap of text with objects.
Use sharp, clear images and avoid blurred images.
Maintain consistency in the use of font colors, shapes of bullets and font sizes.
Check the entire course functionality (GUI buttons and all the links).
Publishing:
Before publishing the course, you should have complete information about the LMS requirements and tracking features.
You should know the desired standards of LMS compatibility (SCORM1.2, SCORM 2004, AICC, Tin Can, etc.).
You should know the passing score, completion criteria and certification requirements.
Test the functionality of the entire course and check whether course is working properly in the LMS.
Before launching the eLearning course, make sure that all elements in the course such as course navigation, attachments, links and videos are working fine.
By following these tips, we can overcome problems faced in rapid development of eLearning courses and complete your project successfully. Please do share your views.