3 R's of Online Healthcare Training and Authoring Tools that Help
Training managers can understand the important criteria that online healthcare training programs need to follow and the authoring tools that aid.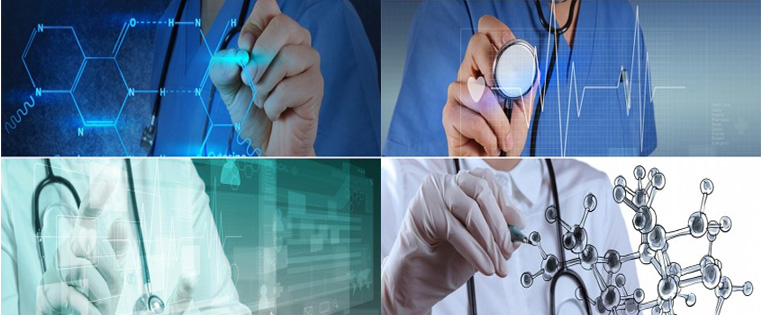 Online training programs have proved their worth across different industries, including the healthcare industry. Perhaps it would be right to say that online training has a greater role to play in the healthcare industry because of the need for continual training.
Healthcare professionals need to be kept up-to-date with the latest advancements in the healthcare industry and hence there is always a need for mandatory, regulatory, and focused training. Training programs for the healthcare industry will primarily need to follow a few criteria that we choose to call the 3 R's of healthcare training. Read on to know more about these 3 R's and the authoring tools that can aid you in the process.
1. Rapid Accessibility and Delivery of Training
One major advantage of an online training program is rapid accessibility. Healthcare professionals have a busy schedule at the workplace which leaves them with very little time to attend classroom-based training programs continually. E-learning courses or blended training programs are a better option as it gives healthcare professionals more flexibility to go through training programs at a convenient pace.
E-learning courses can be used to address rapid training needs as well. For example, there might be a need to train emergency medical technicians, paramedics, and first responders on effectively handling an influenza outbreak caused by a new strain of virus. This training program needs to be rolled out quickly and also be cost-effective, putting training managers into a dilemma. Rapid e-learning development can address this need by creating effective e-learning courses that cross the barriers of time, speed, and cost.
Lectora, Storyline, and iSpring are a few examples of e-learning authoring tools that can be used to develop rapid e-learning courses. Here is an example of how we used Storyline for rapid e-learning development.
One of our clients, a fast growing pharmaceutical company introduced a new software application that had to be used by employees in different locations. Their requirement was an e-learning curriculum with approximately 50 modules to train employees on the software. We developed a simulation-based e-learning course using Articulate Storyline and completed the curriculum development in just 3 weeks.
2. Responsive E-learning for Device Independence
A healthcare professional may not have access to a desktop or laptop whenever he/she wishes to complete an online training program. There are healthcare workers in remote locations who need to be trained but do not have the technology infrastructure to access e-learning courses on laptops or desktops at the workplace. Mobile learning has worked well in disseminating training information to the healthcare workforce in remote locations. But as a training manager wouldn't you be hassled if you had to rollout different training programs according to the device that the learner uses? Imagine rolling out multiple versions of the same online training program in order to make it compatible with laptops, iPads, and smartphones.
When you need to create eLearning that works on multiple devices, you need to look for responsive authoring tools. Authoring tools like Adobe Captivate, Lectora, Storyline 3.0, and iSpring can be used to design responsive e-learning courses.
One of our clients wanted an online training on the supply chain process for its employees across the globe. The course had to be iPad compatible, cost-effective and visually rich. We used Adobe Captivate to meet our client's requirements.
3. Relevant Training by Putting Content into Context
The healthcare industry is an ever-changing field. What this means for training managers is that the training programs rolled out today may no longer be relevant a few months down the line.
This goes to prove that your training content may quickly go out of context, and there is a need to keep it updated in order to make it relevant to learners.
Regulatory compliance training is a critical part of training in the healthcare industry. When healthcare regulations are constantly being changed, updated, or added to, there is a need to update the online training program in order to stay relevant. If you have worked with legacy e-learning courses, you would know that updating content is not an easy task. When you use the right authoring tool to design your online training programs, updates to content is a breeze.
Australia's leading financial services provider partnered with us to update their existing online learning modules to reflect the company branding. They also wanted the courses to be mobile compatible. Some of the courses were Flash-based whereas others were developed in older versions of Lectora. We recreated as well as updated these courses using the latest version of the authoring tool, Lectora Inspire 17.
Other authoring tools in the market like Storyline, Captivate, iSpring and so on facilitate easy content updates. For instance, iSpring does a research on content development trends and releases Content Library updates every 1-2 months. This gives your e-learning developers access to a collection of e-learning assets that can be integrated in the online training program when they need to make updates or additions to the existing course.
If you would like to share information on your authoring tool of choice for designing awesome e-learning courses, please make use of the comments section.