25 Intriguing Sometimes Hilarious Questions Prospects Ask About E-learning
Every time a new prospect comes with an eLearning need,he really doesn't know what exactly to ask to initiate the process.Here are 25 questions they ask.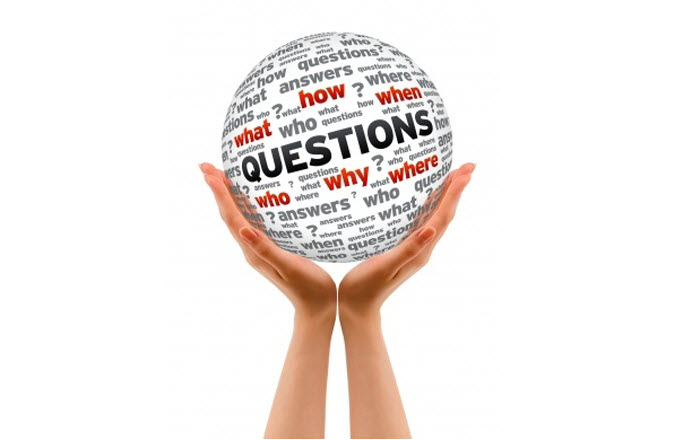 I have been working with prospects and clients for the last 6 years. Every time a new prospect or customer comes with an eLearning need, they really don't know what exactly to ask to start the process of initiating eLearning.
Some of the interesting initial questions from the prospects are given below:
We need a 100-hour CBT course LMS and would like to discuss a specification.
What will be the cost to develop an LMS and Induction System, which is complaint with SCORM 1.2 & SCORM 4?
Want to develop mobile learning platforms.
Hi, I would like to get a rough, approximate idea for Lectora to captivate eLesson conversion costs. Can someone please give me a call to discuss?
We are a training organization and would like to understand the possibility of creating an e-learning module.
Experiential eLearning production and rapid eLearning production
I need a cheap and a cheerful LMS for my Articulate Storyline programs in India. Can you help?
I am interested in learning more about your abilities in translating Articulate Storyline courses.
I want to convert some instructor-led training materials (PowerPoint presentations) into self-directed eLearning.
We need to re-edit e-learning modules (about 29 presentations) and are looking for an organization to undertake this urgently.
We are looking for eLearning content and LMS providers for our Intranet portal.
We are after someone to develop an LMS that we can have for unlimited users. We have a couple of short SCORM-Compliant built course we need to load. Do you provide such a service or do you have a product?
Please contact me for a detailed discussion on our e-learning solution requirement.
Hi, we are into R & D business and we would like to conduct information security awareness program for our corporate.
Hi – I want to know if you provide any e-learning solutions to train IT managers and software engineers on Power Utilities – Power Generation, Transmission & Distribution business topics. These could be from high level overview to more detailed presentations on level 2 business topics.
I'm a Learning and Development consultant interested in subcontracting course development and want to know costing and turnaround information. Do you have a link on your site to explain them?
Need some videos published in articulate for healthcare.
Please send over a price list, e may be interested in working together.
We may be interested in outsourcing a significant eLearning application to you for our Insurance Client. Please make contact.
Hi, we are interested to get a quote from you regarding eLearning development contents depending on the virtualization level.
I have content for about 50 modules that I need created. Each module will have between 3-10 pages and 1-2 videos. They will need the normal buttons and stock artwork. The videos will be hosted and not be on the physical server but will need to play in the module. Can you give me pricing and a timeframe on this to see if we can work something out?
Need information about your product – if you can help us convert third-party online resources to be AICC/SCROM compliant to be accessible and tractable through an LMS.
We are looking for a vendor who can develop modular content for Information Security Awareness Program. A total of 3 eLearning programs are required: • Associate Level • Manager/AVP Level • VP and above.
We are looking for LMS solutions with online classes integrated with it. This is for our upcoming online educational portal
Looking to host courses online for students or end users.
So these are some of the questions asked by our prospects. We make sure that we understand their requirement and get necessary information by asking a series of intriguing questions.
I will share these questions in my upcoming blog "10 Questions to ask eLearning stakeholders to understand their requirement". So stay tuned!