Outsourcing eLearning Courseware Development: A Good Solution
Outsourcing eLearning initiatives to a vendor has many benefits, especially if an organization is new to eLearning and wishes to introduce it for the first time in their organization.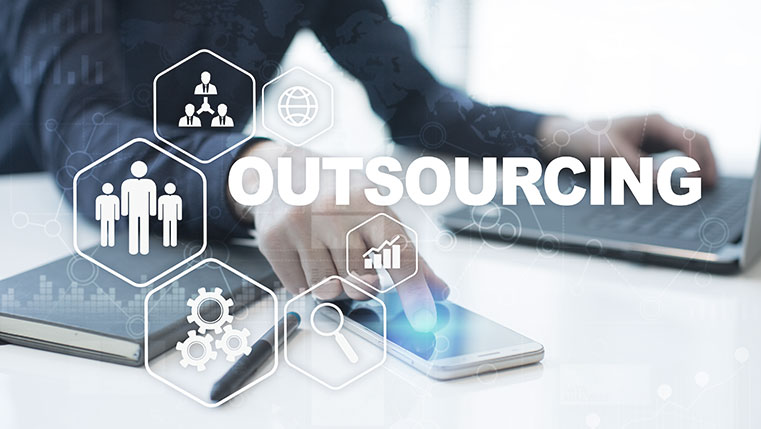 eLearning has become the accepted option for organizations, who wish to encourage learning and development among their employees. Some organizations develop training programs in house, with the available resources and use them to host the same on to the company intranet. It may be a quick-fix solution when you are hard pressed for time to have something running. However, in the long run, it is always advisable to have your customer courseware requirement outsourced. Let's understand why.
Blended expertise:
It is a fact that no one knows your business and training requirements as much as you do. You have already assessed your training needs and identified the objectives for various personnel. However, transferring this knowledge into a courseware requires expertise and skill, which only a professional eLearning developer can provide. Using the information that you have, with respect to the knowledge and skills you wish to develop among your employees, you could engage a reliable eLearning developer to tailor courseware, as per your requirements. You provide them with the training material and let them use their expertise to convert the same into an effective and engaging eLearning program. This saves a lot of time and energy in compiling the information in-house with limited man-power and resources. Thus, blending your subject knowledge with the technical expertise of an eLearning provider is the best option.
Enables better planning and implementation:
Having a successful vendor, as your eLearning partner, will give a head-start to your eLearning initiative. The company providing eLearning solutions is equipped to handle such assignments efficiently, as this is their core business. They have systems and processes in place, which ensures timely delivery of the solutions. Meanwhile, you can focus on marketing the benefits of eLearning by creating excitement among the learners and encouraging them to take to eLearning. This will also ensure smooth deployment of the eLearning program and encourage buy-in of the top management.
Superior quality with fewer hassles:
The objective of having an eLearning initiative is to augment your company's business, through enhancing skills and competencies of the employees. Starting eLearning initiative for the first time involves, setting up required IT infrastructure and accompanying technology. You also need to develop custom courseware. This may require you to acquire necessary licenses for authoring tools and other software applications. If you decide to host the learning program on a Learning Management System (LMS), you will have to identify the most suitable LMS, deploy and implement it and integrate it with your eLearning program. If you have an eLearning vendor who can do all this for you, as a one-stop solution for your eLearning initiatives, it will ensure that you have time for the most valuable asset in your organization – your employees. You will have the time to assess and understand their needs and plan a program that best suits them.
In short, outsourcing eLearning initiatives to a vendor has many benefits especially if an organization is new to eLearning and wishes to introduce it, for the first time, in their organization. It would be interesting to know what you think about this. Do share your views and opinions.
Editor's note: This post was originally published in September 2012 and has been updated for comprehensiveness.