7 Compelling Reasons Your Sales Force Needs Mobile Learning
Still debating whether to go for mobile learning for your sales staff? After going through the seven compelling reasons listed in this blog, you will go ahead and adopt mobile learning. Read on!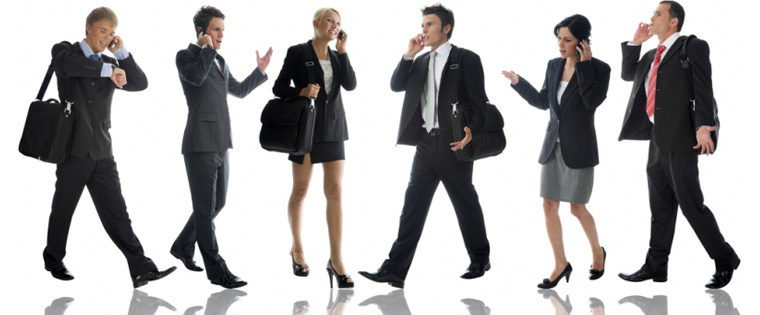 Sales teams are quite often away from their desks. Some staffers in sales teams work from remote locations. They need the latest information and updates on the products or services they sell. Latest notifications on new offers are vital to increase sales. Mobile learning is an exact fit for such situations. It can form a bridge between the organization and roaming sales teams. It offers learning on-the-go.
The critical part is that the learner is mobile and not confined to a specific location. This has an impact on both the place and time of learning. Mobile learning empowers learning outside classrooms – anytime, anywhere, on any device.
Here we present seven major reasons to adopt mobile learning to address the changing training requirements of your sales force.
1. Need quick training
The need to multitask and hyper competition have robbed sales training time in large enterprises. Quick training is the need of the hour for sales personnel. We live in the era of rapid technological developments, so the sales force needs frequent training to adopt the new procedures, technologies, and strategies. Mobile learning meets the rapid training requirements of the sales team by presenting key takeaways and important updates. With mobile learning, you can convert a 30-45 minute classroom session into 5-10 minute bite-sized modules.
2. Need to improve performance
Sales training is focused on increasing performance rather than acquiring new knowledge. Training the sales team over a period results in it gaining knowledge and longer retention. Mobile learning increases the sales force's performance by making the information available as and when needed. M-learning provides 24×7 access to training materials. By this, the productivity of sales executives increases. A Towards Maturity survey Report showed that mobile learners' productivity improved by 43% and competency by 44% than others.
3. Current Infrastructure
The infrastructure to support mobile learning is already in place, as most sales people have mobile phones with them all the time. Some organizations give standard, company-liable mobile devices to train their employees. But now-a-days, many companies are capitalizing the existing situation by implementing the 'Bring Your Own Device' (BYOD) strategy. BYOD usage is up to 22% in large organizations and 55% in multinational enterprises, a Towards Maturity report revealed.
4. Mobile workforce
In large business enterprises, sales teams are dispersed across the globe. Gartner Inc. survey estimates that more than 54 million employees are involved in some form of remote work or the other. Some of them work from home, some are always on the move, and some look after offshore sales. Bringing them all together for classroom training at one central location is an expensive affair for organizations.
A Study by Randstad Financial & Professional showed that Londoners spend an average of 56 minutes per day travelling to and from work. Mobile learning fits all sales executives at various locations, with diverse working patterns, and lifestyles. Mobile learning content is convenient and they can access the training modules anywhere and anytime; more over it gives the option of learning while working.
5. Gen Y sales force
Organizations are now-a-days witnessing a huge rise in the number of Gen Y employees (The Millennials – birth years ranging from the early 1980s to the early 2000s). Almost every third US employees is a millennial, as per a Pew Research Center analysis. Many of them are joining in various sales roles. They are tech-savvy with very short attention spans. Millennials prefer learning at their own pace and prefer precise training content. The mobile learning strategy offers all this.
6. Uniformity in training
When your sales team is spread across continents, they may not get the same quality of training in classrooms at all locations. Mobile learning can efficiently address this issue by providing the same training content at convenient times in a consistent manner.
7. Just-in-time training
Sales executives need to know about the company's products/services thoroughly. Clients and customers have various questions and the sales force needs to address those queries quickly. Providing the required information at their fingertips can help sale executives seal the deal. M-learning is the apt support in such circumstances.
Apart from presenting training materials, mobile learning is ideal for performance support and research. It is 'just-in-time, just enough, and just for me.' The competence of m-learning goes beyond the conventional training methodologies and allows greater efficiency and effectiveness of training within the enterprise. M-learning can become a handy tool for your sales people to be equipped with better competence and achieve sales targets.