5 Reasons Why Corporate Training Is Going Mobile
The demand for mobile learning solutions is increasing with each passing day. Read on to find out why and how it changes training landscape.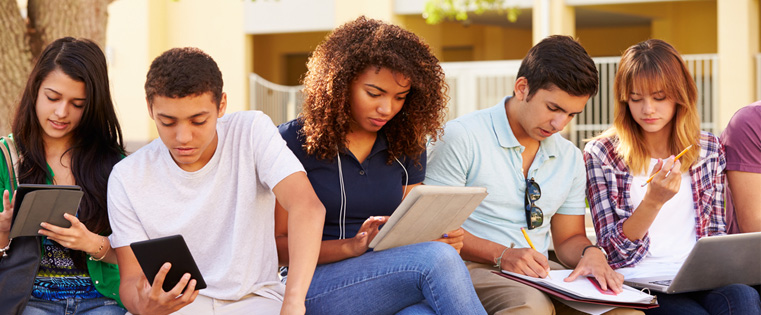 According to Ambient Insight, the market for mobile learning solutions stood at $8.4 billion in 2014. The global five-year compound annual growth rate (CAGR) is 11.3% and revenues will reach $14.5 billion by 2019.
What makes mobile learning immensely popular with companies? How can the learning format be used to train workforces better? Let us see.
1. Mobile learning makes corporate training truly anytime, anywhere
Gone are the days when learners had to use desktop computers or heavy laptops to access online courses. The advent of the mobile device enabled learners to "carry" learning with them. They facilitate effective learning even in hours considered to be "dead", such as the time spent in travelling or waiting at the airport. The mobile learning medium is a boon to the busy, time-starved professional, as it allows him to access courses anytime, anywhere, on the device of his choice.
2. Mobile learning allows the learner to make the best use of learning apps
Learning apps can be used to deliver the training materials in an easy and effective manner to the workforce. Rapid authoring tools such as Articulate Storyline 2 come with in-built native learning apps for iOS and Android platforms, and you can publish existing instructor-led training (ILT) content to these apps with just a click. You can also develop device-independent mobile learning apps using the latest innovation in web technology – HTML5.
3. Mobile learning facilitates excellent JIT support
We all know that training that does not enhance performance is useless. Mobile learning goes a long way in improving the productivity of people, as it helps provide just-in-time (JIT) support of high quality. Mobile devices are ideal for the delivery of bite-sized (5-10 minute) online learning modules, which can be used as ready-reckoners by employees. For instance, a salesman of an insurance company can access an information nugget containing the features of his company's latest auto insurance product, instantly, on his iPad.
4. Mobile learning is the ideal training format for Millennial staff members
According to the U.S. Bureau of Labor Statistics, Gen-Y employees make up 25% of the workforce. This figure is likely to reach 40% by 2020. Mobile learning is the preferred learning format of these people. This is because most "screenagers" are very tech-savvy and are adept at the use of smartphones and tablets.
5. Mobile learning helps firms to reduce their carbon footprint
You can deliver training programs in an environmentally-sustainable manner using mobile learning. Mobile learning reduces the use of paper considerably, and less use of paper results in the number of trees felled coming down. Furthermore, emissions from vehicles can be reduced, as learners need not travel to take courses.
Conclusion
The use of mobile learning is growing by leaps and bounds. This learning format makes corporate training highly flexible. Smartphones and tablets are the ideal devices to harness the full potential of learning apps and provide JIT support. Mobile learning is well-suited to meet the needs of Gen-Y staff members and helps deliver training in an eco-friendly manner.
So, are you too planning to climb the mobile learning bandwagon? Then check out this excellent webinar to know what it takes to unleash the power of this training medium.