Making E-learning Courses More Tablet-friendly – An Infographic
This info-graphic intends to share tips on how courses can be made compatible with tablets.
The Yankee Group estimates that the tablet market will grow from 233 million in 2013 to 1.094 billion in 2017 for a CAGR of 36%. Therefore, it doesn't come as a surprise that several companies are investing in learning solutions that are tablet friendly. What can you do to make courses intended to be used on tablets more effective? Here are a few secrets.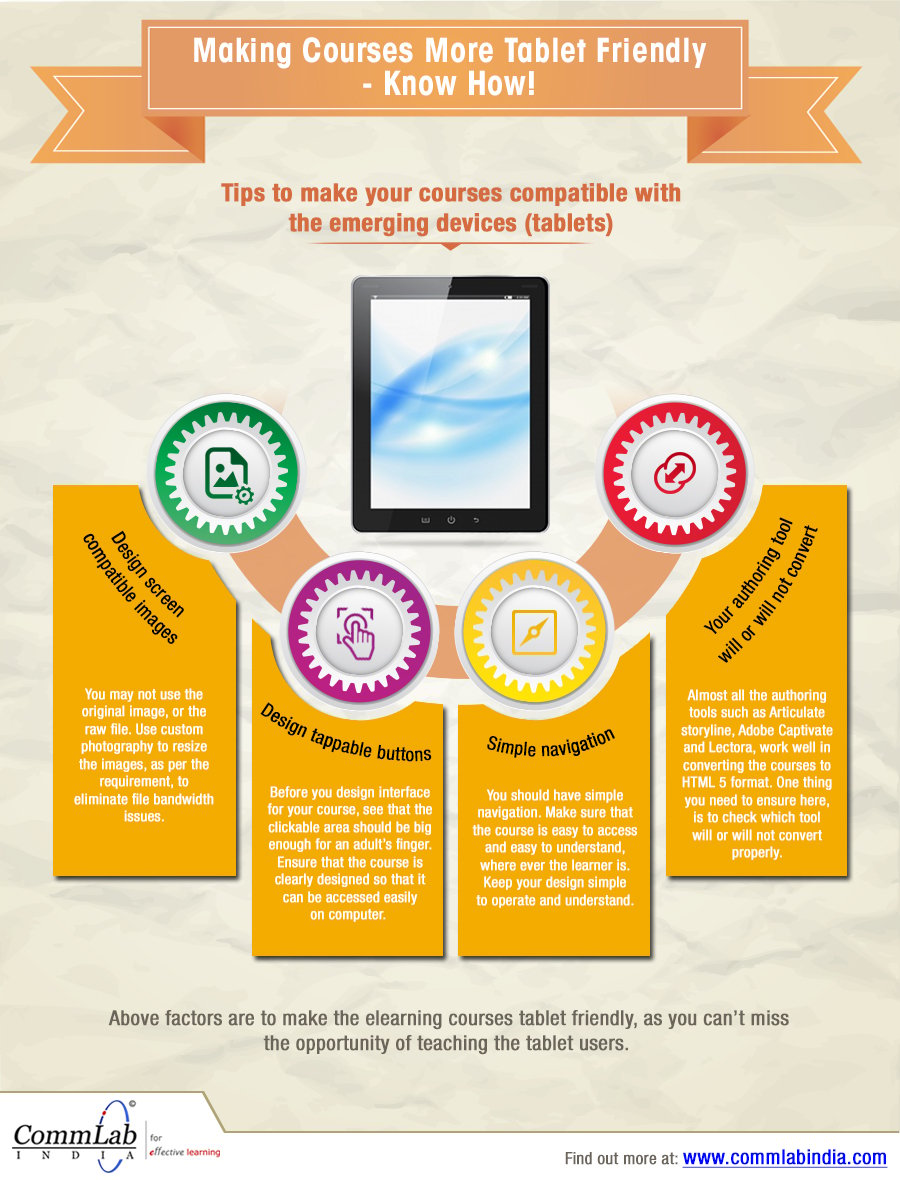 These tips go a long way in reaching out to learners who use tablets to access eLearning courses. Hope you find the blog useful.