12 Killer Tips to Design and Deliver M-learning
This blog lists simple tips that will help develop courses for mobile devices.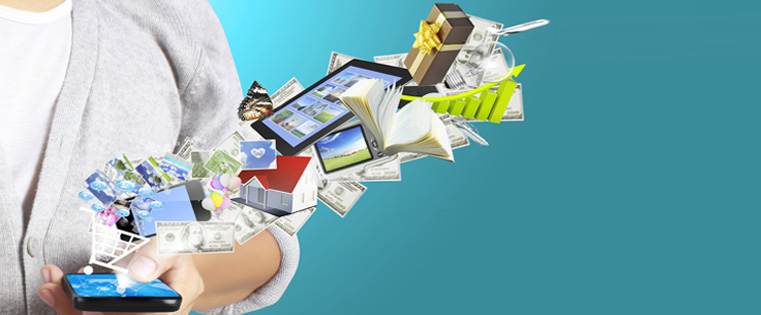 With mobile devices becoming an indispensible part of our lives, organizations too are capitalizing their popularity to deliver training content. In fact, according to research by Ambient Insight, the global market for mobile learning products is expected to reach $12.2 billion by 2017.
But developing learning products for mobiles is not the same as developing them for desktops or laptops. This is due to the differences between them such as screen size, power consumption, memory size, etc.
Due to the rapid proliferation of mobile devices, it has become imperative for organizations to deliver training through these handy devices. But, the way you design online courses for mobiles differs from that of desktops.
So, developing courses for mobiles requires a different approach.
Here are some tips that can help you design and develop mobile learning courses.
1. Ensure content is delivered in small chunks:
Mobile devices are not suitable to deliver 30 mins or 1 hr long courses. The ideal duration would be 5 to 10 mins. So break the content into small and easy-to-understand chunks.
2. Use simple GUI:
Remember your learners navigate through swipe/touch. Keep the GUI simple with a few navigational elements. Assume that the user will be operating the device with a single finger and travelling most of the time.
3. Use self-explanatory and simple icons:
Use icons that are easy to recognize and self-explanatory. Simple line graphics or images would work well. It's advisable to have a good compression ratio and use common format such as JPEG.
4. Reduce scrolling with short text:
Usually, mobile users do not like to go through lengthy content and scroll through the text. So, it's necessary to chunk the content and keep it crisp.
5. Avoid background images:
Avoid images in the background or patterns as they clutter the small screen and may therefore distract the learners' attention from the main learning content.
6. Use standard fonts and colors:
Always use fonts and colors that are clear. Use large and simple fonts. Fancy fonts may not appear well on the small screens of mobile devices. It is better to use just one or two colors that are clearly visible on mobile screens.
7. Let audio play the second fiddle:
Ensure audio does not play the primary role in communicating the message to the learner, but just complements the on-screen content. Sometimes the courses are accessed in noisy places, in such cases audio may not be of much use.
8. Avoid background music:
It is better to avoid background music because it distracts your learners. If the processing speed is low, the course may become "slow" and this could lead to learners being frustrated.
9. Keep the animations short:
Users interact with mobile devices effectively only for a short span of time. Animations and videos should not be longer than 4 minutes. Use file formats that load faster and are compatible with most devices.
10. Avoid complex animations:
Animations should be simple and used to convey a single message. Reduce the animation's resolution and frame rate, so that they load easily on all mobile devices. 320×240 is the recommended resolution that will work on most Smartphones.
11. Re-design Flash content:
If you have existing Flash-based legacy courses and would like to use them, you need to re-design as Flash is not compatible with most mobile devices. You can use tools such as Articulate Storyline, Lectora Inspire, etc. to convert the Flash-based courses to HTML5.
12. Videos should have smaller dimensions:
The ideal format for videos is MP4. The frame rate can be 15, and the average bit-rate 256. It is advisable to check the devices of your users and the most optimum configuration.
To conclude, it is important to keep in mind while designing m-learning courses that simple and crisp points make learning easy and effective. Never try to fit too much into an m-learning course as it is not same as e-learning. M-learning is another step forward to make content more user-friendly and accessible whenever it is needed.
Have more tips? Please do share!