Choosing the Right LMS Vendor [Infographic]
Choosing an LMS vendor is not very easy as you need to select the best from the several available. Here's a simple process to choose the right LMS vendor.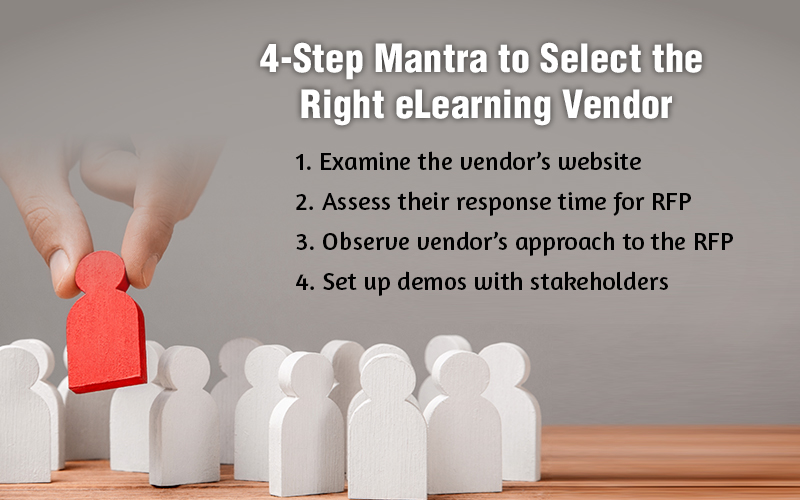 You will have many questions before investing in a learning management system (LMS). The same is the scenario when you are outsourcing your LMS requirements to a vendor. Of course, outsourcing administration and support provides your organization with many benefits, but only if you choose a good LMS vendor. But how do you begin? Is it an easy process? Do you need to do a lot of research before choosing the right vendor?

Yes, you need to do your research before deciding on the right LMS vendor. But of course, that is what I am going to help you with. With these pointers at hand, you'll know what exactly to look for! But before I give you my four-step mantra, here's the link to an article that gives you more information on modern LMSs and its features.

To ensure you pick the right LMS and the right vendor, you should have a clear idea of what you need form your LMS. A modern LMS is your solution because let's face it, traditional LMSs are on the verge of dying! Modern LMSs:
Are mobile-compatible
Offer learning paths
Support gamification
Provide integrated communication single sign on capability
Go for a modern LMS and solve your organization's learning and development problems. Now that you know the reasons for choosing a modern LMS, take a look at the infographic that shows you how to choose the right LMS vendor.