Why is Articulate Storyline 360 the Ideal Tool for Gamification Techniques?
Storyline 360 is an ideal tool when it comes to developing gamified eLearning courses. This blog talks of why Articulate Storyline 360 is the most preferred tool to develop courses using gamification techniques.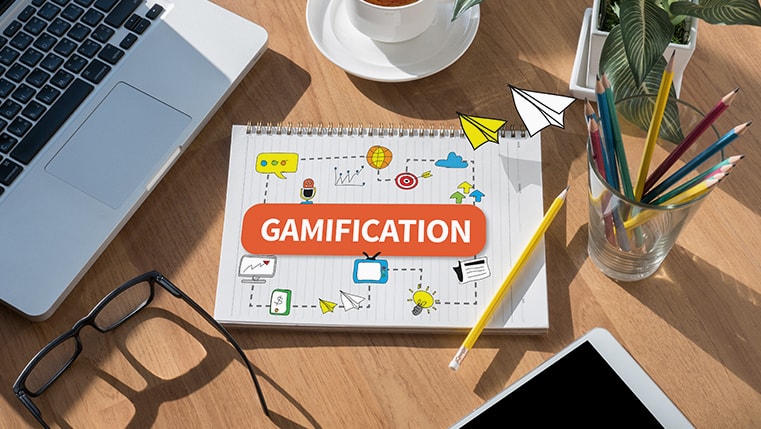 In the current scenario, gamification techniques are quite popular in eLearning. Many organizations are opting to use the gamification approach for their online course design. Articulate Storyline 360 offers a cost-effective solution to develop effective gamification techniques with its built-in features and custom design and code.
Storyline 360 allows you to add gamification elements such as scores, rewards, levels, leaderboards, and much more to your online courses. You can do all this using triggers, characters, interactivities, variables, states, and templates. Let's explore…
Choose Avatars
Storyline 360 offers a vast collection of avatars/characters in the Assets Library, that help you personalize the learning experience for learners. Learners can choose an avatar that best represents them and the avatar will guide them through the course.
Learners are given an option to enter and display their names as part of the course to personalize learning, that increases learner engagement. In Storyline 360, entering the learners' names can be easily done with a simple text entry variable.
Select a Game Theme
While selecting a game theme, ensure it is relevant to the eLearning course content and that it syncs well. For instance, you can use the 'Treasure Hunt' theme to gamify your online safety training by changing it to a 'Hazard Hunt'. You can choose a board game background that is relevant to your training requirement or you can customize the theme in Storyline 360.
The design theme that is applied to your course can be viewed in the themes gallery. There are separate sections for custom themes and built-in themes.
Create Levels and Leaderboards
Instead of dividing your online course into chapters or modules, divide it into levels. Using Storyline 360, you can incorporate 'levels' and 'unlock levels' in online courses. If your learners answer all the questions correctly or get a certain score, the next level can be unlocked.
Encourage Competition with Leaderboards
You can add a competition quotient by displaying the names, along with the ranks or scores of the learners. In Articulate Storyline, it's possible to create a leaderboard that automatically updates results using Google Docs. This feature is also applicable to Storyline 360. These tracking options require some programming skills to track the details of learners.
Storyline allows you to insert badges in your online courses. For instance, you can use badges such as Bronze, Silver, Gold, and more to motivate learners to master the subject or topic given in online courses.
With Storyline 360, you can present assessments in the form of games. You can include game-like elements, such as decision-making and feedback in the final quiz. Articulate Quizmaker offers a number of gamified sample quizzes and templates that can be customized. Here are a few gamified assessments developed by us, using Articulate Storyline: Trivia Time, Bouquets & Brickbats, and Fabulous Four.
These are just a few gamification techniques that you can use to create gamified eLearning courses using articulate Storyline 360. Explore the tool to convert your old learning modules into gamified learning modules that engage your learners.