LMS Implementation: Common Mistakes Take You Should Avoid
Read on to avoid these common LMS implementation mistakes.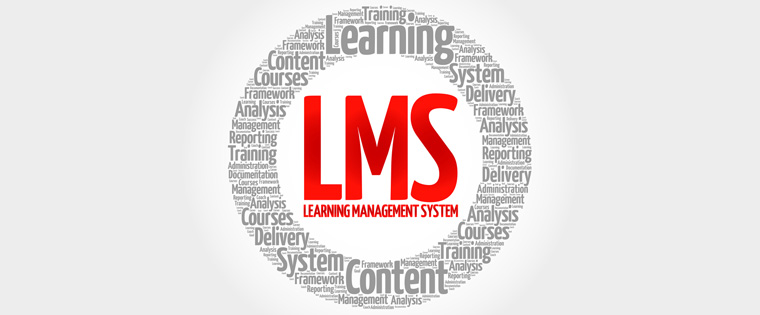 A Learning Management System (LMS) is one of the quintessential tools of e-learning, upon which all online courses and training modules are built. It is an integral part of the e-learning design and development process, especially if you have a large audience, spread across a wide geography and a great deal of subject matter to deliver. Your LMS organizes all your e-learning content in one centralized location. It gives your learners unhindered and unlimited access to all the content relevant to their work and skills. Learner performance and progress can also be seamlessly tracked by using individual user accounts and logins. Organizations can stay up-to-date with compliance regulations by deploying modified courses to the entire workforce, quickly.
The functionality of the LMS can be tuned to any degree, to create a customized learning experience for your organization. It is a sophisticated tool that requires specialized knowledge to implement and maintain. If you lack the right knowledge, then every aspect of using the LMS becomes a challenging task.
As you have spent considerable time and effort on selecting the right LMS for your organization, you should leave no stone unturned while actually implementing it. Training managers need to overcome their lack of knowledge about the LMS, as it can reduce the ROI on your training spending. They need to understand the features of the LMS and tally them with the needs of the organization. But, as there are a variety of things to consider in the implementation process, it is often prone to errors. Below are some of the common mistakes that you can avoid in order to flawlessly implement your LMS software:
Gathering too Much Information
Many times, learning administrators decide they want every piece of data stored in their HR system replicated in their Learning Management System. Although sharing data with your HR system is beneficial, you strictly need to limit it. If you don't, then you end up with forty or fifty fields of custom user data, such as date of birth, joining date, address, phone number, and so forth. But, it isn't necessarily meaningful data to have in a Learning Management System. This pile of data just clutters your interface, records, and hardware, for no good reason. So, don't create unnecessary custom user data, unless you are actually planning to use it to drive course enrollments, or generate useful reports or some other company-specific purposes.
Not Using the Integration Features of the LMS
Most Learning Management Systems allow you to easily link tools and platforms that you are already using. But, many times it happens that you don't take the full advantage of its potential. Tool integrations can enable you to get in-depth reporting. Integrating with salesforce can help improve business relationships with the customer, integrating with Twitter allows easy sharing of courses they have already completed and integrating with LinkedIn allows users to share all their recent certifications and achievements on their profile. So, needless to say, missing out on this will be very unfair to your learners.
Making Things too Complex
The reason we implement a Learning Management System is to make the company's learning program more efficient and easier. But, if your LMS is setting up hurdles instead of removing them, you are going to lose learner interest. LMS should be implemented in such a way that it is easy to navigate, clearly optimized and intuitively designed for maximum easy of use. The best thumb rule is to keep things as simple as possible; this enhances the user experience like nothing else.
Not following up with Users
Implementing an LMS is usually for the long run in any organization. Therefore, its improvement towards perfection is not a one shot process. You should continuously gauge how your LMS is performing by taking feedback from the learners. This way you come to know about the shortcomings of your LMS and areas that need improvement. This makes the organization an active participant in the learning process, as it constantly improves user experience.
These are some of the common mistakes that learning administrators usually end up making. Asking logical questions and taking active help from experts are the two best ways to tackle challenges. Don't be pinned down by your lack of knowledge about the tool and technology as it might be disastrous in the long run. Taking time to assess your needs, understand the technology and identifying the portions of technology that are relevant to you will ensure that you have a solution that best meets your requirement.