Converting a 300-Slide Course to an Online Curriculum in 2 Months – A Success Story with Articulate Storyline
This blog highlights a case study of converting a 300-slide page-turner legacy course to a 16-module eLearning curriculum in two months.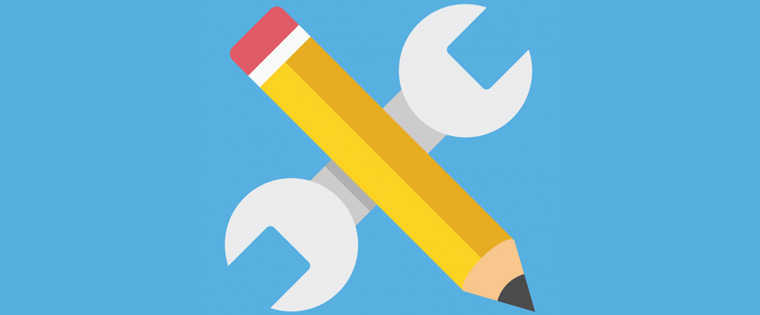 Publishing classroom training PPTs as online courses using authoring tools and making learners click the "Next" button is not effective online learning. New generation employees do not prefer lengthy courses. That's why many organizations are looking to convert their boring and lengthy courses into engaging and effective eLearning. Many organizations are coming forward to refurbish their existing courses for enhanced learner engagement and better learning outcomes. We at CommLab India converted one of our clients' 300-slide, three-hour page-turner course into a highly effective eLearning curriculum, using the interactive e-learning tool, Articulate Storyline.
Training Challenge: 300 Slide Click-Next Course Conversion
A US-based multinational industrial water treatment organization approached us to convert their 300 slides, three-hour page-turner course into an engaging eLearning curriculum. Legacy courses were developed using earlier versions of Adobe Captivate.
The client also wanted courses to be translated into five international languages, i.e., Latin American Spanish, Simplified Chinese, Brazilian Portuguese, France French, and Thai for training their multilingual stakeholders. These courses were used to establish a customer eLearning center and offer excellent global service to its partner organizations.
The target audiences for the eLearning courses are the company's service technicians, junior customer care executives, and external partners' employees.
Solution: Developed a 16-module Online Curriculum
We at CommLab India, designed and developed an online curriculum of 16 short courses from the lengthy legacy courses. To help learners access the language of their choice, we developed a multi-language Graphical User Interface (GUI) wrapper functionality. This feature helps multilingual learners select their preferred language from the menu.
We also enhanced the existing 'click Next' courses, which hardly had any interactivities to Level 3 eLearning. Courses of this level have complex interactivities, graphics, animations, custom illustrations, and games, with quiz questions. All these were included based on relevant instructional strategies.
We chose the leading e-learning authoring tool Articulate Storyline as the conversion tool, as it's friendlier for developing multilingual eLearning. The choice of Articulate Storyline also helped us in the rapid conversion of existing eLearning courses and making them mobile-compatible.
In addition, we delivered a short, 90-second demo video to represent these e-learning modules. We created handouts and published them to the PDF format that could be deployed on the LMS for user downloads. To host all redeveloped courses, we customized a Learning Management System (LMS) as per client specifications.
The Process Followed
We first sent a Storyline module as the prototype for the client's approval. We developed other courses based on the feedback. Once the English courses were converted, we took up the translations.
Our instructional designers worked on content chunking, reorganizing and creating microlearning modules. Storyline developers worked on the storyboard to turn them into fully functional courses. Our team of translators worked on translating the courses into five international languages.
Results
We developed highly interactive, engaging, byte-sized eLearning modules in just two months. We developed 16 eLearning modules as a curriculum and established a customer eLearning center by hosting all courses on the LMS.
About the Client
The client is a multinational organization based in the US and a global leader in industrial water treatment technologies. The company is a supplier of water, energy, and air improvement solutions and services for industrial and institutional markets. It serves more than 70,000 customers, employing over 11,500 employees in 130+ countries, with more than $5 billion annual revenues. Our client helps customers reduce natural resource consumption, enhances air quality, minimizes environmental releases, and contributes to the sustainable development of operations.