Ace Your Race with Lectora Inspire to Reach Multilingual Learners
Do you have a remote, multilingual workforce that needs access to your eLearning content? With Lectora Inspire it is easy to adapt or translate the course that you have created. Follow the five steps for a simple and effortless process.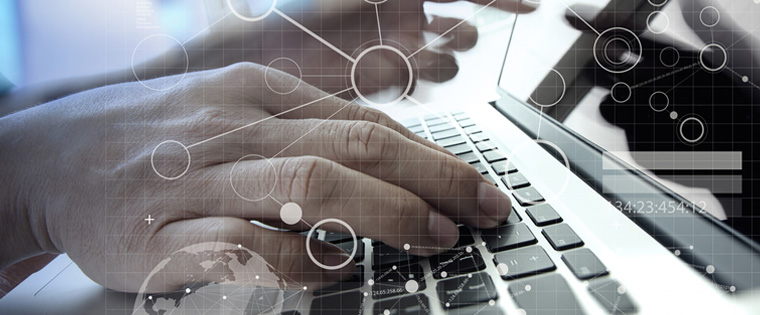 Technology is evolving and so are authoring tools. Authoring tools are becoming savvier, offering various benefits in course development. Do you have a remote or multilingual workforce that needs access to your eLearning content? With Lectora Inspire it is easy to translate your online courses. Similarly, Lectora Inspire makes eLearning translations simple. Follow the five steps shared in this post for a simple and effortless process.
Prepare Your Content
When you consider the translation of your eLearning content, mull over the elements of your course that need to be translated. Your content could include audio and video transcripts, images and other graphic and interface elements. Technically, your audio and video transcripts will be put together into your content to enable the export process. The text on graphics has to be editable and included in the file being sent for translation.
In case of videos without a transcript, don't forget to include the source file before sending it to the translation vendor. You will have to decide if you want the video to be dubbed or to have them with subtitles. Text such as 'test results', 'confirmation', and 'error messages', known as "Publish Strings," should also be included while preparing the content. There are certain elements of a course that can be used consistently across the course – navigational elements. These are translated once and used all through.
Export Your Content
Lectora Inspire allows you to export the content of courses to a rich text file (RTF). Lectora has a simple interface that makes exporting content quite simple. The tool has an 'Export' button that exports all of the content into a single RTF file. You need to choose the "Include Chapters/Section/Page names" checkbox, to export the content. It also allows you to add content such as a table of contents, and page titles.
This file can be sent to a translator to render the content in the desired language. What's more, once the file has been translated, you should simply import it into the tool and distribute it to make the translated course. You can likewise make a multilingual interface for the course, which enables learners to get to their online course in the preferred language and switch between them, either from the Home page or amidst the course.
Send Your Content to a Translator or Localization Expert
After the export procedure is done, send the RTF document, alongside any extra material, to a translation and localization vendor for translation. It will be an added benefit is your vendor is skilled in multiple languages as you would not have to approach multiple vendors for course translation. When you approach a linguistic expert, they are greatly acquainted with the terminology used, as well as the sentiments of the locale. This ensures the highest possible level of translation quality. When a vendor is able to successfully communicate the original meaning, it is a huge sign of accuracy and reliability. A reliable and competent vendor will be able to successfully deliver the project.
Import Your Localized Content
Once you've gotten the translation from your localization organization, you can utilize Lectora's basic import tool to bring the localized content once again into the framework. You may need to make a few changes in accordance with the presentation of your content. For instance, translating English into languages with content extension, such as French or Spanish, may build the measure of content in a way that upsets your format. If so, you can choose the "Increase text box size if needed" checkbox amid the import procedure to avoid manually changing the span of the content boxes.
Publish Your Content
You are all set to publish! Lectora makes the process of publishing to multiple languages uncomplicated with its Multi-Language Publishing option. To publish in multiple languages, you need to use settings that create consistency across all localized content. Lectora Inspire publishes learning content as an HTML5 output that can be accessed on all Smartphones, tablets, and PCs, allowing learners to access content at the point of need.
Lectora is also useful when it comes to converting text-heavy content into engaging online courses. This rapid authoring software makes e-learning translations simple. It can be used to create a multilingual interface that allows learners to access the online course in their preferred language. As stated before, this tool can be used to produce HTML5 content of high quality, which further helps in developing mobile learning apps. With Lectora Inspire, you can develop responsive eLearning courses that can be seamlessly accessed on any device.
Have a look at how we helped one of our clients, a global leader in automobile manufacturing develop engaging e-learning courses and translations. We hope these tips are helpful. Do share your views.