iSpring – The One-Stop Shop to Build Online Courses in PowerPoint
Read why iSpring is the best bet to develop online courses from classroom PowerPoint presentations.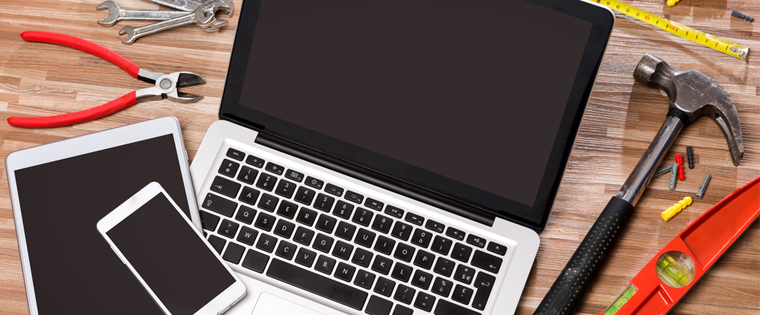 Kevin from the Instructional Design team had to give a presentation on a research report to his team. He didn't want to bore them with slide after bland slide of statistics; he wanted to ensure they would benefit from his presentation. He hit on the idea of developing an eCourse on the findings. As he didn't want the course to intrude on his work hours, he researched for tools to develop the course swiftly, while including a couple of scenarios, drop down assessments, and a survey to capture their feedback. Luckily, he hit the mother lode when he came across iSpring.
iSpring is a comprehensive e-learning authoring toolkit; a PowerPoint add-in, this tool makes it extremely easy and cost-effective to develop online courses from classroom PowerPoint resources. You can quickly publish your PPTs to online courses, retaining all animation effects, colors, and fonts. That's not all – you can include interactivities, multimedia elements, assessments, simulations, conversations, and more, to transform a staid PowerPoint presentation to a riveting online knowledge nugget, based on adult learning principles and instructional strategies.
Let's now explore a few types of training iSpring serves, through its amazing features.
Sales Training:
Want to train your reps on holding effective conversations with customers? Need to train them on overcoming objections and conveying the value of your products to prospects? iSpring has just the thing you need – its inbuilt TalkMaster tool to build dialogue simulations for effective conversations. You can also develop assessments to help your reps judge the consequences of their responses.
Software/ERP Training:
Rest your quest for a tool to build software simulations. iSpring makes it easy to record screencasts and make them available to your employees by including them in online courses, publishing as video, or uploading to YouTube.
Safety Training:
Use a wide variety of interactive assessments and assessments containing video snippets to make your safety training courses application-oriented. Customize questions with multimedia elements, assign negative scores for incorrect answers, group related questions, and make assessments an anticipated activity rather than a dreaded chore.
There are many more aspects iSpring can help you with – your development team need not spend countless hours scouting online sites for backgrounds, icons, templates, and themes. iSpring offers a single repository – an e-learning asset library – that cuts down development time. iSpring also offers the flexibility of publishing your online courses to multiple formats such as HTML5, Flash, and MP4, making it possible for these courses to be accessed on a wide range of devices.
As Kevin discovered, so will you that iSpring is the perfect tool to develop engaging online courses from PowerPoint presentations, to make classroom training resources online-ready, with minimal efforts, to yield maximum performance improvements.