Need to Rapidly Convert PPTs to Online Courses? Consider iSpring
Find out why you should use iSpring Suite to convert PowerPoint presentations into online courses.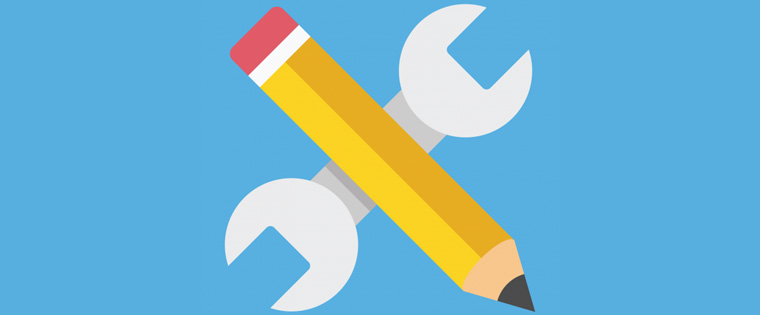 PowerPoint – an application from Microsoft, used extensively for delivering classroom training. For years, corporate trainers all over the world relied on this simple, yet highly useful tool to present learning content to employees. Organizations across the world have large stacks of instructional-led training PowerPoint-based resources.
In recent years, many companies have been moving their classroom PPTs online, to deliver convenient, self-paced, and cost-effective training to their staff members. A major element in the successful conversion of learning resources in the PPT format is the selection of the right rapid authoring tool.
There are thousands of software applications that can be used to convert trainer-led PowerPoint presentations into online courses. Among these online course authoring applications, iSpring Suite is inarguably the most powerful. The latest version of this e-learning development tool, iSpring Suite 8.7, comes with various features that help convert classroom PPTs into highly effective web-based courses. Let us see what they are.
1. Facility to Develop Online Courses Easily
iSpring suite is a PowerPoint-based e-learning development application. If you are familiar with PowerPoint, you can very well work your way through using iSpring. The low learning curve of this rapid authoring tool makes it the perfect choice when the window for converting PPT files into e-learning courses is small. iSpring Suite 8.7 enables you to retain 180+ animations and all transitions of PowerPoint, making it the ideal tool to convert learning resources, developed in the Microsoft application, into engaging online courses.
2. A Huge Library of Visual Elements
Many a time, developers of online learning resources face problems in finding appropriate visual elements. iSpring Suite 8.7 helps overcome this problem. The rapid authoring tool comes with an in-built library of 30,000+ stock photos of characters, 600 ready-to-use icons, and 230 images of backgrounds. The web-based course authoring application also has an in-built collection 135 photos of stationery and electronic devices and 43 buttons, checkboxes, and indicators. The e-learning development software also has 200 online course templates which eliminate the need to develop online courses from scratch, thereby saving considerable time and money.
3. Creation of Video-Based Lectures is a Cakewalk
Videos are one of the most widely used online learning media, and many organizations are using video-based resources to train their employees. With iSpring Suite 8.7, you can make the best use of videos in your online courses. The e-learning development application enables you to synchronize learning videos with PowerPoint presentations, and convert them to highly effective video-based courses for the web, with minimum effort.
4. Assessments of High Quality can be Developed
Well-developed assessments are an integral component of a good e-learning course. iSpring Suite can be used to develop interactive quizzes and surveys that enable you to measure your employees' understanding of the learning content thoroughly. The rapid authoring tool allows you to use 11 types of graded questions in your online assessments. You can also incorporate 12 types of survey questions in your technology-enabled training resources. The e-learning development application enables you to customize the design of an assessment question; it allows you to choose a layout, the desired color, animate the question, and view how the question is displayed. You can use customized colors and include formulae, visuals, and audio elements in the feedback. This helps motivate the learner in a big way.
5. Screencasts of Software Applications can be Created Easily
It is a well-known fact that good screencasts go a long way in delivering software training of high quality. You can use iSpring Suite 8.7 to create screencasts of your software applications. The rapid authoring software comes with a built-in tool called iSpring Cam that allows you to develop screencasts of computer-based applications. You can use iSpring Cam to record and incorporate audio, highlight cursor movements, and include the sound effects of mouse clicks. The rapid authoring tool makes the screen recording process less cumbersome, by enabling you to use hotkeys. iSpring Suite 8.7 also comes with a powerful editor that helps you slice pieces of a screencast and eliminate noise, to ensure high quality. Furthermore, you can publish the screencasts to the MP4 format and upload them onto YouTube.
6. Scenarios can be Incorporated in Web-Based Courses
Scenario-based learning enhances the learning process as it includes very less text and more of conversational-based learning. This strategy goes a long way in motivating learners and facilitates their active involvement in the learning process as they can relate to a specific situation and identify themselves with the characters in the scenario. iSpring Suite 8.7 helps you develop realistic dialog-based scenarios. Changing the avatar in the e-learning course is quite simple, just choose from the software's repository of visual elements, change the "emotional look" and come up with an appropriate background. The tool also allows you to incorporate custom-built characters and backgrounds.
The features listed above make iSpring Suite the perfect tool to convert your PowerPoint presentations into effective technology-enabled learning resources for the web. How do you use the e-learning development application? We'd love to know.