Mobile Learning: Identify Your Target Audience
Identifying the target audience is crucial to mobile learning success. Check this blog to know who your target audience is.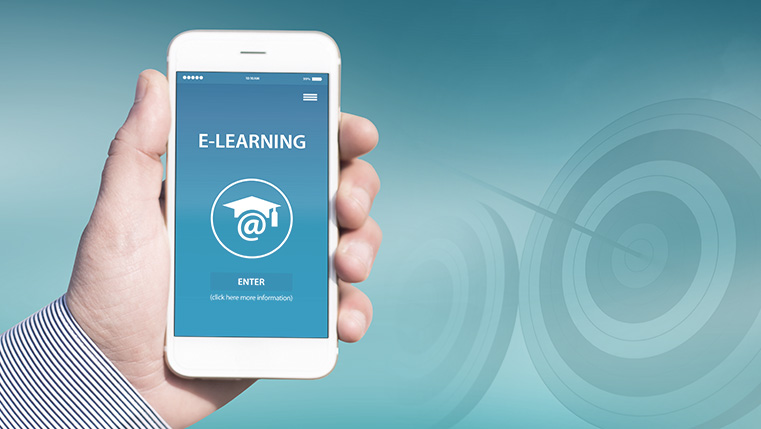 It is a fact that we are living in a mobile-first world; people are using the ubiquitous smartphone in every aspect of their lives. They turn to their smartphones for answers to questions, solutions to problems, to make a decision, to learn something new, or to complete a task. They use these devices for myriad reasons apart from its primary function of communicating with others.
They use them to message, socialize, shop, entertain, and of course to find information when they need it and where they need it. According to a report by Google, this has led to mobile-only users outnumbering desktop-only users and this trend will only continue to grow.
Such a scenario is changing the way corporate learning strategy is shaping up, especially in relation to online learning. Organizations are open to the idea of having a mobile learning strategy since it has the potential to transform training and also provide opportunities on how employees are trained. Using a mobile learning strategy is evidence of a shift toward ensuring training is consumed by employees.
If you are also geared toward the idea of mobile learning for your employees, what are the identifiers that will help you zero in on the typical audience for such a learning strategy so that they can get the maximum benefits? Here is a list of characteristics to help you identify such employees:
Limited time for learning
Limited access to desktops/laptops since they are always on the move
Travel often
Require training at the point of need
Employees who fit this mold are:
Field personnel – salespeople, channel partners, service staff
Members of the senior management
Other employees with smartphones
Let us see how mobile learning is suited to these groups of employees and what kind of training can be delivered to them to create an impact and deliver results.
1. Field Personnel
These are basically employees who do not sit at their desk at all hours in a typical workday; they are always on the move. They are at different locations at different points of time during the workday.
Employees who fit this description include salespeople, channel partners and service staff. And these employees have access to a mobile device. Since field personnel are on the move most of the time, mobile learning can be used to capitalize on their downtime, while they are traveling or waiting to meet clients, to push content for ongoing training.
For salespeople, training through mobile learning will typically include those related to their job profiles and roles and responsibilities. Training that can be delivered as mobile learning can include product knowledge training, selling skills, sales strategies and processes.
Mobile learning can be used to deliver segmented training on these topics to sales professionals so that they need not devote a specific chunk of time to complete a whole course. A segmented course helps them to make optimum use of their downtime.
The other field personnel are channel partners who may be retailers, wholesalers, or agents. These channel partners can belong either to sales or service, so they too will require training on those areas that are given to sales personnel, apart from requiring customer service training.
Service personnel also come under field personnel but even if they are not required to make sales, their response to customers can trigger repeat sales of products. It is essential that they are trained on customer facing skills, selling skills, and product knowledge skills.
2. Senior Management
Senior managers use their mobile devices extensively for access to information and they are usually traveling quite a bit and appreciate access to learning anytime and anywhere. This makes them ideal candidates for mobile learning courses. They are quite good at time management and will know how best to manage courses offered through mobile learning. Training that can be offered to them includes leadership training, team building, and HR training.
3. Other Employees
Today, most employees own smartphones which makes it pertinent to offer mobile learning to them. This gives them the facility to learn anytime and anywhere, based on their convenience. They can also use these mobile learning courses for performance support and as quick reference tools when they are doing their work.
Organizations can leverage this by collecting data on those who use smartphones and deliver targeted mobile learning courses that are suited to a particular group of employees.
4. Customers
Apart from employees, customers can also be the target of your mobile learning strategy. Come to think of it, a potential customer will probably go through videos on your product on YouTube before making a purchase decision. Instead of this, you can help him by making it easy to access information on the product on his mobile device, to help him take a decision.
Mobile learning can meet different learning needs and is suitable to deliver various types of training. Organizations can leverage the popularity of smartphones and use it to deliver mobile learning courses to learners who are ready to make the best use of it. Do you agree? Please post your comments.