HTML5 and E-learning Development
This blog post shares some interesting features of html5 and its role in eLearning development.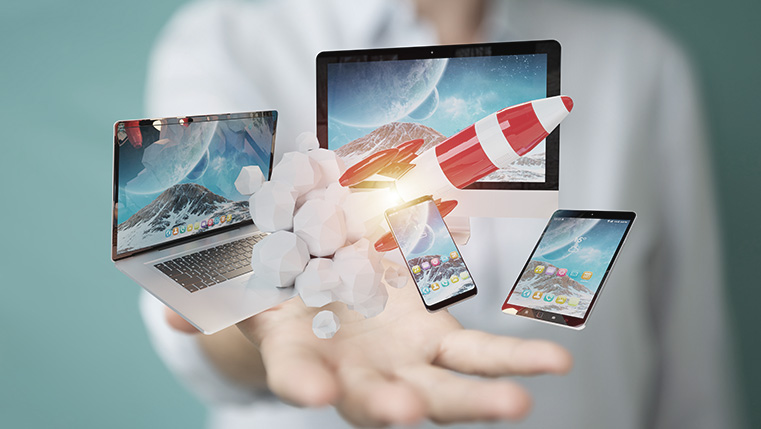 The ever increasing use of mobile devices by learners has brought HTML 5 to the forefront of eLearning development. HTML5 is the latest version of Hypertext Markup Language. With HTML 5, eLearning developers can publish and deliver the content to the learners' iPads, iPhones, smart phones and other mobile devices.
Here are some of the features of HTML5 that constitute to eLearning development:
Accessibility:
HTML5-based courses are universally accessible. By publishing your courses to HTML5, you can maintain the content in a single source and deliver it to a wide range of an audience. This reduces the turnaround time and makes large-scale implementation possible.
Embedding audio and video:
Before the advent of HTML 5, multimedia content such as audio and videos was accessed by means of third party plug-ins. But HTML 5 offers the great advantage of embedding audio and video in the browser, without relying on external plug-ins. The user need not download any software to view the multimedia content in an eLearning course.
Provides a Drag and Drop API:
HTML 5 provides a Drag and Drop API (Application Programming Interface) that is widely used in eLearning development. The eLearning developers mostly use Drag and Drop interactivity as an assessment interactivity and to facilitate better comprehension of the learning content.
Interactivity:
Multimedia and rich graphics are needed to make an online course interesting and engaging. Using HTML 5, it is possible to develop games and other interactivities that are mobile-friendly. Various animations are also possible with HTML 5.
Mobility:
The ability of HTML5 to deliver the content to mobile devices such as iPads and smart-phones, makes it a very exciting proposition for eLearning developers. Its features are very well supported by mobile browsers, and hence learners can take up the eLearning course anytime on their mobile devices.
Acknowledging the capabilities of HTML 5, many authoring tools have been are updated to publish HTML5 output. Captivate's updated version, Captivate 8, is capable of delivering responsive eLearning that can be seamlessly accessed on all mobile devices.