Gamify Online Training with iSpring Learn LMS
This blog shares the gamification techniques available in iSpring Learn LMS. This LMS product focuses on points, badges, and leaderboards.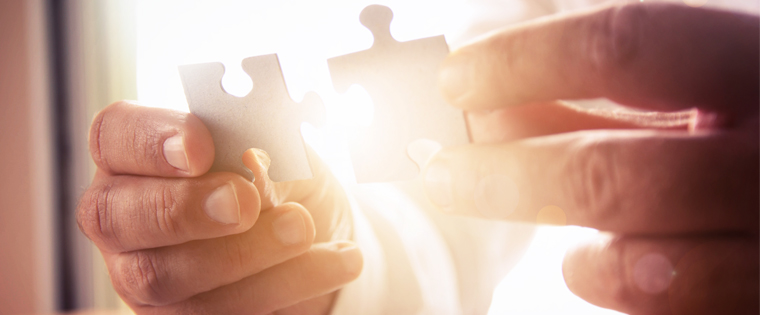 You can't keep pushing your employees forever to learn, citing reasons such as improving productivity & efficiencies, noncompliant penalties and more. How can you motivate your employees to learn? It's better to invite them to play a game. Yes, turn your training into a game or include game elements in your training. This way, you can motivate your employees to take the training and engage them in the learning.
When employees progress with the learning and complete their assignments, things such as assigning scores, adding points, awarding badges, or adding their names to the leaderboard will motivate them to achieve more. Incorporating gamification techniques in the Learning Management System (LMS) will extend the motivation to all training programs you rollout.
So, let's see the gamification techniques supported by iSpring Learn LMS.
Award Points to Foster Competition
Giving points to learners increases competition among employees. To earn points, they have to compete with colleagues. Give them points when they view courses or successfully complete tests, simulations, assignments, and more.
Points help you recognize your employees' achievements and give them feedback on how they have performed. Giving points to learners for the courses they complete and the tests they pass, will inspire them to achieve more and faster.
In the iSpring Learn LMS, you can easily assign points on course completion and when learners finish the tests. You can also set custom points for any content item, based on your requirement. These custom points can be assigned separately, based on the complexity of training materials.
You can come up with fixed points: for instance, give 10 points to learners for each course and 50 points for each test they finish. This option is helpful if you have a lot of training material —points will be applied to all your content items automatically if you do it for one chapter/module.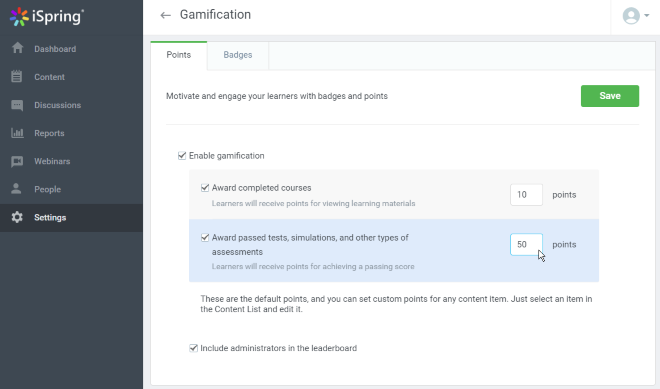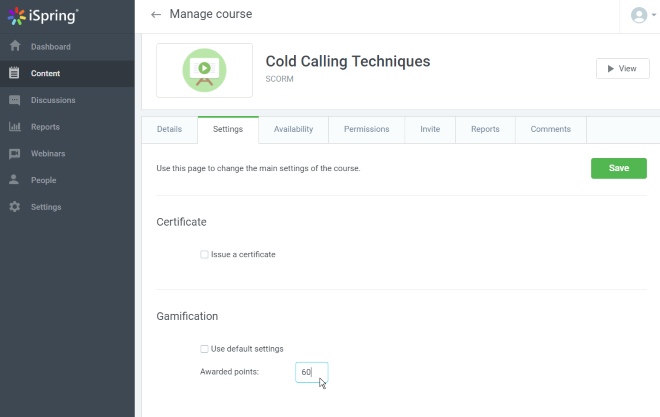 Increase Learner Activity with Badges
Badges motivate learners to adopt the desired study practices. Award your learners badges for the trainings they complete and the points they earn. For example, you can present them a new badge for every 100 points, or give a 'Title' as soon as they master a particular topic.
For example, if you uploaded an online course for sales reps on the iSpring Learn LMS, you can award various badges when learners finish each module. When a learner successfully completes the product knowledge module, you can award him/her a 'Product Champion' badge. Similarly, for other modules such as soft skills, handling customer objections and knowledge of competitors' products, you can give different badges to motivate sales teams.
In iSpring Learn, if you go to Gamification settings, you can see the list of badges and the options to set rules on how they are to be awarded. It has a wide built-in collection of badges; you can also extend and customize it with your own images.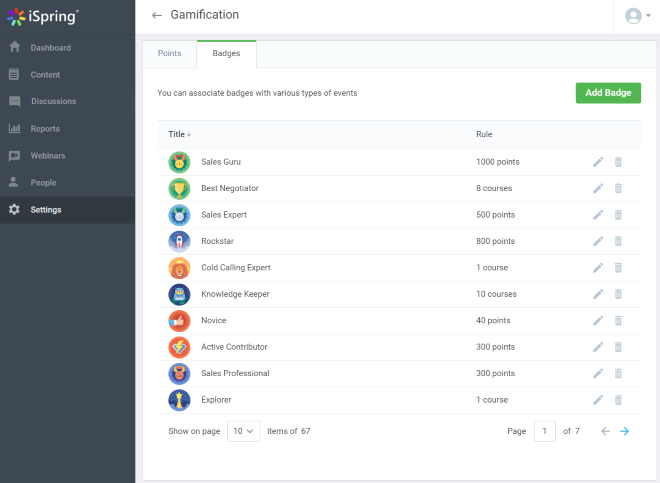 You can also review the results of the training or online courses you provide at the end of every month and give tangible incentives to encourage your employees. For example, giving bonuses or nominating the "Star Employee of the Month".
Show the Rank on Leaderboards
The leaderboard is to show learners where their rank in a gamified system. It brings recognition to learners who are at the top of the list and shows learners where they stand relative to their peers.
Leaderboards motivate learners to get better results by tracking their progress. In iSpring Learn LMS, you can check an employee's position in the organization or a group on the leaderboard to segment learners based on their achievements. For example, you can pick the top 5-10 performers who've completed an onboarding program and include them in a talent pool.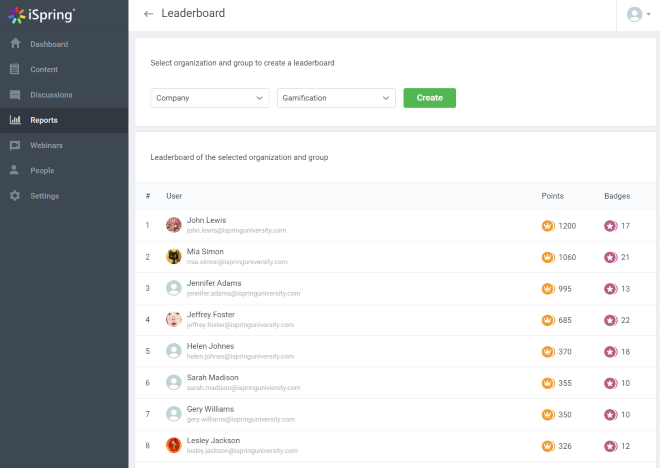 You can check out each employee's position in the Achievements tab on the user's page in iSpring Learn. You can also find their points, badges, and certificates in the same tab.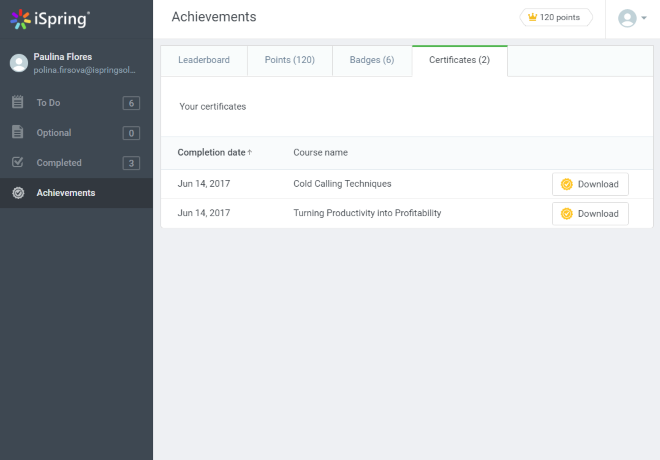 So, leverage these gamification features in iSpring Learn LMS to engage, encourage and inspire your employees to take the training programs and achieve better business results.