A Quick Guide to the New Features of Lectora Inspire16
This blog highlights a few new features of Lectora Inspire 16.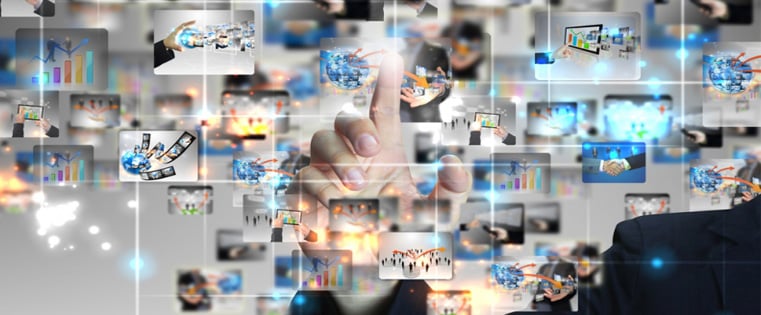 Lectora Inspire is one of the most powerful, preferred authoring toolsfor eLearning course development. Recently, Trivantis released the latest version of Lectora Inspire, Lectora Inspire 16. Lectora Inspire, version16 has many new features that make eLearning development easier and faster than ever. There is also much talk about the tool for its ability to develop responsive eLearning courses.
In this blog, I will talk briefly about a few new features of Lectora Inspire 16.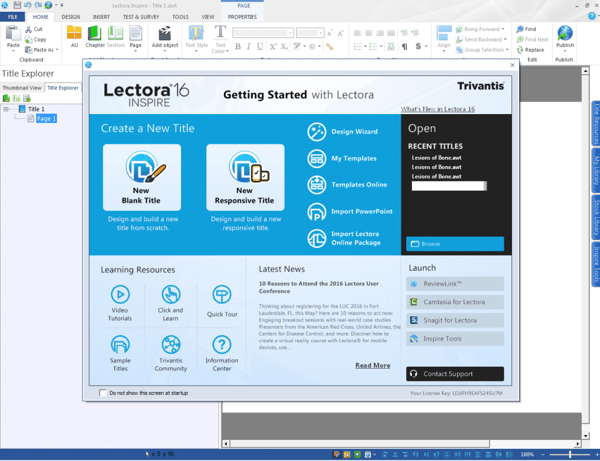 New Interface
The new interface of Lectora Inspire 16 with its sleek design, allows developers develop courses much faster with easy access to tools and wizards.
Responsive Design
The tool offers responsive design; build your course to be viewed on your primary devices and Lectora will automatically rescale objects and content to fit other devices. Developers can make manual adjustments to align the objects and content to further ensure the course looks functionally perfect on all devices.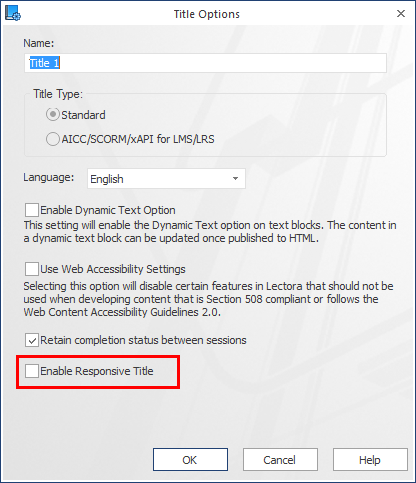 Responsive Design Customizing Views
Responsive Course Design inheritance automatically positions and sizes the objects on the page in mobile views.

Completed Status Action Condition
You can view the status of the course – "Is Not Started", "Is In Progress", "Is Completed",and "Is Not Completed".

Device Rotation and Current View
With 'Responsive Course Design'developers can control the information provided to learners depending on the type of device – PC, Tablet,and Smartphone – and theorientation being used.

Custom Progress Bar
Insert the progress bar at the desired location on the page/course and use the controls on the Properties panel to change the appearance of the progress bar.
Use the 'Step Progress Bar Position' action to determine which direction the bar will move by associating a variable with a custom progress bar.
Snagit 12
Snagit has been updated to the latest full version of the product. Capture images on your screen and edit for a custom, visual learning tool.
Increase/Decrease Text Size
Increase or decrease the point size of text, saving valuable clicks and development time.
Bullets and Numbers
Lectora 16 supports the latest, modern rendering of bullets and numbers. It includes right alignment of numbers and Roman numerals.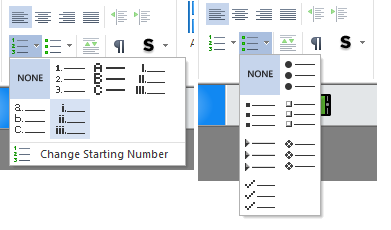 Image Rotate and Flip
Lectora 16 provides options to rotate and flip shapes, images, and text buttons.
Alternatively, the controls in the new 'Rotation and Mirroring' group in the Position and Size ribbon can be used to flip and rotate objects.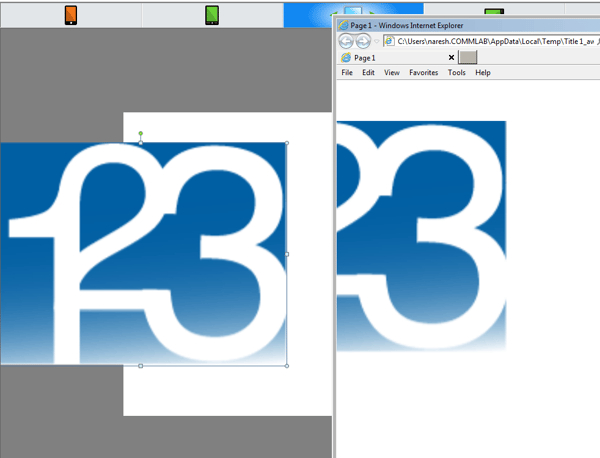 Customizable Buttons
Configure the Normal, Over, Down, and Disabled states of buttons. For each state, you can change the shape style, or modify the text style. Use the new 'Set State' action to set the state of a button to either enabled or disabled.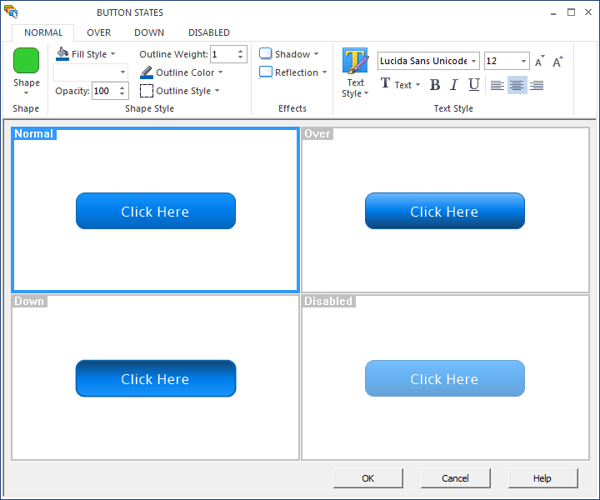 New Buttons and Shapes
Text buttons, transparent buttons (hot spots), and image buttons can be formatted to any shape. You can now create a text button shaped like an arrow or build a rollover with a polygon-shaped transparent button. Set the style and properties and update the shape directly from the Style ribbon.

Opacity
You can adjust the opacity settings of Shapes, Images, Buttons, and Text blocks. Use this option when layering text over images so that your text is easy to read, or try blending images together by changing their opacity.

These are some of the interesting features in the tool. Lectora 16 is definitely a tool to look for to develop responsive eLearning courses. Check the website to know more about this exciting tool.