Enhance Your Classroom Training with Technology
Discover the benefits of using technology in classroom training.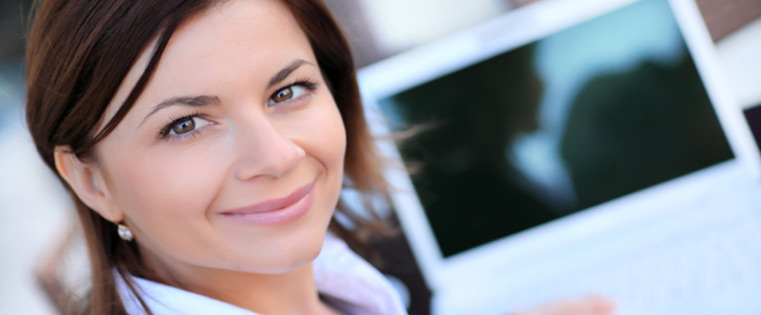 Classrooms have been the ultimate places for effective learning. But advancements in mobile technology and an increasingly erratic work life have reduced the attention span of learners. From laptops, to tablets and smartphones, technology has altered the way we live, and consequently the we learn. This is why the use of technology has become essential in the organizational learning ecosphere.
The true meaning of using tech to supplement classroom training is integrating different e-learning methodologies in the existing curriculum. For e.g. online collaboration tools can enable students and facilitators maintain a single place for exchanging thoughts or clearing doubts; scenario-based learning allows teachers to convey a subject in a more visually appealing way.
You can also use Learning Management Systems to keep track of the entire classroom's progress very easily. Such a form of blended learning can enhance quality of classroom learning, also overcoming the many shortcomings of traditional teaching. Below are some of the benefits of using technology with classroom training:
Great for Revisions
In case of face-to-face training, the rate of knowledge transfer and retention among employees is very low. Some people might be quick learners, but there are always quick forgetters too. Employees can understand a topic thoroughly at the time of classroom training, but if the time to execute the actual task is after a considerable gap, the acquired skills/knowledge can fade. Also, some tasks might only be performed rarely and will have several steps. Providing online job-aids for such cases is great to improve productivity.
A short e-course summarizing all the concepts of the training can go a long way in helping people recollect it. When e-learning programs reinforce classroom knowledge, they make the effort count.
Personalized Learning
The scope of personalization in traditional classroom training is very restricted. The trainer is limited to using his oratory skills to convey information and there is only so much one can do to connect with audience. By including e-learning programs, you can make each training feel like it's specifically designed for a particular audience.
By using a mixture of visuals, voiceovers, infographics, and other forms of multimedia, the learning experience can go to the next level. Personalization of learning programs can create a great amount of interest in learners and improve their motivation to undertake the learning.
Clear Statistics
Most e-learning programs are equipped with inbuilt tests and assignments that evaluate the progress of the learner at regular intervals. Since the courses are online, everything is maintained in a central repository and can be used to keep track of the entire classroom effortlessly. Organizations that don't incorporate e-learning modules in their training program have a very limited way of knowing the progress of their employees.
These statistics help stakeholders evaluate the performance of the training program and give them a clear picture about what works and what doesn't. It also helps learners check their progress and identify areas in which they might need improvement.
Maintain a Global Standard
Many times, the effectiveness of traditional learning depends on the skills and expertise of the trainer. In a global scenario, this creates an uncertainty in terms of the quality of learning experienced by people scattered in different locations. Incorporating e-learning programs evens this. This can create an equally skilled workforce worldwide, resulting in greater productivity.
The role of technology is only set to grow bigger in our learning systems. With each passing day, digital technology is evolving by leaps and bounds. So what will be the role of technology in the way we learn in the near future?
Augmented reality devices: Wearable AR devices have countless applications in the world of organizational training. It can create simulations of work environments and give employees a firsthand experience of their day to day work life.
Touch-Boards: With advancements in touch and gesture technology, the whiteboard will be soon replaced by giant LCD touchscreens. This will help teachers convey a greater amount of information, dynamically, in lesser time and effort.
The ideal learning scenario for any organization should be a program that is inspired by the good in both the traditional and digital learning.