What Does iSpring Space Offer for Rapid eLearning Authoring? [Slideshare]
Online authoring tools are making their mark in the world of rapid eLearning authoring. And the new iSpring Space from iSpring Suite Max is perfectly suited to solve all your eLearning authoring woes. Let's see how iSpring Space does that.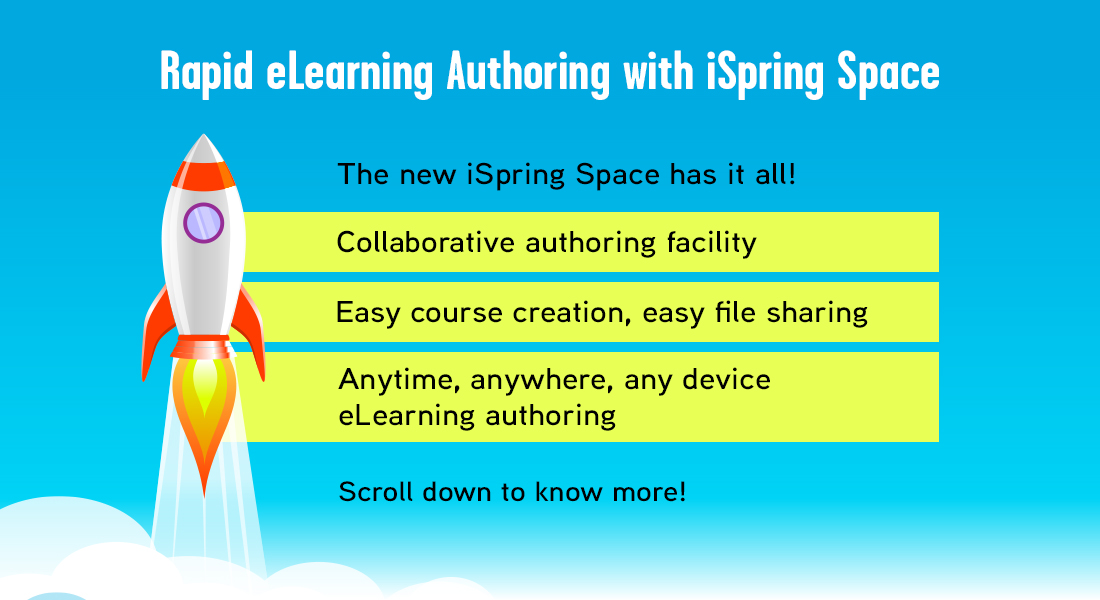 What do you have on your eLearning authoring wish list? Timely deliverables? Reduced development cost? Perhaps, an authoring tool that can deliver rapid eLearning solutions? That's what every training manager wants.
But when it comes to eLearning authoring, it's not you who'll be using these tools. So, the real question should be, "What do your eLearning authors and developers need from an authoring tool?"
I posed this question to our in-house authoring tool experts. And this is what they want:
An easy to use tool that allows collaborative authoring
Flexibility in authoring eLearning courses anytime, anywhere, through any device
Ability to create and update courses and sharing ideas and files with teammates
Cloud-based or online authoring tools make eLearning authoring much easier, not only from a training manager's perspective, but also from a design and development aspect.
And the latest offering from iSpring Suite Max, iSpring Space, is the perfect answer to the eLearning developer's prayers! Let's see what iSpring Space offers, shall we?