Interaction with Digital Devices through Voice Commands – The Future of Learning
This blog discusses how interaction with digital devices, especially through voice commands, is all set to change the future of learning and make it hands-free.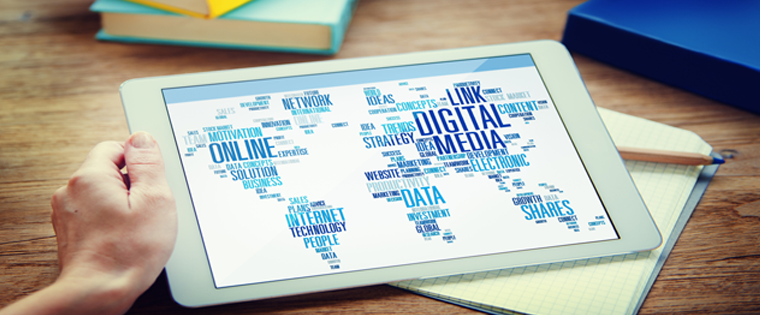 Year 2020…
Sales executive Chris is on the way to meet his prospect. He intends to recheck the essential details to win the sales deal. At the very thought, he instantly talks to his mobile device, Hey! Mobi, can you tell me this? The mobile learning module is searched and the specific answer is voiced.
All this happens within a minute, while Chris is driving his car, without touching his mobile device. Isn't it amazing?
Interacting with digital devices; it's no more a 'Star Trek' fantasy. Certainly it is going to be a reality in near future. In fact, a lot of technological developments have already taken place in this field. How these changes can be adopted for e-learning or mobile learning is the issue before us.
It's not audio narration
When I say, 'interacting with digital devices', it's much more than voice or speech recognition. Audio narration in mobile or e-learning courses is nowhere near this. In the 'interaction with digital devices' environment, mobiles or any other digital devices will listen your voice commands and respond appropriately.
At your voice command
Apple Siri, Amazon Echo, and Google Now are taking toddler steps in this domain. Google is creating a lot of buzz with its personal digital assistant 'Ok Google'. You can navigate through Google Glass by your voice commands. You can power on and off, watch a movie, play games, video chat, and do much more in the Xbox game console using simple voice commands, without even touching it.
Interacting with digital devices also includes Speech to Text (STT), Text to Speech (TTS) conversions, voice-enabled web searches, knowing directions, checking the forecast, listening to news updates and alerts, dictating, and many more functions with just your voice control.
It's not limited to the device; this voice search extends to web with the help of Artificial Intelligence.
Surging Voice Market
A Markets and Markets forecast shows that the speech recognition market is expected to reach US $9.97 billion by 2022 from US $3.73 billion in 2015. The voice recognition market is expected to grow up to US $1.99 billion by 2022 from US $440.3 million in 2015. The difference between voice and speech is – voice recognition detects the person's voice irrespective of language and speech recognition detects words and language and ignores the person.
Voice recognition: Research in e-learning
Researchers and industry experts tried to incorporate these technologies in e-learning and mobile learning. Some of them halted at the research or pilot stages. Some e-learning companies tried voice recognition in Articulate Storyline, but that didn't materialize well. But as technology advances, it won't be difficult to replicate those models in learning and development.
A promising paradigm shift in learning
When the 'interaction with digital devices' extends to mobile learning, the way employees or students learn will change drastically. This paradigm shift dramatically improves the effectiveness and engagement of online and mobile learning programs. Learning to the point and for the moment is very much possible. You can continue with the task and ask related queries to improve that work.
You can multi task and plan in advance with your voice instructions. You can develop a mobile learning course with a Frequently Asked Questions (FAQs) repository. This will be an excellent performance support aid with voice control to your sales force and technical engineers. Touching and handling devices, stopping your vehicle to operate the mobile will go extinct soon. It's all thrilling, when you look at the future.
Interacting with your digital devices augments your learning. Let's anticipate it happens soon. Have any thoughts or views on this? Do share your views.