Creating Page Counter for a Question Bank in Articulate Storyline
Page counters in eLearning will help you show the number of pages. Let's see steps to create page counter for a question bank in storyline.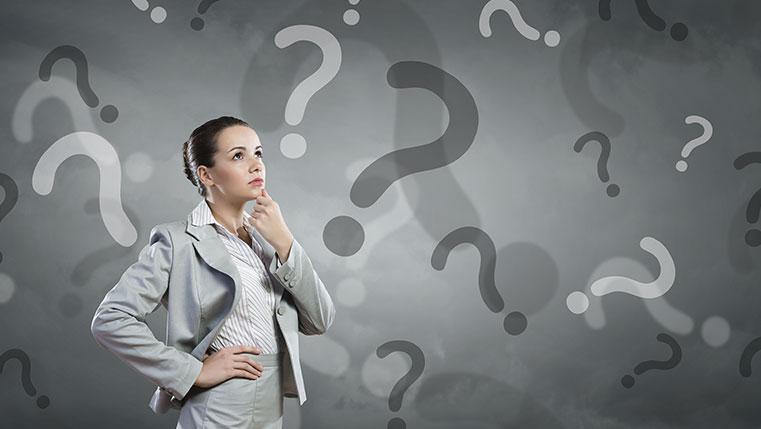 Being a research analyst in authoring tools, my job involves solving the issues that we face with rapid authoring tools while developing an eLearning course. In this blog, I will be sharing with you an issue that we faced while adding page counters to an eLearning course. Page counters in eLearning will help you show the number of pages that we have gone through against the total number of pages. Articulate Storyline does not have this kind of an option by default. So we have to manually add it. With some customization, it's easy to give direct page numbers if the pages come in a sequence. But what if they appear randomly? The problem here is: the page number that should appear in a sequence is getting randomized. Finally, after working on this for a few hours I could crack the problem. Let me tell you how I did it.
Step 1:
First, Create a Question Bank so that the questions show up randomly (here I have created 6 questions and included 3 Questions in Random selection every time; this means of the 6 question, 3 question are randomly picked) and I have created the new result slide to see the result of the quiz.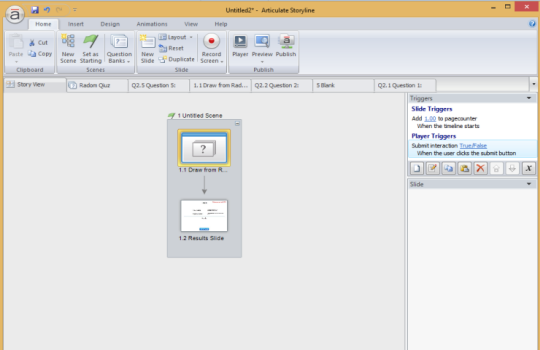 Step 2:
Now, Go to the Master slide, create a "variable" of "Value" zero.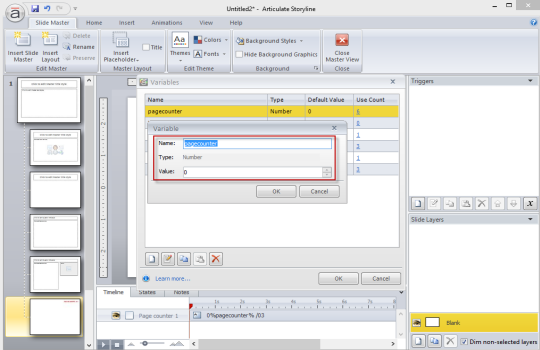 Step 3 :
Copy the variable name and paste it in the layout between two percentage marks (%) and type '/ 3 (Total number of questions to be shown up).

Step 4:
Close the master slide and apply that layout to all the question slides.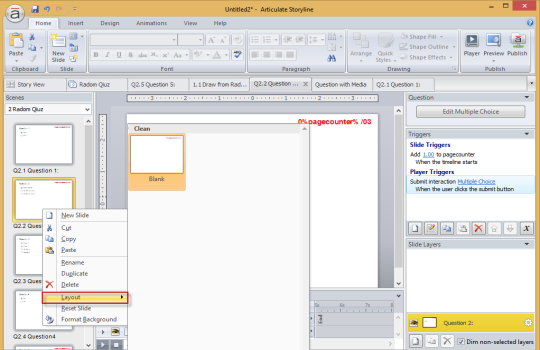 Step 5:
Go to the Quiz slide, add Trigger like I've shown in the screen below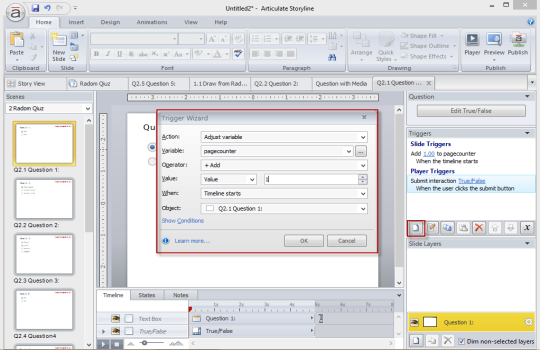 Step 6:
Simply copy the Trigger and paste it in all the question slides. And preview the entire course.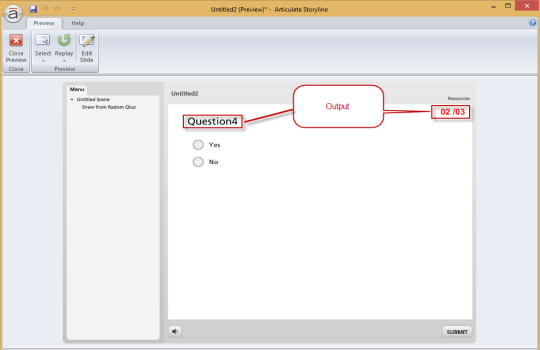 These are the steps to make page numbers appear in a sequence and prevent them from appearing randomized. If you have faced a similar challenge, please share with us how you could crack the problem. As mentioned earlier, my job involves fixing issues; I will be back with more stories; do stay tuned to my blogs.