Changing Times in the Learning Management Space
Check this blog to have a look at nine innovations that have been brought about in Modern LMSs.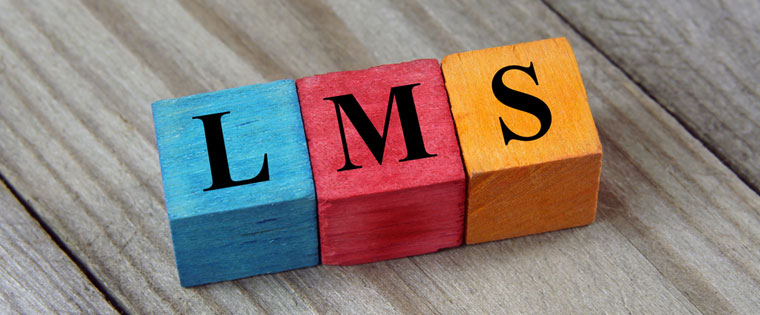 In the last decade, the learning technology industry has undergone drastic changes. Along with the changes came a flurry of new learning technologies, posing a challenge for corporate training managers to develop an amalgamated learning platform.
According to the Deloitte Human Capital Trends 2016 – "Corporate learning departments are changing from education providers to content curators and experience facilitators, developing innovative platforms that turn employee learning & development into a self-driven pursuit."
The shift is obvious. In this blog, let's have a look at nine innovations that have been brought about in Modern LMSs.
Benefits for Users
1. User-Centric Focus
What started out as a back-office application for scheduling and managing training that ran on wireframes, has rapidly developed to become a modern LMS, designed to cater to diverse digital learning needs. The focus of the LMS has shifted from the administrator to the learner, and has become a conducive environment combining blended, formal, and informal learning. Modern LMSs are intuitive, putting "users" in the front; the aim is for users to know instinctively where and how to look for the information they need. Not only did this development improve the overall performance of learners, but it transformed what were once modest learning platforms into booming online communities.
2. Support for Microlearning
With the shift toward m-learning within the learning community, organization of training content started to shift away from e-Learning units. The learners of this generation prefer to access the LMS on the go, and have a preference for short and focused learning sessions. The provision of quick, concise learning content is known as microlearning.
A few modern LMSs feature interactive elements such as mini-quizzes and learning challenges to increase learner-engagement. Microlearning modules can be used as building blocks for creating personalized courses for learners, via an LMS. The use of short videos, PPTs for extra reading, or an eye-catching graphic is advisable so as to catch learners' attention. Microlearning highlights the most important information, and, displays relevant and easily accessible resources that can be referred to later.
3. Collaborative Learning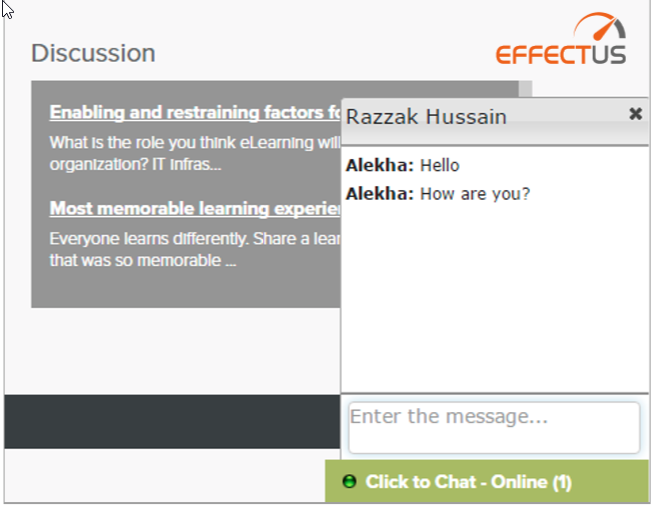 As information and communication technologies are moving toward increased integration of learner participation and contribution, the learning landscape is adapting to accommodate this. Collaborative learning offers features including discussion forums, blogs, social media, chats, and messages. This approach is essential in facilitating a learning environment that encourages a participatory culture.
In the current scenario, information and communication technologies are changing the learning scene by letting users participate within their formal learning environments. Integrating a collaborative learning environment within an LMS makes user interaction transparent and easy, allowing learners to converse with each other in an engaging, enjoyable and productive manner. Every learner has something to offer to fellow learners, and the community works to provide mutual support in the learning process.
4. Personalized Dashboards

With personalized dashboards, learners and administrators can organize and display courses at their convenience, in addition to viewing current tasks and messages. With personalized dashboards, learners can visually understand the most pertinent and current learning content, and not waste time sifting through content that is not directly applicable to their role.
Administrators can keep a close watch on learners' performance and effectively manage the time allocated to learning in order to best achieve the given learning objectives. Personalized dashboards are a sure shot way for administrators to ensure that learners are motivated to learn and make good progress, while learners are able to view their progress and deadlines.
Benefits for Admins
5. Bulk Course Upload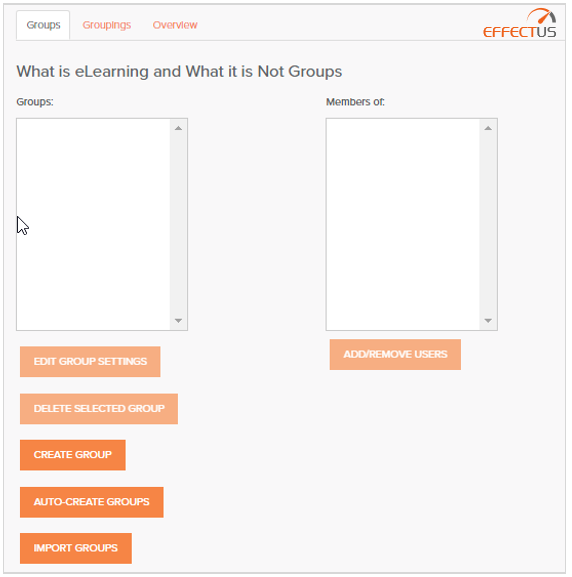 Another new feature of the modern LMS is the ability for bulk uploads of courses to be made by administrators using a CSV (Comma Separated Values) file. With a single CSV file upload, multiple new courses can be uploaded. Simply identify one course to be used as a template, and the LMS will take care of the rest. This tool also allows you to organize all the necessary course information into the creation tool, organizing all the courses at once as they are uploaded.
6. Activity Grading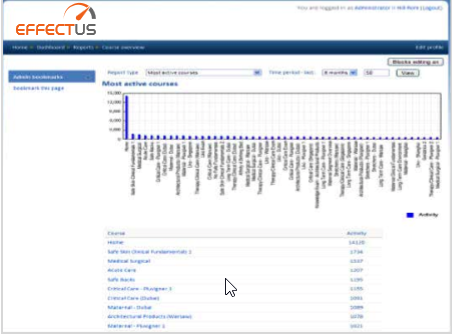 The assignment grading option allows administrators to view and change the grades and sort them into categories. With this approach, organizations can go entirely paperless, promoting an efficient and eco-friendly working environment.
7. Automated Report Generation
Modern LMSs are capable of effectively tracking the progress of learners. They come equipped with the finest grading capabilities, and have the ability to generate extensive reports that provide insights into the learning activities of learners. Through the LMS, administrators can manage and automate learner logins, registrations, and learning assignments. They can also generate individual or group progress reports for an individual course, event, or across all learning modalities.
8. File Management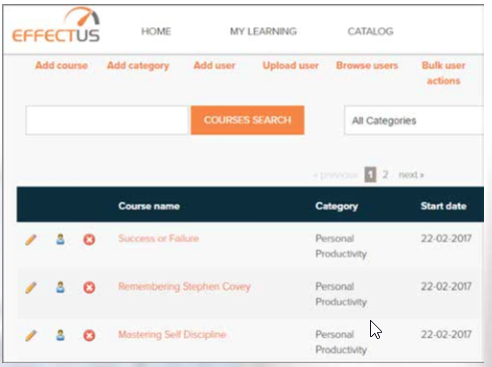 With the modern LMS, administrators can manage and track all kinds of documents, such as PDF, MS Word files, PowerPoint presentations, audio clips, video clips and others. Users have the option to access files, either individually or within folders and sub-folders, according to their course layout.
9. Multilingual Support
In an age where companies have branches spread across the globe, the need of the hour is courseware that is readily available in multiple languages. Modern LMSs are the perfect tool for managing training programs for your international, multilingual workforce. With modern learning management software, it is a breeze to deliver courses in 200+ languages. The GUI plays an important role in the effective use of an LMS; giving the user the option of choosing their native language on the GUI goes a long way in making an LMS accessible and user friendly.
As organizations forge ahead, it is becoming more and more evident that L&D departments play a crucial role in sustaining an organization. With the right tools, learning managers are able to efficiently communicate with employees right across the globe. However, even the best LMS of today won't be of any use to tomorrow's learners if it doesn't continue to evolve with changing times and needs. So, before you make the choice of investing in an LMS, ensure that you are fully aware of the latest features, so that you can make an informed decision as to which LMS will best suit your training needs.
We are sure that looking out for these key features can help you choose the right learning management system. However, learning technologies are constantly evolving. So be on the lookout and choose the best.