6 Benefits of Tin Can API that You Need to Know
This blog post explains about the benefits of Tin Can API in eLearning courses.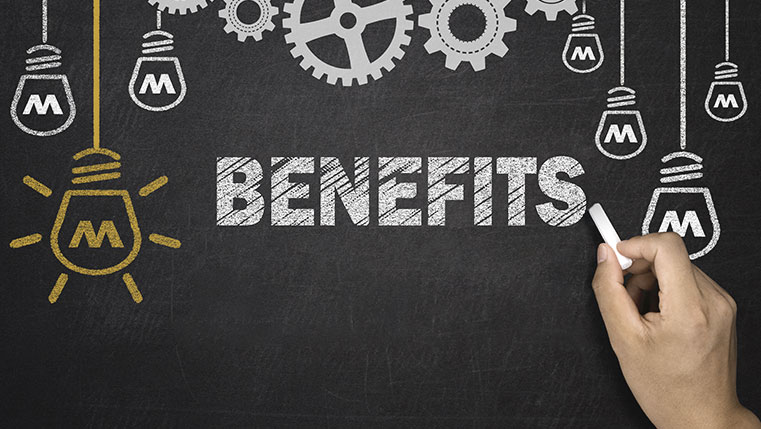 In my last blog, Experience in Adopting Tin Can API, I discussed about the advent of Tin Can API and how this standard is opening doors to new, advanced learning and tracking possibilities for organizations.
Tin Can API, the successor to SCORM has immense potential and promises to address the limitations of SCORM standards. It blends a decade of eLearning experiences with a decade of technological advancements to provide powerful options to organizations and learners alike.
This standard takes the acquisition of knowledge and skills beyond formal training sessions, by providing the option to track learning in all its forms. In my view, this standard will greatly impact the way we think of training, creating eLearning courses, hosting and tracking these learning programs in future.
So what does Tin Can offer? I would like to share the benefits of Tin Can with you.
1. It allows tracking of learning activities beyond courses hosted on the LMS
With Tin Can API, eLearning courses or for that matter any learning content can be accessed from any place, and the content can be taken in any form. This means that even when learners are not logged into an LMS, their learning efforts can be tracked and recorded in a Learning Record Store (LRS). LRS can store the records of all learning activities such as accessing training programs and learning resources as well as achievements or scores.
2. It empowers content developers to build content in any way
For the first time, developers don't need to rely on the browser and associated browser based technologies like JavaScript. They can have the flexibility to select the appropriate technology for their training content and still allow training managers to record the training events including their scores and other achievements.
With this new standard, the developers of mobile apps and games can successfully use Tin Can API to track the learner actions or events.
3. It supports disconnected learning scenarios
With Tin Can API, the training or learning content does not need continuous linkage to the server. Learning activities can easily be held locally and then played back to the LRS, when connected, later. This can be ideal for mobile learning and other detached learning scenarios in general.
4. It supports platform transition
This means that the learning activities can be accessed from the computer at work and then be from any other mobile device, and can continue the same things from the desktop again and finish the course. From wherever the learner accesses the courses and completes the courses irrelevant of the device. The learner's progress and training activity is continually and successfully tracked across devices.
5. It helps blend the world of eLearning with the wider training world
Even small independent learning activities can be recorded using Tin Can API. For example, a person accessed information and learned from an eLearning course. He then learns something more through simulations or games. He attends seminars and accesses resources from the web. All these activities can be recorded, along with the learner's progress or achievements in the eLearning course on that particular topic. Thus, informal learning activities are also captured enabling a holistic evaluation of the learning efforts.
6. It capture more than everything what you can capture with SCORM
Tin Can can capture and do everything that can be done using SCORM. Furthermore, it provides much more flexibility by enabling the addition of new nouns, verbs, and objects. It captures activities, based on statements that are sent from the content to the LRS. These statements are all based on a very simple sentence structure:
For example, we can use store statements like "Tom completed the compliance training".
Statements can get a little more elaborate and can include context information and get stored as "Tom completed the compliance training on 15 July 2012 at 11:00".
The LRS doesn't need any information beforehand about the eLearning courses – the location, type of courses or how much the learner will take. It will just capture everything you need.
It has been quite some time since the SCORM standards have been set. They were formulated before the advent of mobile devices. So producing SCORM compatible eLearning courses that work with these devices, while disconnected from the server is really difficult.
SCORM is a set of great standards that has been supporting us, but then you need to remember that you live in a world replete with mobile devices and apps. Tin Can API effectively tracks classroom based trainings, simulations, game-based training and other learning activities that take place regularly in the "real world".
So, this is how Tin Can API or the Experience API can change the world of training. These standards offer excellent opportunities to integrate eLearning with other forms of training. Do share your views.