6 E-learning and Development Trends to Watch Out for in 2017
Learn about the trends that will dominate the e-learning training and development space in 2017.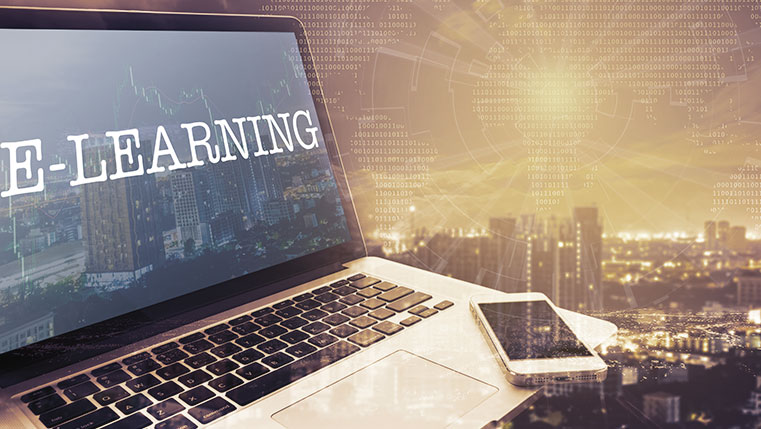 2016 has ended and for you as a training manager this means end-of-the-year reports and planning for the new year. You will be looking at the training initiatives and their success in the past year and planning for this year.
To develop an effective training development strategy, you need to be aware of the trends in learning and development for this year. In case you use e-learning for your training, you definitely need to know the trends to watch out for. This blog will talk about 6 trends specific to e-learning that will dominate 2017.
Trend#1. Mobile Learning
The growing ubiquity of mobile phones indicates people will continue to use their mobile devices for workplace learning.
With more companies adopting the Bring Your Own Device (BYOD) policy, employees are encouraged to use their mobile devices for training. According to a report by Google and IpsosMediaCT, 80% of users do not leave home without their smartphones.
This trend has inspired training managers to deliver short and crisp learning modules, just at the time of need. 2017 will witness more courses specifically designed for mobile learning.
Trend#2. Gamification
Gamification is another trend that will continue to grow in 2017. It will find increasing use and acceptance in the coming year. Gamification uses a combination of the principles of motivation and continuous feedback and rewards &recognition to inspire learners. The competitive elements in games motivate learners.
Trend#3. Personalized Learning
Big data, which is the tracking of people in the digital world, helps track what people learn, how they learn, and their learning preferences. This will help training managers gain a better understanding of the learning process and track learners' progress.
This information helps design courses based on the needs of the learner. This is called personalized learning. It will help individualize the learning experience, while addressing personal learning needs.
Data collected on a learner's interaction with the course will help create e-learning that will meet both learner preferences and organizational needs. Such personalized learning will be a key trend this year.
Trend#4. Social Learning
2017 will see the trend of social learning catching up. Social media allows for real time interaction between learners. When learners spread across the globe need to interact and exchange ideas, then social media becomes a valuable tool. This leads to social learning.
Through social media, complex information can be exchanged, videos can be added. Social learning helps exchange information in short, quick bursts and allows for immediate interaction between learners far apart from each other. It also allows them to participate in discussions and debates.
These obvious advantages of social learning will make it a popular e-learning trend.
Trend#5. Microlearning
Microlearning is definitely a trend to watch out for in 2017. For learners facing a time-crunch and constantly on-the-go, the ability of microlearning to provide short, quick bursts of information that can be accessed anytime and anywhere makes it a favorite way to learn.
The focus will shift to using microlearning to deliver personalized content in digestible modules. The increasing use of mobile devices and the Internet will only fuel this trend. It is particularly suitable for learners with low attention spans and can provide JIT support to perform a task.
Trend#6. Immersive Learning
Technologies such as Augmented Reality (AR) and Virtual Reality (VR) will change the way people learn, and provide an immersive learning experience.
AR and VR help place learners in real-life settings through simulated and virtual environments to offer an immersive learning experience. Such immersive learning experiences can help train employees on performing dangerous jobs or teach work instructions and processes by providing a visual example of what exactly the learner needs to do.
Such immersive learning experiences will gain momentum this year with the advances in AR and VR technologies.
As a training manager, you need to be aware of the trends that will impact your e-learning training and development activities in the new year and assess how best you can use them. These trends will also help you meet the changing training needs of your employees.