Evaluating 3 Useful Tools that Support E-learning Development
This blog intends to evaluate 3 such widely used tools– Adobe Presenter 11, Adobe Premiere Pro CC, and FlipBook Maker Pro 4.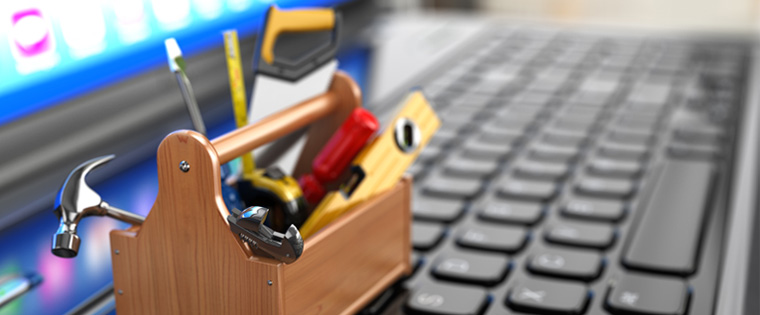 In my previous blog, we've compared 3 widely used authoring tools – Articulate Storyline 2, Adobe Captivate 9, and Lectora Inspire 16. But apart from these rapid authoring tools, a few other tools are also used by e-learning developers such as the multimedia editing tools, PowerPoint add-ins, and tools that help you make digital resources. This blog intends to evaluate 3 such widely used tools – Adobe Presenter 11, Adobe Premiere Pro CC, and FlipBook Maker Pro 4. Before we move to the evaluation part, we will first look at what these tools are used for.
Adobe Presenter is an e-learning software application developed by Adobe Systems and available as a Microsoft PowerPoint plug-in. It helps you transform PowerPoint presentations into interactive e-learning materials by adding quizzes, scenarios, interactivities, and publishing to the HTML5 format for seamless access on desktops and mobile devices. You can capture your static screen content and convert it into an HD video, right from your desktop, edit it within the project timeline, and publish it to popular video sharing sites. For organizations with in-house corporate training professionals, Adobe Presenter is a cost-effective solution.
Adobe Premiere is a video editing software application. Apart from creating and editing e-learning videos, it is used to edit feature films. You can perform all advanced video editing tasks such as high resolution video editing, audio sample-level editing, and 5.1 surround sound mixing, in this tool.
FlipBook Maker
Kvisoft Flipbook Maker is a popular tool used to create Flipbooks ("page turner" online learning materials).You can use this tool to create Flipbook magazines in Flash and HTML5 formats, online brochures, and digital catalogs from material in various formats such as PDF, Microsoft Word, Excel, PowerPoint, and images. To make flipbooks interactive, you can add various elements such as links, images, videos, and shapes.
Now that we know what these three tools are used for, let us go ahead and evaluate them.
Features
Adobe Presenter 11
Adobe Premiere Pro CC
FlipBook Maker Pro4
Cost of a single license (as of23-Sep-2016)
USD 499
USD 19/month
(Annual plan)
USD 297
9 Parameters of Evaluation
Addition of Interactivities
All Flash interactivities are possible
Video Insertion
User-friendly Interface
Branching Capabilities
Simple branching
Addition of Audio Narration
Addition of Quiz Questions
Learning Standards Compatibility
SCORM, xAPI, & AICC
Sec. 508 Compatibility
Multilingual Capabilities
Can convert spoken word into text from several languages
Hope you find this post informative. Please share your thoughts through your comments.