Use Articulate Storyline to Create Engaging Scenario-Based Online Training
Unleash the power of Articulate Storyline to create immersive scenario-based training content.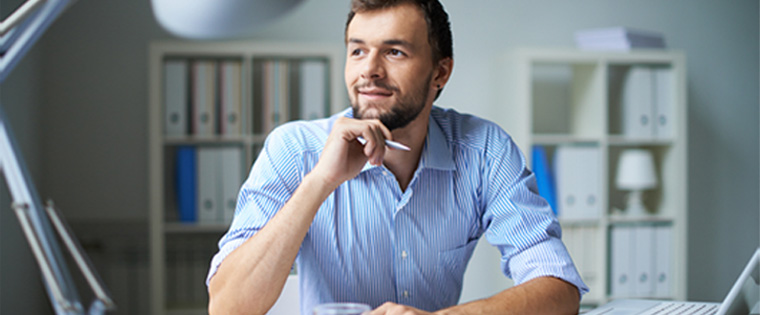 Creating learner-centric e-learning courses is the need of the hour. Earlier, information was pushed at learners, but now courses are designed in such a way that learners pull the information they need. Integrating real-life scenarios is an excellent way to achieve this. Scenario-based training content is a great way to engage your audience and reinforce your learning objectives. Instead of just reading through content, learners are compelled to absorb the learning and picture themselves in a real-life situation.
Scenario-based content guides the learner through the vast labyrinth of knowledge. Along their journey, they discover new things on their own, rather than getting the information served on a platter. Learners are more motivated by this approach, which accelerates the learning process. Scenarios trigger memories by creating powerful linkages in the brain. Learners are able to retain and recollect all the knowledge more efficiently, as it is associated with a real-life scenario. Using scenarios also makes the training more interactive, keeping learners engaged throughout the course. Including scenario-based content in your e-learning course can act as a game changer.
Articulate Storyline can take care of your scenario-based content development needs. Storyline has features that specifically work wonders in creating scenario-based content. The key to building a great scenario lies in how you approach your content. You should always endeavor to relate your content back to the real-life situation your learners will be in when they need to actually apply the information from your course. For example, a pharmaceutical company is launching a new product, and the e-learning module is for the company's sales rep. So, the scenario for this situation will involve the sales rep selling the product to potential clients.
Once you get this basic question figured out, scenarios for your training program would flow. Once you have got that nailed down, building your scenario using Articulate Storyline is very easy. Below is the three-step process through which this tool helps ease the entire process:
Insert Characters
The first step is to insert the characters that will play out your scenario. You can use either photographic characters or the wide range of pre-loaded characters that come with Storyline. Always try to pick characters that are meaningful and relatable to your audience. If you are a dynamic tech company, then your employees will be young adults. So naturally, you should pick a character your employees can relate to and picture themselves in the character's shoes. After introducing the character, you should give it a name and a designation to make it represent your audience more clearly.
Place the Characters in a Scene
Once you have selected your characters onscreen, add a background image to set the context for your scenario. It's like setting up props for the actors onstage. Again asking simple questions such as, 'where is the learner going to apply this knowledge', can help you narrow down your place setting. Once that is decided, you can simply select the pre-loaded images to create the desired background. Using Articulate's many editing features, you can adjust the background according to your characters and ensure that your layout is unique and attractive.
Form Impactful Questions
In the end, building your scenario boils down to asking the appropriate questions, with one correct answer. The only difference between any regular multiple-choice question and a scenario-based question is the way you frame it. A scenario-based question puts the learner in the context of a situation they might encounter in the workplace, and asks them to make a decision based on the information provided. You can create highly interactive quizzes using Storyline's inbuilt quiz templates.
Articulate is a comprehensive, yet easy-to-use e-learning development tool. Its pre-installed features help develop interactive courses in a short time. It has ready-to-use inbuilt templates that make it easy to develop customized courses. Owing to its easy to use interface, there is no learning curve necessary to use Articulate Storyline. All of these features make it a powerful tool to create impactful courses.