Instructional Design: 4 Warning Signs that You Are Doing it Wrong
Check this blog to know the probable reasons for ineffective online courses.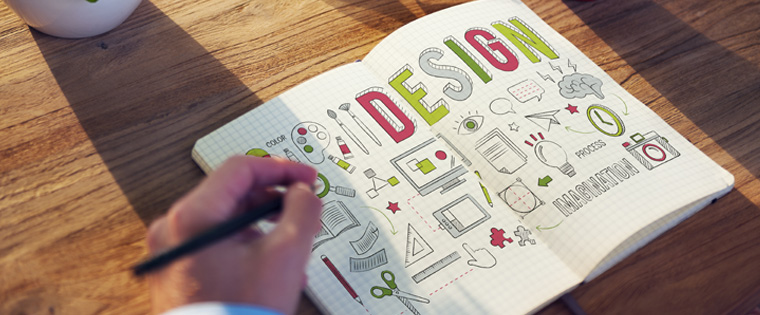 Creating and scripting good, practical courses that are useful to many, is an arduous process. It starts with analyzing the need and audience. Despite the best efforts, if the content that is developed is not as per the stakeholder's requirement or the learners' interest, it is a ruined attempt; it is the end result that is important, while creating effective courses. Instructional Design is a complex process which uses both divergent thinking (creating potentials) and convergent thinking (restricting or culling elements).
It is important to generate, broaden, and then refine set instructional patterns, to develop effective courses. The first step to creating effective courses is to gather all required information from Subject Matter Experts (SMEs) and create a course outline. Another major part is infusing interactivities and assessments. They are the key elements of engaging training programs. In this blog, let's restrict it to four components that could be probable reasons for ineffective courses.
1. Lack of Context
Context is a prevalent and persuasive force in any learning experience. However, not all instructional design models contain guidance on how contextual elements can be accommodated, to enhance learning. The incorporation of a contextual approach to instruction will make our design models systemic as well as systematic. The context of instructional design is the structure that focuses on the conditions where your learners will be required to play out their eLearning aptitudes.
The best approach to apply instructional design in your eLearning course is the utilization of contextual scenarios, stories and illustrations. Storytelling and scenarios are both extraordinary techniques that empower learners to deal with circumstances while building up their cognitive abilities through reflection. Similarly, visual design offer the elements essential to characterize the unique circumstance, while giving the essential look and feel to connect with your learners in your eLearning course.
2. Dumping PPTs in Authoring Tools to Develop Courses
There are times when PPTs are dumped into authoring tools, without any interactivity, or instructional design strategy, due to looming deadlines or project uncertainties. As an instructional designer, it is imperative to consider the learning needs of the learners by including interactivities. Instructional designers should keep abreast of emerging learning technologies and modern instructional design principles to ensure that eLearning courses are interactive, facilitate effective knowledge transfer, and not mere boring PPTs.
3. Lack of Challenges
Challenges in an eLearning course stimulate cognitive behaviors in learners. In simple words, challenges help learners face real life issues with ease. For instance, in aviation training, when pilots are trained in a simulating environment, they are better equipped to effectively deal with issues and respond to what is required, in actual. Challenges trigger learners' interest and inquisitiveness, thereby enabling them to think before effectually acting in a difficult situation and solving a problem.
When a significant challenge is fused with a suitable interactivity, it will become a great teaching methodology. Therefore, ensure you create the kind of assessments that motivate your learners to make decisions, and face the consequences of their choices. Keep in mind the need to progressively increase the complexity of assignments as the eLearning course advances. Another boost could be rewards and recognition when they succeed in the challenges.
4. Lack of Proper Course Navigation
One of the important aspects to consider in instructional design is the course navigation. It is often observed that learners struggle to navigate through the course. This can ruin their interest in continuing the course. Giving user-friendly directions allows them to explore, learn, and enhances the learning experience. Ensure that there is smooth navigation to conveniently navigate within an online course.
Learners are experimental and love to explore courses at their own pace, but locked navigation can restrict them from doing so. It is generally assumed that learners will click through the course if the navigation is free. To avoid that, as an instructional designer, you can control their movement through the course through decision-making activities. This allows them to complete tasks, all while learning.
We discussed four components that are to be avoided for sound instructionally designed courses. For more information, here is an article on the mistakes that make instructional design ineffective. Regardless of the subject matter, instructional design has to be in accordance with learning preferences. Though these mistakes might seem insignificant, they are capable of ruining your course in the long run. Ineffective courses can be deal breakers as they fail to retain the interests of learners. However, the good news is that these mistakes are manageable. Your course is sure to be instructionally sound when you apply the right principles of instructional design.