Why E-learning?
Check out the key drivers for implementing e-learning - what is it that organizations are hoping to achieve through online learning solutions.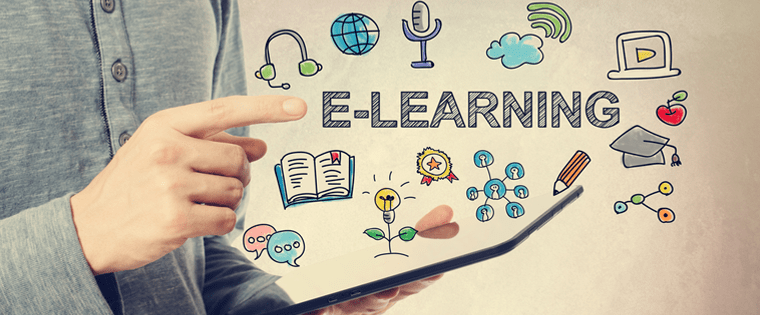 Digital India, Digital learning, and Online learning are buzzwords that you would have never heard about, a decade ago. But these terms seem to be everywhere – in the newspapers, television commercials, hoardings/billboards, and of course, on the Internet. In India, it started as a big trend in the K-12 learning space initially. However, today more and more organizations are exploring digital training options. Is it just a passing fad or is there a strong motivation for them to do so? I don't think it is a passing fad, it is one of the disruptive technologies that will change the way we approach learning and training in organizations. What is the main motivation of organizations to make this shift? I can think of five main reasons:
1. Need to upskill
Organizations today operate in a dynamic environment with constantly changing needs and demands. As a result, employees have to upgrade their knowledge on a continual basis. This could be about a new product, a new scheme, a new process, or a new regulation. E-learning enables them to reach out to their employees quickly, and give them the essential knowledge and skills to get started.
2. Pressure to keep training costs low
Classroom training programs require time and money – both are usually scarce. However, in the case of online training, once you have a Learning Management System (LMS) in place, develop and host online courses on the LMS; you can have several people taking the course on an ongoing basis. It means, you have a one-time investment, but recurring benefits. It turns out to be cost-effective in the long run.
3. Necessity to train more employees within a short duration
When you have diverse employees across different regions, it becomes very difficult to have a classroom training program. Scheduling and logistical challenges are just too many. This problem is solved with e-learning as training can be rolled out simultaneously across different regions or divisions of an organization.
4. Preference for flexibility in training format
E-learning provides employees the option to choose when they want to learn. They can access training when they are most receptive, which cannot happen in a classroom training format. Also, with e-learning, you cater to different learning styles – with a mix of audio, video, and textual content, it can appeal to a wider audience.
5. Need to track and assess training
When courses are on an LMS, it is easy to track and assess training. With online assessments, we can evaluate to what extent employees have understood the subject matter. An LMS provides useful reports that help us monitor the training effectiveness – how many have taken the training, how long employees are taking to complete the course, how many are yet to start, and so on. Based on these reports, we can take corrective actions or follow-up measures.
So, these are a few reasons I can think of on why organizations are considering eLearning solutions. There can be others too that I have not covered here and I would love to hear them. What is your motivation to consider e-learning? What are the training challenges that you hope to overcome by switching to or incorporating online training solutions in your organization? Do share your thoughts here.