Instructional Design Model – What is it & Why Use it?
An instructional design model is a tool, a framework to develop instructional materials. To know how it helps instructional designers, check out this post.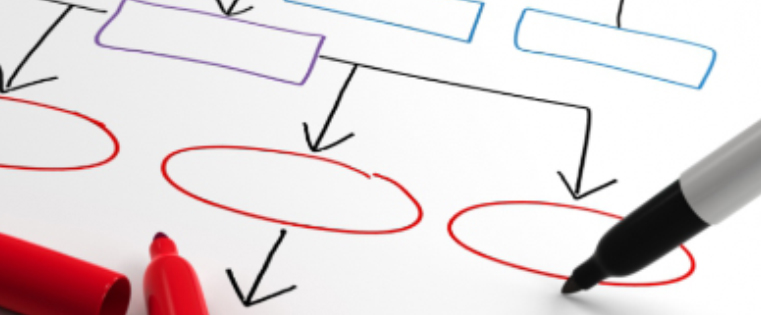 Information is a source of learning. But unless it is organized, processed, and available to the right people in a format for decision making, it is a burden, not a benefit.
– C. William Pollard, Chairman, Fairwyn Investment Company
Do you agree? Just dumping loads of information in the form of manuals does not facilitate learning. The information needs to be organized in a way that helps learners understand easily and retain it for a long time. It should also be delivered to the right people, through the right devices. So how do you ensure it is organized, processed, and available to the right people?
You need a defined process or model. Just as the development of any product needs a well-defined process, so do e-learning courses. This is where Instructional Design Models come into the picture. Wondering what these are? Read on.
What is a model?
A model is a way of doing something; a representation of reality.
What is an Instructional Design Model?
An instructional design model is a tool, a framework to develop instructional materials. It helps instructional designers provide a structure and meaning to the learning material. It allows them visualize the training need and break down the process of designing training material into steps. These models provide guidelines to ensure training addresses the learning objectives and meets the desired expectations.
Why do you need to use an instructional design model?
Apart from saving time and having a systematic process, there are other reasons to use an instructional design model for developing an e-learning course. Right during the first step, you will be able to figure out if you really need to develop the training. If you need to, then how much content do you need and do you have it? The effective implementation of this step can save a lot of money for the organization as it prevents you from developing training for problems that does not require training. It also helps you find possible gaps in the content so you try to fill them before starting the design..
What are the different types of instructional design models used?
Lots of instructional design models have emerged over the years – ADDIE, SAM, Dick and Carey, Instructional Design System (ISD), ASSURE, Kemp design model to name a few. Amongst all, ADDIE has been the most commonly used model all these years. Not too long ago, a new agile model SAM, an iterative model, entered the scene.
These models might suggest different approaches to design and develop e-learning material, but the purpose of each is the same – systematically develop training courses that successfully address the learning objectives. As Michael W. Allen rightly said in his book Leaving ADDIE for SAM, "The best model today is the model that works well for an organization". So the choice depends on the way your organization works.
In the next few blogs, we will take a closer look at the ADDIE and SAM models, two of the most prevalent models in instructional design practices.