How to Track Learner Engagement in Online Learning?
Learner engagement is essential for effective corporate training and ensuring positive results. But at the same time, it can be quite difficult to track learner engagement, especially in online learning. So how can you handle this challenge? Read this blog to find out!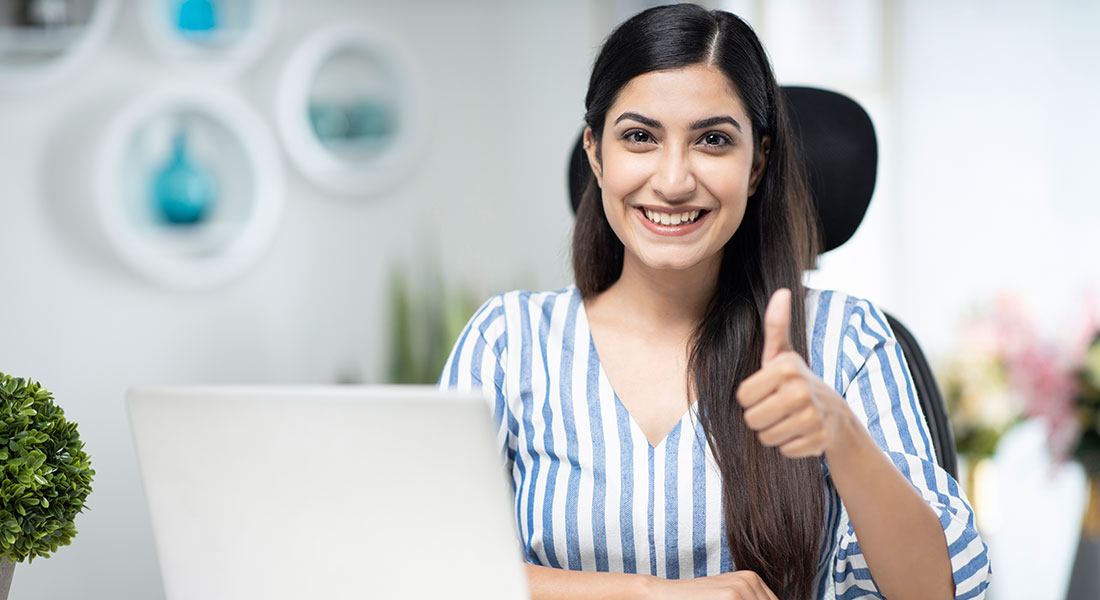 Imagine you're delivering a training lecture with all zeal and enthusiasm thinking it'll greatly benefit the learners. While the learners are almost on the verge of sleeping, some are playing games, and some are even thinking about how they could have completed their pending tasks and logged out early. That's disappointing! (and heartbreaking, too!) Taking a lesson from this, it is always important to keep a tab on how engaged your learners are during the training session.
Engaged learners are more likely to remember the information provided during the training program and implement it effectively which boosts their performance and productivity. In fact, they are more likely to take initiative, get recognition and appreciation, gain confidence, and even stay with the company for a longer time period.
Want to Track Learner Engagement in Online Learning?
Here are the 7 effective ways to help you out:
Create a poll to find out if learners follow training modules
Create a pop quiz to find out if learners pay attention to the content
Share your course on social media
Conduct tests after the training session to check recall
Incorporate learning analytics
Directly take feedback from employees
Speak to trainers
But the catch is, if they pay attention during the online training. And attention is directly related to engagement. So in this blog, we'll delve deeper into understanding how you can track learner engagement in online learning.
Are you ready? Let's find out!
How to Track Learner Engagement in Online Learning
Learner engagement is one of the reliable metrics for determining the success of your online learning program. To ensure your corporate training is heading in the right direction, here are some useful ways to help you track it:
Create a Poll to Find Out If Learners Follow Training Modules
Creating a poll is a great way to get feedback from learners. With that said, it can often be difficult to select the type of questions that will help you gain a fair idea about your learners' engagement and understanding of the topic. So to find out if your learners are watching the training videos, ask them the questions suggested in the infographic below: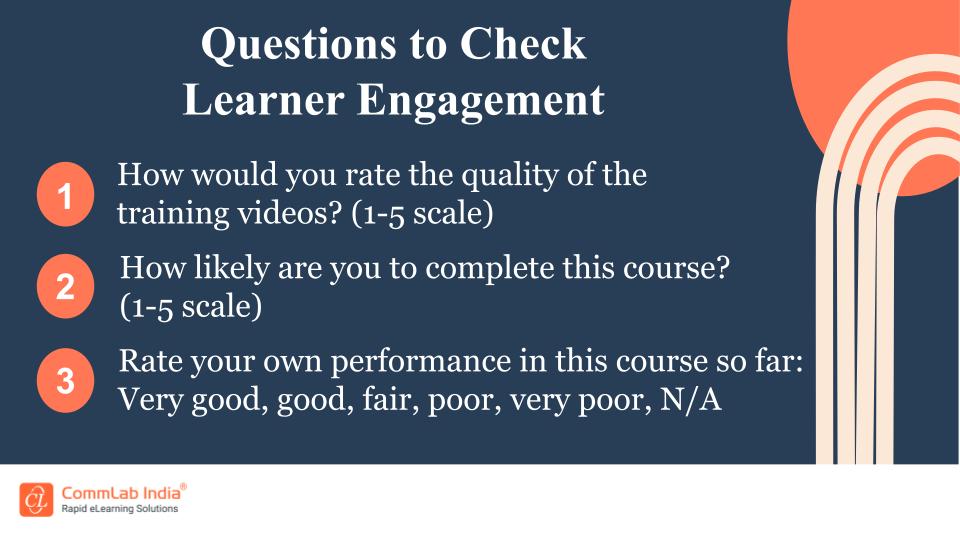 The answers to these questions will help you determine how engaged your audience is and what can be done to improve or maintain their interest levels in the time to come.
Create a Pop Quiz to Find out if Learners Pay Attention to the Content
Who doesn't love good brain exercise? Well, a person who isn't paying attention. So to check the engagement and attention of your learners, incorporating a pop quiz in your online learning course is a great approach. There are a number of ways you can incorporate pop quizzes into your online learning.
To begin with, pick the right questions. It is important to choose questions that are relevant to the topic discussed or explained in the eLearning course. While deciding the type of question, you can design them as multiple choice questions which enable you to analyze the understanding of the learner.
The next important element while creating a pop quiz is to incorporate the time element. When you set a certain time limit to answer the question, it creates a sense of urgency in the minds of the learners and encourages them to pay attention and be more engaged with the training material. Two-minute time limits work best; three minutes is pushing it.
Lastly, you can't also consider varying the format of your quizzes—for example, requiring learners to create short answers instead of just choosing from four options (although this will require more time on their part).
Share Your Course on Social Media
In today's time, missing out on reading a newspaper might sound okay but not scrolling through the Insta feed seems surprising. Isn't it? Social media has become an integral part of modern-day learners. Therefore, you can leverage its power to share updates on your training content. In fact, if you're using a Learning Management System (LMS) that offers social media integration, you may be able to automatically post updates about your new content on social media with a single click. Even better, you can also use social media as a tool for tracking learner engagement and feedback. You can easily check if the learners share the link, like it, or comment on their opinion on the topic.
And by gaining these actionable insights, you will get to know how effective your courses are. Moreover, it will help inform your future decisions about steps to take in order to get the most out of any investment in training materials and the development time spent in creating the eLearning courses.
Conduct Tests After the Training Session to Check Recall
After you give your learners a rundown of the course, it's essential to check their recall. You'll want to make sure that information acquired during the training sessions is intact and that learners are able to apply it in practical situations. And a good way to test this is through quizzes after each module or lesson, which will allow you measure how much the learners are able to retain from each session.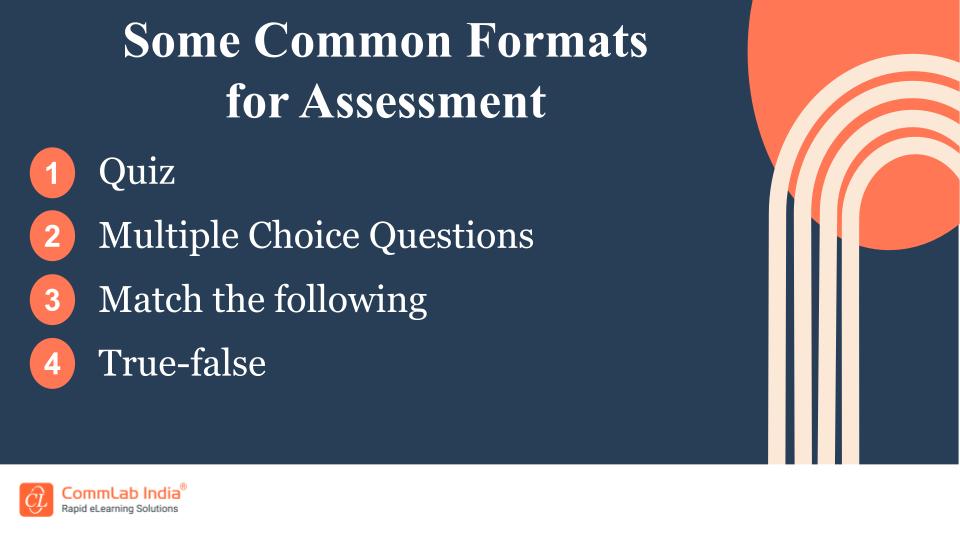 eLearning assessments make it easy for you to evaluate their knowledge and engagement level during the online training session.
Incorporate Learning Analytics
Learning analytics provides a great opportunity to measure the learning process and make it even more efficient. It refers to the process of collecting and analyzing the learner data to see how employees use your learning tools, what they're interested in, and which resources they're exploring. The interesting part is that learning analytics is not just about the training content which is provided, but also about how that learning is happening.
With learning analytics, you can gain insights into the strengths and shortcomings of your learners. You can evaluate where the employees are struggling with certain skills or techniques, and where they are excelling. This can help you figure out what kinds of things they should be focusing on as far as employee development goes.
Check out the video below to understand the implementation of learning analytics.
Directly Take Feedback from Employees
One of the simplest ways to measure the engagement of your learners is to solicit feedback from them directly. This can be done through a survey, an online form, an offline form, or even via email. You can also ask your employees to provide their feedback over the phone. If you're gathering feedback through an online form, ask your learners about their level of engagement with learning materials in your LMS and whether they found it useful or not. You can also ask them if they would recommend this training course to others or not. Feedback can help you determine areas of the course that need improvements.
Speak to Trainers
If you're not already doing it, make it a point to speak to your trainers. Hearing their perspective on learner engagement can help you make the best decisions for your learners and improve the overall experience across your company. Here are some questions you should ask them:
Why do they think learners are disengaged in the first place?
What can they do to bring about better engagement among the learners? (This could be anything from restructuring certain portions of content or adding more interactivity.)
Are there specific pieces of content that need improvement in order to keep learners engaged throughout the entire course? If so, what would those improvements look like? How might these changes affect other portions of content as well?
Parting Thoughts!
We understand that tracking learner engagement in online learning can be tricky, but it's not impossible! With that said, it is essential to ensure positive and effective training outcomes. We hope this blog has given you some useful ideas for tracking learner engagement in online learning programs. Some of the options discussed are easy to implement while others might require a little more work on your part but could potentially provide valuable insights into how well your learners are absorbing what they learn from their courses.
At the end of the day, all managers want employees to stay engaged in the training and learning exercises they provide. The level of interest they show and the engagement they portray will trickle down into the kind of productivity they show at work. So don't shy away from tracking learner engagement in online learning. Remember, learning analytics can be of great help while tracking learner engagement. Know all about learning analytics in the eBook given below.