How to Tackle eLearning Implementation Challenges? – Rapid eLearning to Save the Day [VIDEO]
eLearning Implementation is easier said than done. The lack of awareness of common eLearning implementation challenges plagues L&D professionals globally. Keep reading to identify the roadblocks and get the right directions leading to a successful eLearning rollout!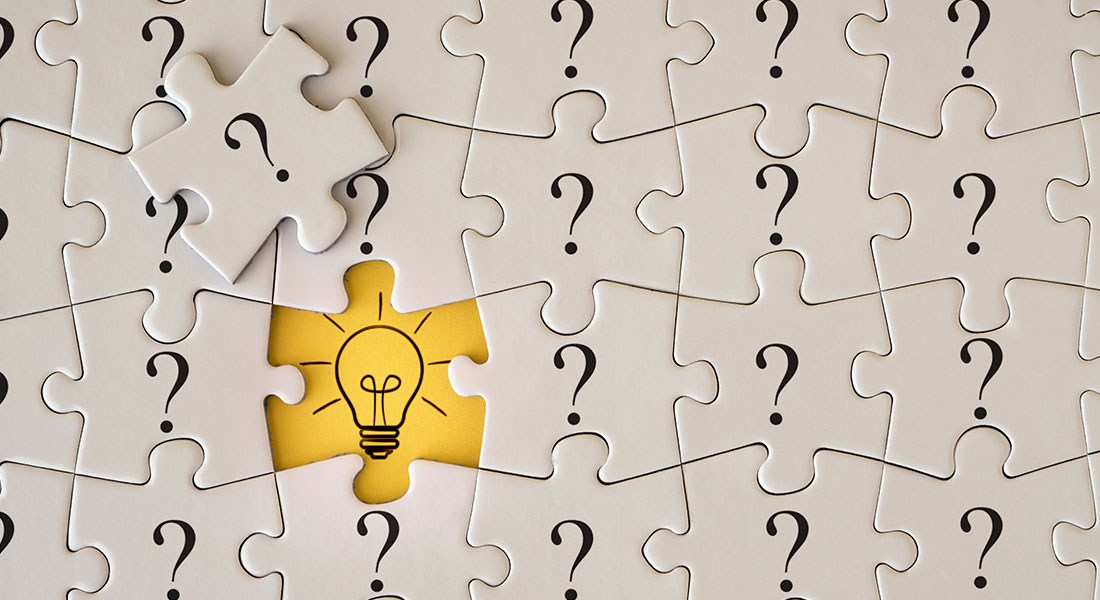 Implementation Roadblocks – eLearning Solutions comes with its own set of problems. Even after meticulous planning, things fall out of place during implementation pushing deadlines further ahead and disrupting eLearning implementations. At times like these, it is modern training strategies like rapid eLearning that come to the rescue. Let us have a look at a few practical challenges that can be avoided.
eLearning Implementation Roadblocks
Minimal Planning
Without a proper plan, the eLearning implementation for corporate training will fall apart sooner or later. Thorough planning needs to be done with proper schedules. Roles and responsibilities need to be communicated well in advance. Account for missed deadlines, delays, well-being, and more.
Dense Content
Course Content needs to be crafted with care. When content is not planned and presented well, complex content will not sieve through to the learners, missing the goal of effective training and leading to a lower rate of eLearning adoption and course completion.
Incorrect Authoring Tool
The choice of authoring tools matters heavily not just in the implementation stage but also in the design and development lifecycle. Selecting the right authoring tool is essential to meet the eLearning development needs.
Misguided SMEs
SMEs are important stakeholders. Not keeping them updated with the latest information, schedules, and feedback cycles lead to unnecessary delays. Additionally, the eLearning project is not the SMEs priority at work. The possibility of the SME not being able to contribute their best due to conflict at work may add to the delays. Ensure proper SME buy-in straight from the start of the project. Use on-the-go review-feedback tools for enhanced efficiency.
Lack of Interactivities
Engagement in eLearning solutions boosts knowledge retention and recall to a great extent. The lack of interactive engagements drastically drops the adoption rate and compromises the eLearning implementation. Based on the budgets, time, and learner demographics, interactivities should be incorporated.
Access Restrictions
The idea of eLearning is self-paced learning that is available anytime, anywhere. Flexibility is expected to be available right from the start. If the flexibility is affected, the eLearning rollout takes a hit. Ensure the eLearning solutions are easily accessible to the learners.
Improper Resources
Shortage of resources or not utilizing all the allocated resources impacts the quality of the eLearning solution. Plan the use of every resource and free up the ones which are not needed. Falling short of even a single aspect of eLearning design and development jeopardizes the implementation.
eLearning Implementation – The Way Forward
To tackle the roadblocks encountered in the eLearning Implementation stage, here's what L&D professionals need to do:
Take the time out and devise an implementation strategy that incorporates everything from research to content curation, to review and feedback.
Use rapid eLearning strategies to design optimal eLearning solutions that are both effective and efficient.
Curate new content or repurpose existing content material thoughtfully.
Select the latest authoring tool after careful evaluation.
Establish clear communication channels with every stakeholder involved.
Setup up frequent check-ins and touchpoints at every stage to validate the progress and make amends as needed.
Watch this video to see how specific eLearning implementations challenges related to getting started, standardization, LMS usage, and learning analytics can be solved with ease:
To Summarize
Rapid eLearning is the key to designing new-age eLearning solutions. By going the rapid eLearning way, L&D professionals can reap enhanced training ROI with accomplished success. Looking to get started with eLearning? Take a step closer to a victorious eLearning implementation with a handy and comprehensive guidebook – 32 eHacks to Accelerate eLearning Implementation – Your Guide to eLearning Success! Grab a copy today!