Effective Voice Over in E-learning (Part 1) – An Infographic
This infographic intends to share when narration by employees can be useful.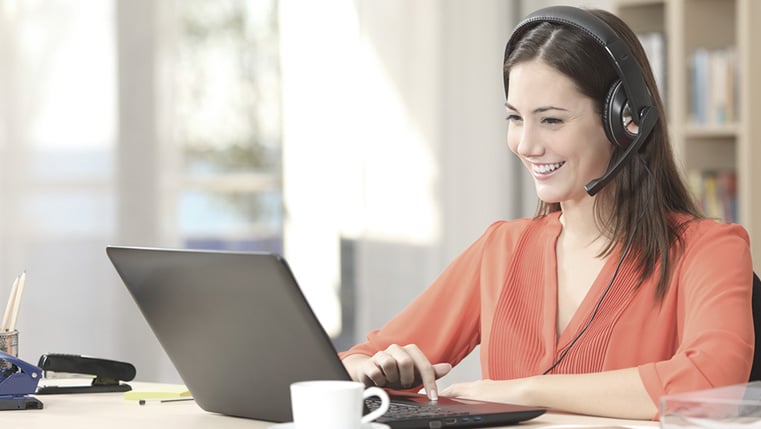 Effective audio narration plays a key role in enhancing the instructional value of an online course. It helps reduce the cognitive load by complementing the ocular content. So, how can you ensure effective narration in your online course? Many organizations use human narrators to provide voice-over to their online courses. However, narration can also be provided using software that convert text to speech.
Using the software "narrator" eliminates the need to hire professionals to provide voice-over to your eLearning course. But, the use of this text-to-speech software may always not be appropriate. This infographic provides an overview of the factors that will help you determine whether you can use this software for your digital course.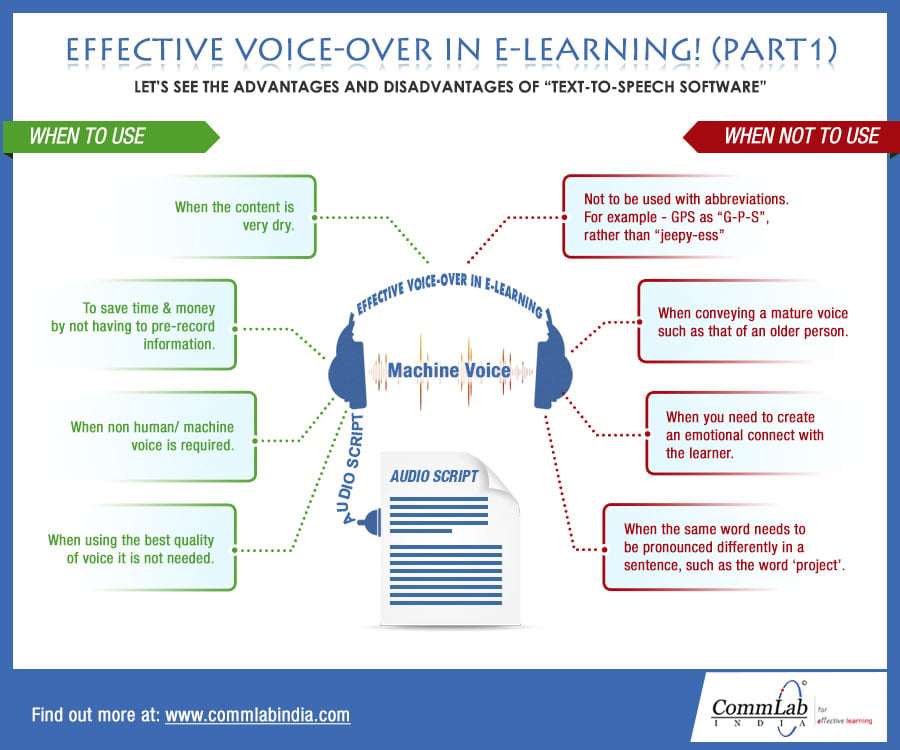 Thus, you see that the text-to-speech software can be useful in certain cases while it may not be the best solution in others. In my coming posts, we will see when narration by your employees works best. We will also see the pros and cons of using professional narrators and whether recording in the studio will be useful. We will also analyze if narrating every word on the screen is needed. Hope you find this infographic useful.