7 Types of Visuals in eLearning [Infographic]
Using appropriate graphics in eLearning can increase engagement and retention. Check out this infographic for the different types of visuals you can use in eLearning.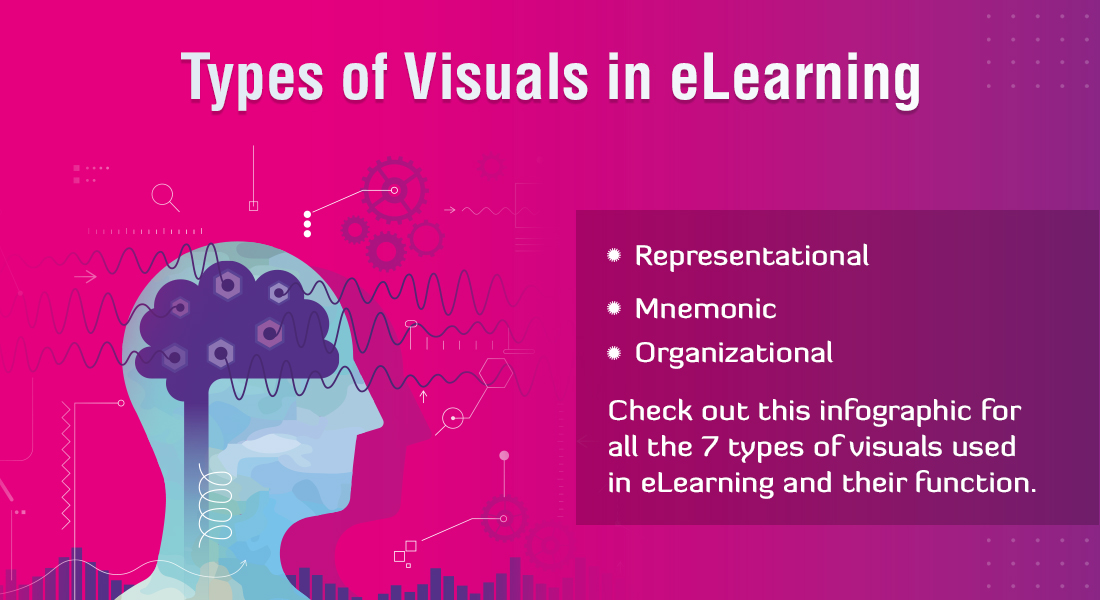 We often recognize a brand just by looking at its associated image or logo, without even reading its name, don't we? That's how important visuals are. But what about visuals in eLearning?
Imagine you're the learner. What would you prefer? Reading blocks of text or text with relevant graphics that also help explain the content? For example, in product training, instead of reading about the different components of the product, wouldn't you prefer a neatly labelled image of the product with rollover or click-on tabs explaining the function of each part?
There you have your answer. The role of visuals in eLearning cannot be stressed enough! Visuals or graphics in eLearning are used not just to make the courses look good, but to also simplify the presentation of complex processes or concepts.
There has been enough research to prove that visual cues help us remember and retrieve information. Take a look at this infographic that highlights the different types of visuals that are used in eLearning and their function.



Apart from graphics in eLearning, what else do you need to design engaging eLearning courses? A well-defined instructional design strategy, of course! Check out the instructional design strategies in this eBook.