4 Right Reasons to Use Videos for Process Training in the Manufacturing Sector
Check out this blog to learn how videos can help in process training in the manufacturing sector.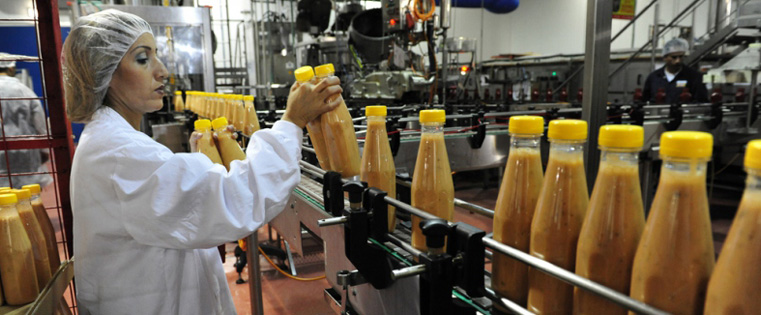 Humans learn better when they see something rather than read or listen. This is because visuals create an impact, leading to better learning. This is precisely the reason videos are being increasingly used for instruction, whether classroom training or online learning.
Videos and e-learning are a star pairing. Since online learning is self-paced, learners understand better when they are taught through videos. And apart from the visual impact these videos have, they also make the course interesting. Imagine how much better it would be to watch a video on a subject rather than read about it.
E-learning designers try and use videos in their courses to make a better learning impact. And if results are anything to go by, research suggests that videos are processed much faster by humans than text. Videos are a versatile tool that is used for a number of learning needs especially in the manufacturing industry.
Product training becomes engaging when employees are shown videos of how a product works. This is especially useful for companies manufacturing technically or mechanically complex products. Scenario-based videos are effective for sales training because they can effectively teach negotiation and interpersonal skills.
Process training is an integral part of the manufacturing industry and videos are ideal to demonstrate step-by-step instructions that are useful for teaching the operation of a tool, product, or procedures. These how-to-videos pertaining to manufacturing are a better alternative to reading bulky manuals on the process because they provide visual stimulants that are easy to remember.
For the employer, these process videos reduce the time and resources spent on teaching employees how to carry out a process, while decreasing the learning curve for employees. Let us see how videos can be effective.
a. Capture and review production processes
Documenting a complete production process is a tough task. This can mean lengthy instruction manuals that are liable to go out of date every time a new step is introduced or a process is altered. A better option is to record how-to videos of the production process while the process is actually on, and upload them to a central video library that can be accessed by anyone in the organization. Moreover, updating these videos is easier and quicker whenever there is a change in the process. They can be uploaded almost immediately for employees to adopt the changes.
b. Facilitate retention of knowledge
One crisis manufacturing organizations have to deal with is the loss of knowledge and subject matter expertise when older or employees with years of experience leave the organization. These employees will have knowledge on how certain processes work, tips for on-site repairs, or quick fixes for equipment failure – information accumulated with years of experience.
It is useful to capture this information when organizations need that competitive edge or need to train employees who will succeed the subject matter expert. Once again, videos will come to the rescue. Processes and the bits of advice can be recorded as videos that can be accessed whenever required.
c. Demonstrate operation of complex machinery
Some manufacturing organizations use highly complex machinery for their production processes. In such cases how-to videos that teach employees the precise skills to operate these machines will be effective. Animated videos that demonstrate the step-by-step process and explain the working of the various parts will help employees operate these machines efficiently.
d. Help adhere to safety standards
These companies use a variety of machines and materials, safety training on how to handle them is important. The law requires that employees be trained on safety aspects. Videos on preventing mishaps at the workplace, usage of personal protective equipment, and handling risky operations can deliver good safety training to employees.
As processes become more complex, machines more intricate, and roles more complicated, intensive training has assumed importance. Training can no longer be confined to asking employees to read a manual or conducting classroom sessions. It has to be continuous and exhaustive. For this purpose, employees will require access to a library of training instructions and information which can best be provided through a repository of videos, that can be accessed whenever required. This will go a long way in helping manufacturing organizations maintain their focus on process efficiencies.